January 11 & 13 were two special days for Clio Muse Tours, as we had the chance and delight to complimentary host the "Drawing as Seeing" art program and participants in our headquarters. We love it when we have the opportunity to support Siena's Art Institute programs and actions as we head in the same direction envisioning to "generate universal cultural awareness and guide you in every part of the world utilising pioneering technology."
The artworks produced, the stories and the people behind them, but most of all, the unhindered and accessible artistic expression are the reasons why we always seek to and relish participating in such initiatives.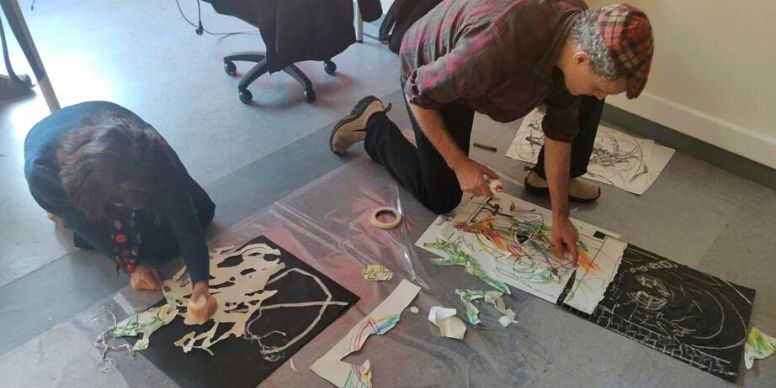 "Drawing as Seeing" – open to blind and visually impaired people- explores a multi-sensory perspective to artmaking using touch, verbal description, and experimental materials. The program is led by artists Pamela Lawton and Danny Licul and administered by the Siena Art Institute (Siena, Italy) in collaboration with Art Cloud Greece (Athens, Greece). For 14 days, a creative, interactive process using multiple tactile materials was used to deliver the drawing experience. Throughout the program, the students explored Athens and Siena and got into drawing in various locations inspired by the urban landscape and sites, such as museums, churches, and monuments.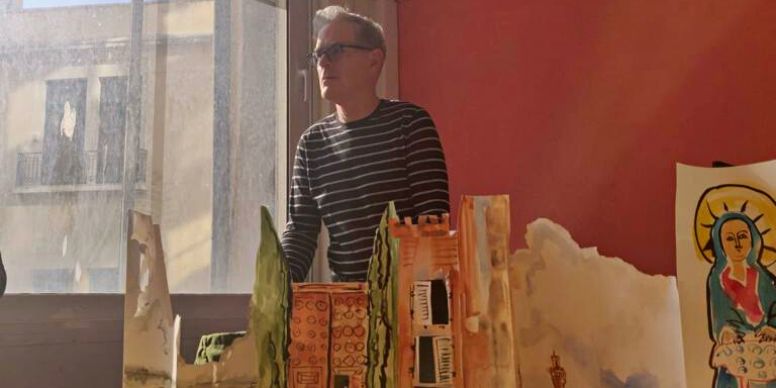 In mid-January, artists Pamela Lawton, Danny Licul, and Fotis Flevotomos gave two workshops at our offices. Sounds, colors, and memories of many places and cultures were reflected in the works of the participants and artists, which were made using various materials and techniques ranging from a paper cut to ink and watercolors. Participants could reflect on their travels around Siena and Athens by working on handmade paper scrolls crafted by artist Fotis Flevotomos.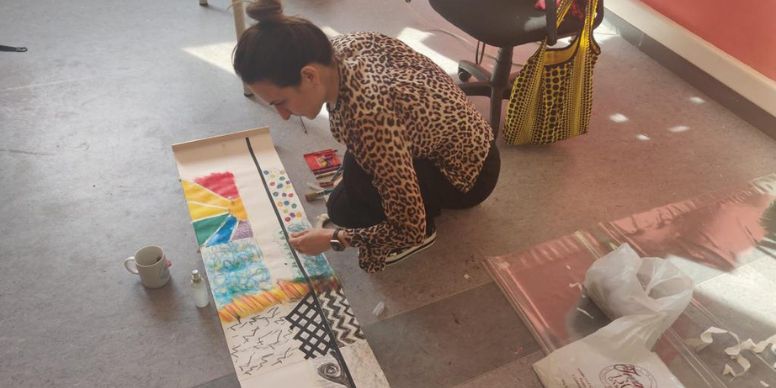 The artists
Pamela Lawton has been awarded a Fulbright Scholar Award to Italy for the academic year 2019-2020. She provides a wide range of educational experiences to this curriculum, including instructing various audiences in universities, museums, and professional contexts. She teaches drawing at The Metropolitan Museum of Art, where she brings innovative approaches to drawing.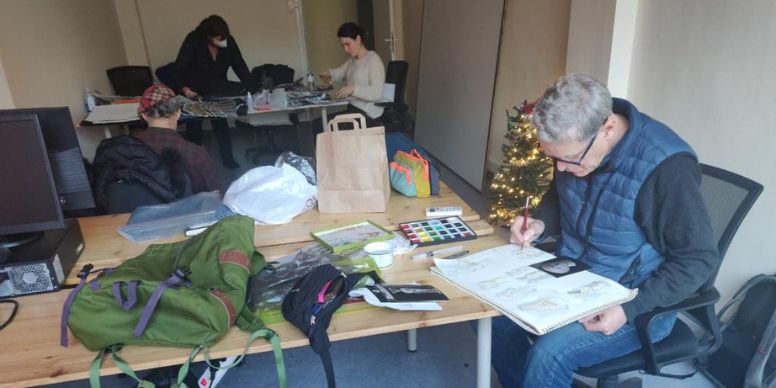 Danny Licul is a painter who lives and works in New York City. Licul brings his art and communication skills to the program as a consultant and former assistant to Drawing As Seeing projects.
Fotis Flevotomos is a visual artist from Greece, interested in socially motivated, site-specific, and multidimensional approaches. During the Drawing as Seeing Program, he shared his extensive knowledge of the Benaki Museum exhibits and his distinctive style.