Once upon a time (about a month ago, actually), we decided to meet and create some stories together as a team. Hint: there was house beer, playing, drawing, tying up (!), and a birthday cake.
How does all this come together? On the occasion of our 8th birthday candle, and as we miss each other's faces and smiles, on a Friday, we had an informal, fun, and loving gathering we will remember for a long time! 
As genuine story lovers, we will share some moments we had in story mode. 
The Gods 
Eleni Scondra-Elliot has been our favorite mentor, coach, and workshop facilitator since 2014! Not to insult anyone, but she is the one who helped us to phrase our vision and values and has been present in some of our most fun bonding activities! Mrs. Elliot welcomed the new members of our team with a special session about the Gods of Management, Charles Handy's theory. The results proved that complementary teams, like ours, are the best ones! 
The superteam
Moving forward to the workshop, Mrs. Scondra-Elliot talked to us about the dysfunctions of a team, as Lencioni has defined them, and we were already familiar from our last scrum workshop with Nikos Zacharioudakis, our Scrum Master from the Tour Creation department. The discussion moved fast and very lively from theory to what constitutes a good team in practice, and we agreed on the importance of trust, respect, and openness. 
The lies
Speaking of trust, our next challenge was to share with our colleagues three facts about ourselves; two truths and a lie. It was much more than interesting to see who managed to fool us best and convince us that she has participated in a talent show and he has no Netflix at home (no names, please).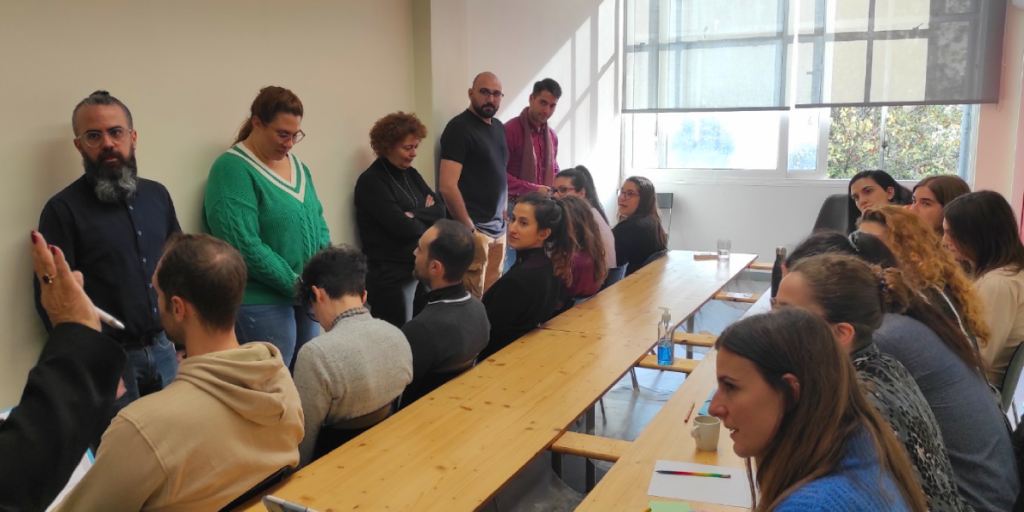 The tying, wrapping, and drawing 
After the icebreaker that disclosed some of our best-kept secrets, it was sketching time. How do you draw something you haven't seen, and someone describes it to you? Our common sense proved not so common, and our drawing skills can definitely improve, but it was a laughing break. And then comes wrapping. All tied up, exploring the importance of accountability, we had to collaborate to wrap three gifts for our (fortunate, let's say) beloved Mrs. Elliot. It wasn't easy; it was great, though.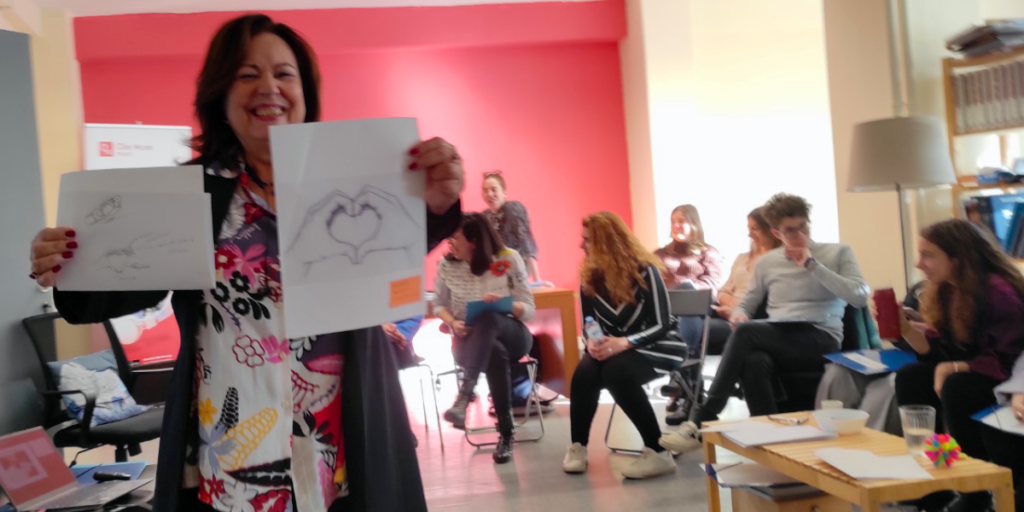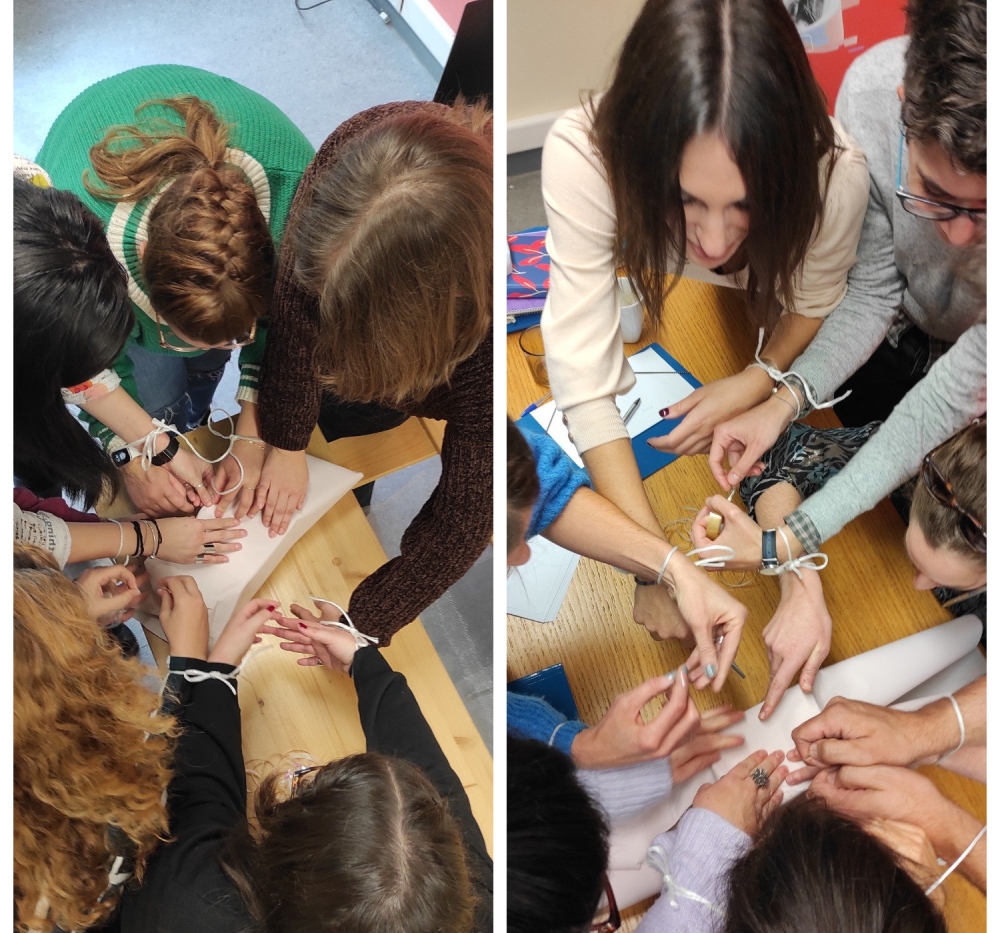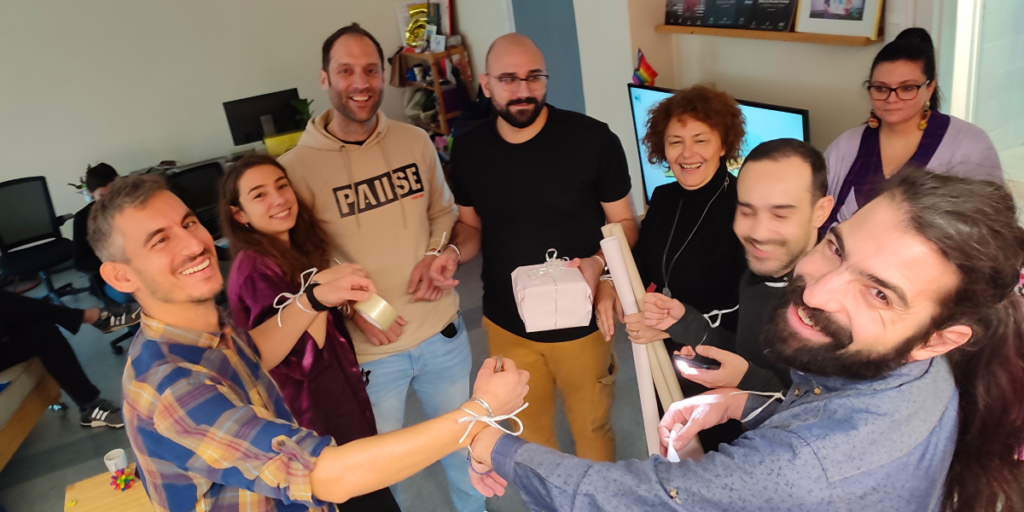 The gifts
Following the wrapping and getting closer to the cake time, it was time for a little surprise. As a small sign of respect, trust, and love for our team, we prepared a small gift box for everyone to have Clio Muse with him/her! Two bottles of our house beer "Drunk Muse" were included, and we are counting down the days until our first sip around Christmas.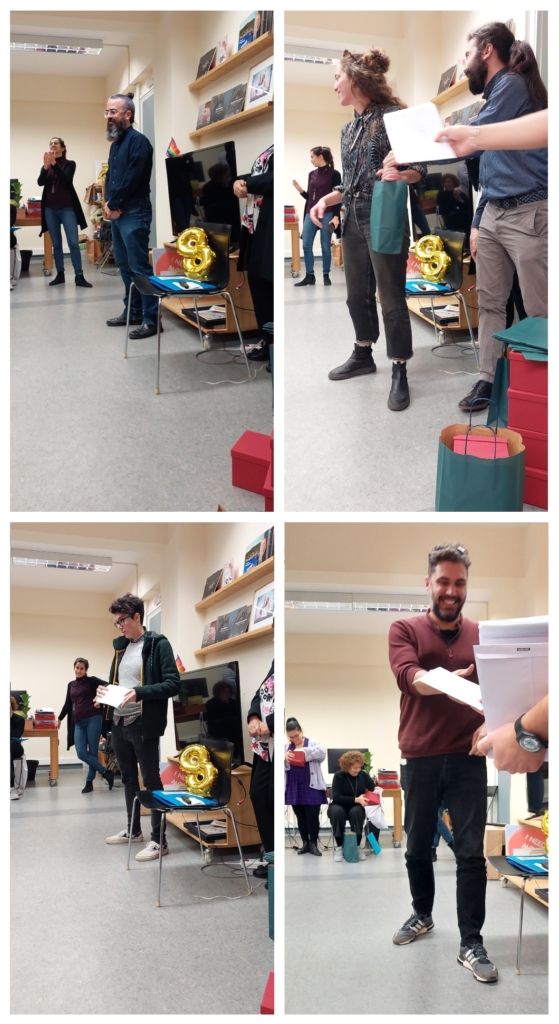 The cake 
8 is the luckiest number in Chinese culture, the "little holy number" in Pythagorean numerology, the infinity symbol rotated, and our candle number for this year! Nikos, our official pastry chef, prepared a yummy-yummy cake (and a second one, we have a sweet tooth) that we enjoyed with champagne in our glasses and sweet smiles on our faces.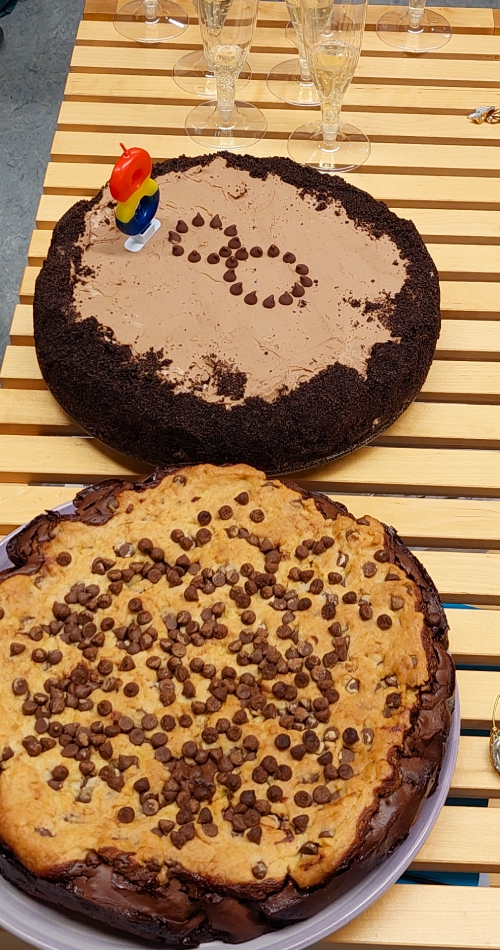 Till the next one, thank you all for being present!