Clio Muse Tours is partnering with diadrasis for the educational program Digital Curator for a day (DC4aday), which is designed for the "Nikos Kazantzakis Museum." This project is addressed to young adolescents and aims to teach them how digital tools can be used for the preservation and promotion of our cultural heritage and contemporary art.
Specifically, DC4aday invites youngsters (12-16 years old) to create their own digital tour for the Nikos Kazantzakis Museum in Heraklion, Crete while exploring its exhibitions and learning about the work and life of the famous author. Interactive learning, educational workshops and games will take place throughout November and the project will be completed with an online mentoring session and the opportunity to participate in the final competition. The winner will have the opportunity to publish its tour on the Clio Muse Tours app and website gaining visibility to a wide audience.
Following this "bottom-up" approach, Digital Curator for a day (DC4aday) aims to offer the tools for the content creation of digital tours that "speaks the language" of its creators.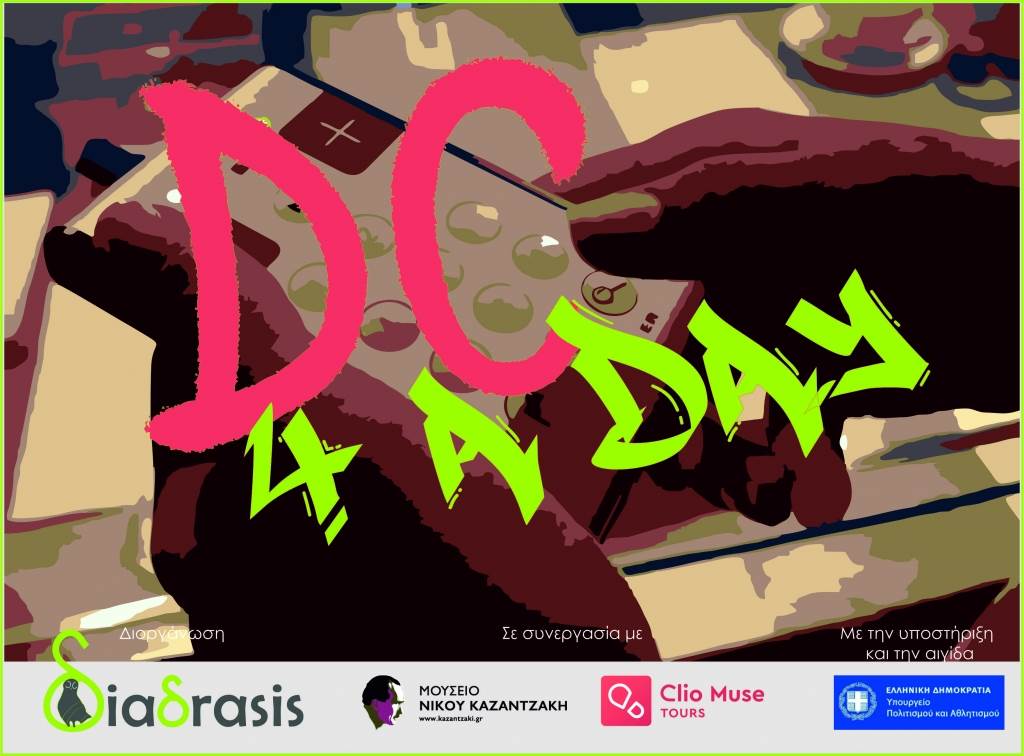 The project has been carefully designed to introduce participants to the unseen backstage world of the museum providing at the same time insightful knowledge and a useful skillset. Through learning and playing, DC4aday presents the fascinating world of museums to young culture buffs. We hope that it will not only be an interesting experience for participants but that it will also spark their interest and motivate them to learn more about art in the digital era.
Finally, we are super excited to work with diadrasis and the prestigious Nikos Kazantzakis Museum for this intriguing program and we're more than happy to provide our digital tools for educational purposes.
Digital curator for a day (DC4aday) program details
Place: Heraklion, Crete
Workshop – Learning the museum through playing – Educational Game: 1-5 November 2021 | Duration: 3 hours
Online mentoring: 8-14 November 2021 | Duration: 1 hour
Online competition participation: 28 November 2021
Winner announcement: December 2021
Due to the limited number of participants, it is recommended to apply as soon as possible. Find the form here.