Based on an innovative storytelling concept developed after extensive research and consumer testing, Clio Muse Tours entered dynamically the start-up scene in 2014. A series of collaborations with renowned museums, prominent cultural institutions and organizations, established Clio Muse Tours' name in the country's tourism sector and the culture industry.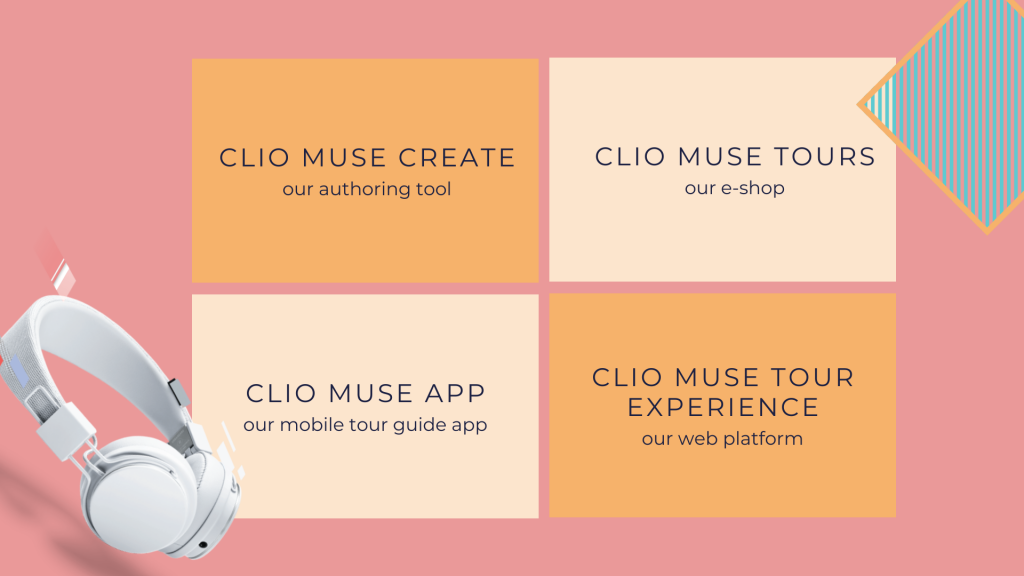 Over the first four years of the company's life, Clio Muse Tours had gained 10 international awards and distinctions for the dissemination of cultural content and its innovative business model including the World Summit Awards, the Booking Cares Lab Amsterdam and the Athens Chamber of Tradesmen. Less than four years after its foundation, the company enriched its marketplace with ticket packages that combined e-tickets and audio tours for selected museums and archaeological sites in Greece and Italy. This enterprise led to revenue doubling from 2017 to 2018 and put Clio Muse Tours on the international cultural map.
Uni.Fund's pre-seed funding round in late 2018 found Clio Muse Tours amid discussions over the company's expansion to more destinations in Greece and Italy. The funding was used for the creation of extra skip-the-line tickets with audio tour packages for landmarks in both countries.
In detail, over the course of one year, we created 12 more products, we saw an increase in our client base (50,000 travelers purchased our products in 2019 compared to 1,400 in 2018) and the Clio Muse team grew.
Evaluating our company's performance based on both growth and profitability, Uni.Fund decided to make a follow-on investment to replicate our successful business model in Spain and Turkey.
At the moment Clio Muse Tours has over 250 audio tours for landmarks and museums in 6 European countries and the USA and 23 virtual tour experiences based on the company's innovative storytelling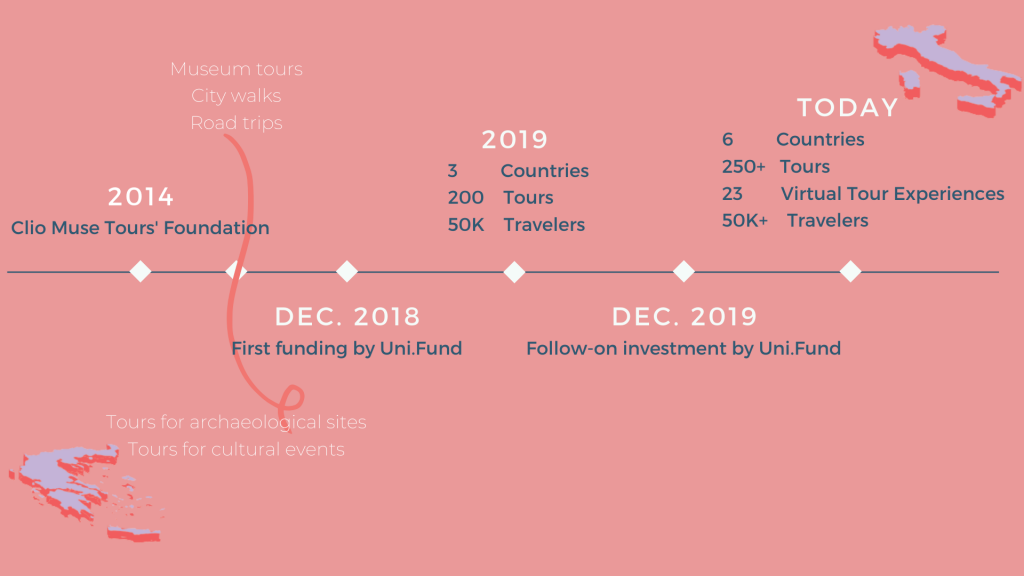 About Uni.Fund
Uni.Fund is an Athens-based venture capital company that aims to ignite entrepreneurship and leverage the hidden potential that exists in the Greek Universities, R&D and Tech Space. Its strong entrepreneurial mindset derives from the deep experience in setting up and growing a business, supporting global expansion and scaling, management and exploitation of research while also focuses on people and team development, enhancement of key strengths and implementation of successful go-to-market strategies.
A bit of background on Clio Muse Tours
Clio Muse Tours was founded in 2014, two years after Daphne Tsevreni, Andreas Fatouros, and Yiannis Nikolopoulos met at an entrepreneurship seminar in Athens, Greece. Their common vision to create an international network that promotes cultural heritage and puts museums in the foreground of tourism sparked the idea for the Clio Muse App. The founders' different background was the vital ingredient that turned the idea into reality. Daphne holds a bachelor's degree in Business Administration, Andreas has an academic and professional background in Historic Preservation and Conservation and Yiannis is an Electrical and Computer Engineer. Today, Clio Muse team consists of historians, archaeologists and researchers, software and computer engineers, marketing and finance specialists, authors and copywriters.