Clio Muse Tours is a proud partner of the Jewish History Tours project of Europeana. We are honored to be collaborating with remarkable museums, organizations and companies and delighted to be offering our knowledge and skills for the creation and dissemination of around 80 tours of great historical significance. Based on Europeana objects, collections and entities, this project aims to highlight the Jewish heritage and history.
The first stages of the project include the creation of new high-quality digital content on Europeana and the development of innovative approaches for tourism experiences. The developed services and tools will be then used for the production of self-guided tours in 6 European and 2 neighboring countries with Jewish European communities of historical significance.
Around 30,000 objects, including content from 13 new content partners will be used for the creation of the tours that will depict Jewish life in Europe across different periods and locations. Visitors will have the chance to discover places where historical and cultural events took place, buildings, monuments and historical landmarks included while listening to their fascinating stories on their headphones.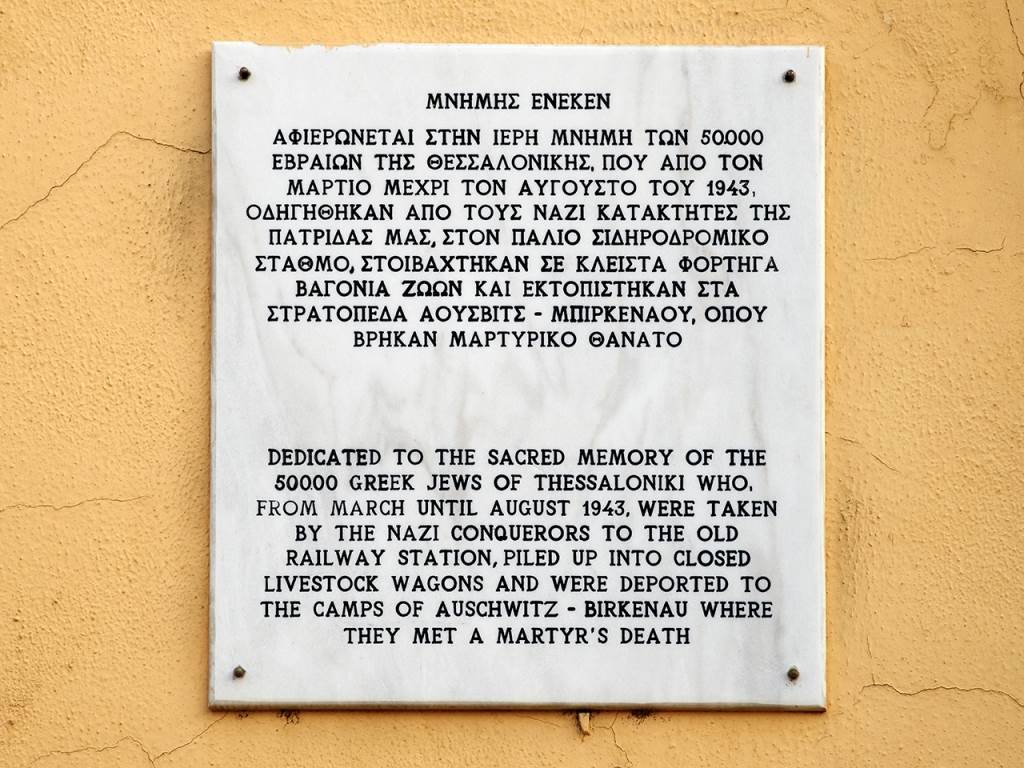 More specifically, Clio Muse Tours' role in the Jewish History Tours project will be tour planning, contribution to the development of the technology tools as well as leading the tour production, publishing and distribution. Via its strong network of partners in the tourism industry including GetYourGuide, Tripadvisor and izi.TRAVEL, the greek fast-growing company will distribute the self-guided tours to a wide audience.
The stages of the tour development are research, tour planning, scriptwriting, voiceover, tour compilation, map support, translation, packaging and testing and finally publishing.
Content partners of the Europeana Jewish History Tours project
For the Jewish History Tours project, 13 new partners will be sharing items and documents of their invaluable collections to be used for the development of the tours.
Moses Mendelsohn Academie / Behrend Lehmann Museum for Jewish history and culture: a variety of ritual objects as well as objects that represent daily, social and work-life of the community, from the beginning of the 17th century until the 1950s.
Ośrodek "Brama Grodzka – Teatr NN": a collection of detailed 3D models of Jewish historical buildings and urban structures in Lublin and small towns in Eastern Poland, Western Ukraine and Western Belarus as well as 15 models of historical wooden synagogues from Poland, Belarus and Ukraine.
CENTROPA: digitized testimonies of Holocaust survivors and related photographs from private family collections. It will also share short multimedia films on Jewish family stories based in several European cities such as Belgrade, Vienna, Prague, Berlin and Budapest.
Dorot Jewish Collection of the New-York Public Library (NYPL): the unique Yizkor (memorial) Books Collection from Eastern Europe shedding light on communal aspects of Jewish life there.
Moreover, 9 members of European Routes of Jewish Heritage, will provide materials of a wide range for the tours' collection enrichment. The more than 10,000 objects include historical photographs, books, archival documents, oral history interviews, religious literature, community documents and a broad historical spectrum from the medieval period to the 20th century.
The European Association for the Preservation and Promotion of Jewish Culture and Heritage (AEPJ) will facilitate the digitization, curation and aggregation of the above-mentioned content to Europeana.
Partners providing their cultural heritage collections
Catalan Route of Jewish Heritage, Jüdische Kulturwege im Burgenland, Izmir Jewish Heritage Route, Shtetl Routes, Belarus Jewish Cultural Heritage Trail, Europäische Route der jüdischen Kultur durch Niedersachsen und Deutschland, Family Roots Journeys-Maramures and Bukovina Regions, Jewish Route of Azerbaijan, Medieval Route of Rashi in Champagne,