Clio Muse Tours achieved first position at the Connectivity Sector at the Global Innovation through Science and Technology (GIST) Catalyst Pitch Competition that took place in The Hague, Netherlands, June 3-5 2019. We are more than proud to have taken part in the Global Entrepreneurship Summit and to have met so many noteworthy innovators and entrepreneurs.
To begin with, it was a great honor for us to be one of the thirty participants that were selected among 4,000 young entrepreneurs to join GES. We are grateful that we were given the opportunity to meet talented entrepreneurs from all over the world, listen to their projects and innovative ideas and at the same present Clio Muse Tours' vision and achievements over the past 5 years.
The 2019 Global Innovation through Science and Technology (GIST) event not only helped us broaden our network and improve our personal skills in introducing people to Clio Muse Tours but also it was a great boost for our morale. Being among the five finalists and winning the first place for the Connectivity Sector, was a solid proof that our company model and the technology tools we have developed achieve recognition of American academics, mentors and investors who are leaders in the field of entrepreneurship.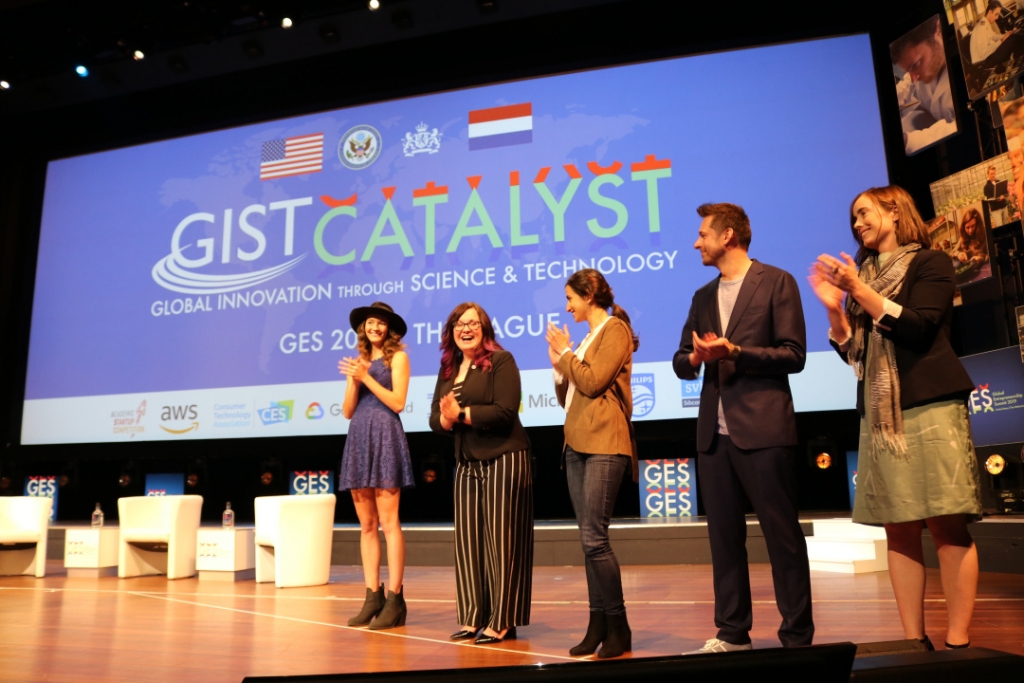 Moreover, we received valuable feedback about our business model and actions we should take in the future in order to enhance our business strategy as well as further develop our products. Gaining important insight into our sector's future by established investors is valuable knowledge and we certainly aim to make the most of it.
The prize for the first finalist of the Connectivity Sector was 40,000€ in-kind services funded by worldwide-known technology companies. Even though the monetary prize was in no case negligible and we feel grateful to have gained it, to us what it counted the most were the benefits we obtained as a startup operating in the tourism and the cultural sector. Connecting with numerous companies that operate in the same field as Clio Muse Tours brought out new business opportunities and initiated potential partnerships.
We would like to thank all participants for this unique experience and we hope to meet again soon.