We have added accessibility features to Clio Muse Tour Experience to make our self-guided audio tours more accessible to people with visual impairment as well as reading disorders. This is the first step in the process to fully upgrade our technology tools in order to offer the best possible experience for people with disabilities.
Adapting UserWay's high-quality accessibility solutions that ensure each site is ADA and WCAG 2.1 compliant, we have enhanced our self-guided tours with a wide range of features and functions.
Users taking a Clio Muse self-guided audio tour through their browser using our Tour Experience will find several tools that enable them to modify both visual and written content. They can independently adjust the contrast of content in both images and texts on each stop of the Clio Muse self-guided audio tours. They can choose between dark and light contrast as well as use color inversion or desaturation.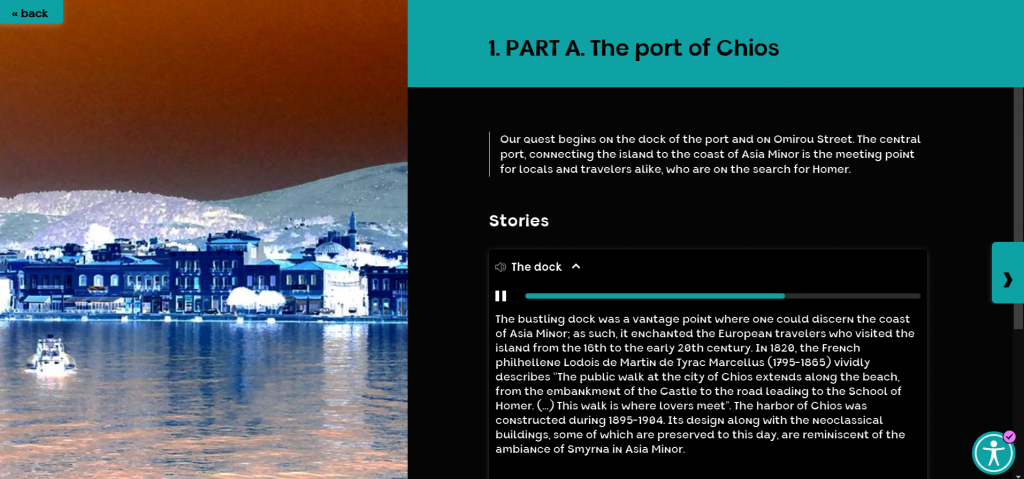 When it comes to the written content, UserWay functions allow them to increase the font size, switch to a more readable font face specially designed for dyslexics as well as adjust the text spacing and line-height based on their personal disability and preference.
Other features include the highlighting of the links included in the tour experience.
All the above can be done with an enlarged cursor or by activating the 'reading mask' or the 'reading guide.' This function gives users the option to highlight and underline respectively, different parts of the texts and images that comprise the audio tour.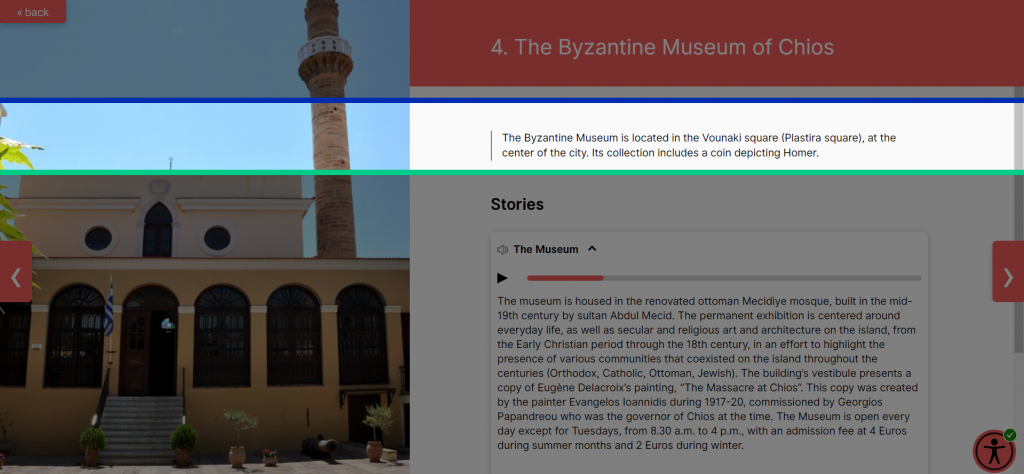 We are aiming to further upgrade our tour experience with even more features in the near future. It is our ultimate goal and priority plan to make our tours fully accessible to people with disabilities.