Mallorca, Spain's largest of the Balearic Islands, is renowned for its stunning coastline, turquoise waters, and picturesque beaches. From pristine stretches of sand to hidden gems nestled amidst rugged cliffs, Mallorca's beaches will captivate and enchant you. Whether you're seeking a lively beach atmosphere or a secluded cove for relaxation, Mallorca offers diverse options to suit every preference. This blog invites you to explore some of the best beaches in this Mediterranean paradise.
Playa de Muro: A Paradise for Nature Lovers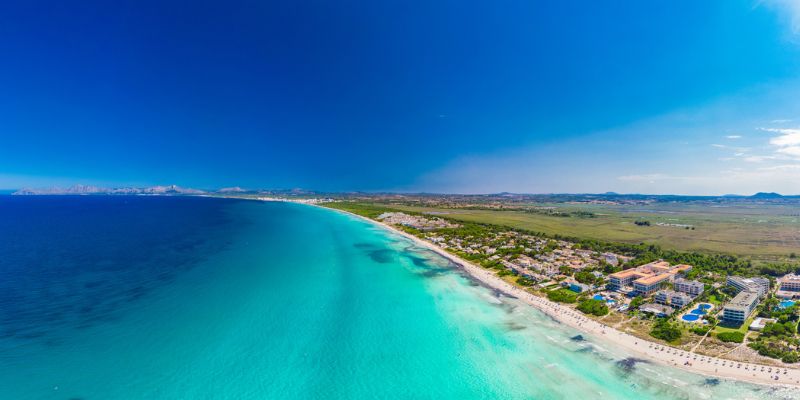 Start your beach-hopping adventure at Playa de Muro, a vast expanse of fine white sand surrounded by nature reserves. Playa de Muro is perfect for relaxation and water activities with its shallow waters and family-friendly atmosphere. Bask in the beauty of the turquoise waters, soak up the sun, and take leisurely walks along the shoreline.
Cala Mesquida: Unspoiled Beauty and Crystal Clear Waters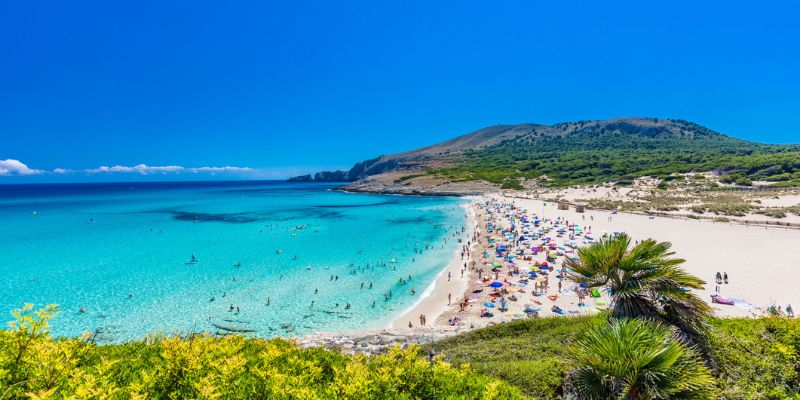 Head to the northeast coast of Mallorca and discover Cala Mesquida, a beach that boasts unspoiled natural beauty. Marvel at its fine golden sand, backed by dunes and pine forests. Dive into the crystal clear waters, ideal for snorkeling and exploring marine life. Remember to capture the breathtaking panoramic views from the surrounding cliffs.
Es Trenc: Pristine Serenity and Turquoise Waters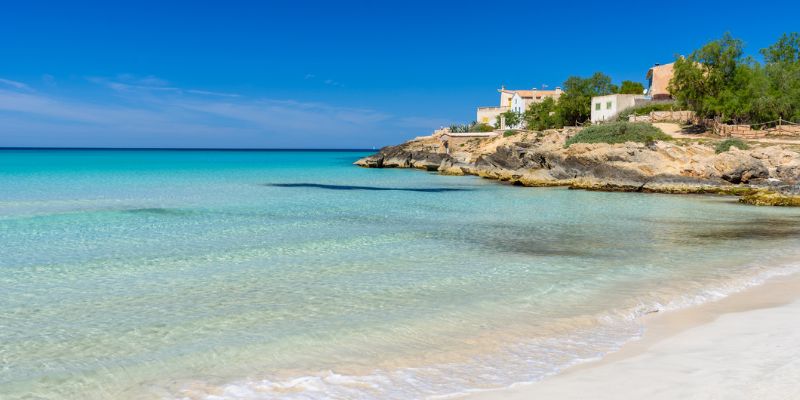 Venture to the southern coast of Mallorca and find yourself at Es Trenc, a pristine stretch of coastline with powdery white sand and sparkling turquoise waters. Surrounded by dunes and bordered by crystal-clear sea, this beach offers a tranquil and idyllic setting. Enjoy sunbathing, swimming, or simply unwinding in this slice of paradise.
Cala Varques: A Hidden Gem for Adventurous Souls
For those willing to go off the beaten path, Cala Varques is a hidden gem tucked away on the eastern coast of Mallorca. Accessible via a short hike, this secluded cove rewards visitors with its magnificence, azure waters, and impressive limestone cliffs. Pack a picnic, embrace the tranquility, and relish the sense of discovery.
Cala Llombards: Beauty and Relaxation in a Small Package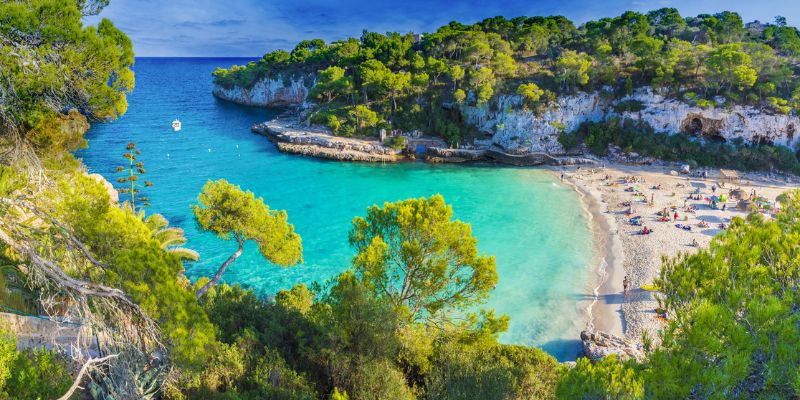 Set off to the south of the island and discover the intimate charm of Cala Llombards. This small yet captivating beach offers turquoise waters, pristine sand, and a peaceful atmosphere. Relax under the shade of pine trees, take refreshing dips in the clear waters, and enjoy this beach's seclusion.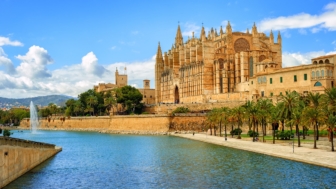 Duration:

2h 10min

Audio available in

1 language
per person