"I do not know what to call this land upon which I stand. If what is beneath my feet is paradise, then what is the Alhambra? Heaven?" wrote the Golden Age Spanish novelist Lope de Vega when he first visited Alhambra Palace. Take a look at Alhambra's brief history and check out our audio preview for the self-guided tour to Granada's top attraction.
Where is the Alhambra Palace located?
Declared as a Unesco World Heritage Site, Alhambra is the most visited monument in Spain. Named after its reddish walls, Alhambra, magnificently stands on the top of the hill of al-Sabica, on the left bank of the river Darro, offering a breathtaking panoramic view of the city of Granada.
What is the Alhambra Palace?
Described as ''pearl set in emeralds'' by Moorish poets, Alhambra is actually a fortress and a palace. The first evidence of life and construction dates back to Roman times. Even though Alhambra obtained its military role around the 9th century, it was in the 13th century with the arrival of the Nasrid dynasty that Alhambra became the royal residence. Muslim rulers, Yusuf I (1333-1353) and Mohammed V (1353-1391) to transform the place to a luxurious residence that until nowadays, reveals the splendor of Islamic art and the Moorish tradition. Alhambra, the last Moorish kingdom in Spain, became the center of holy wars between Catholics and Muslims, the symbol of Recoquinsta and a place where the destiny of the world was decided. Consigned to oblivion for centuries, Alhambra was rediscovered in by the romantic poets and authors of the 19th century.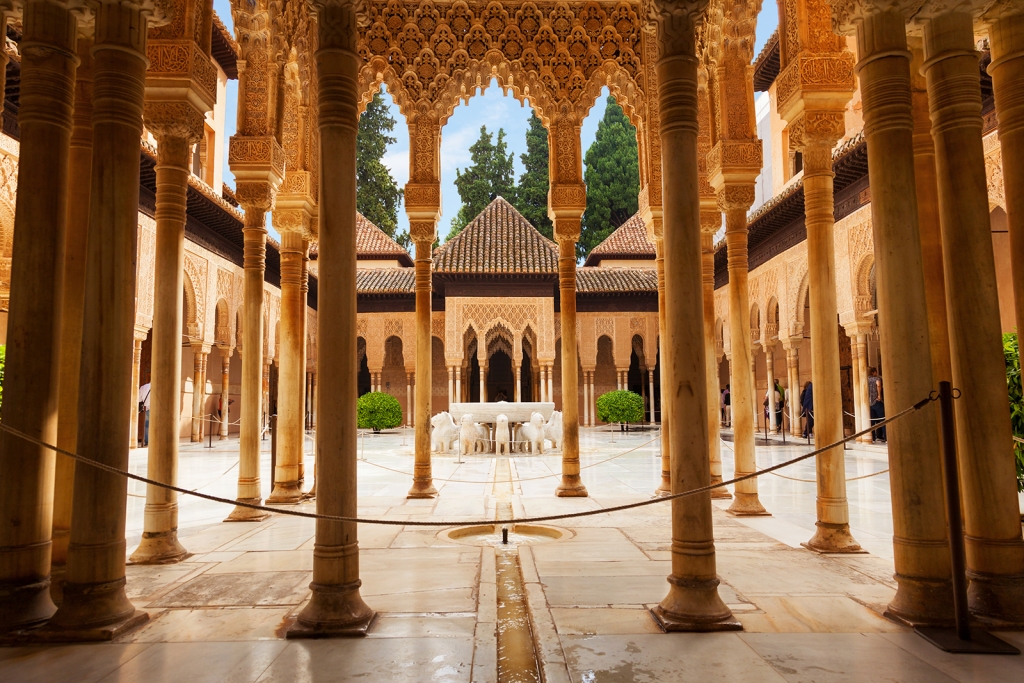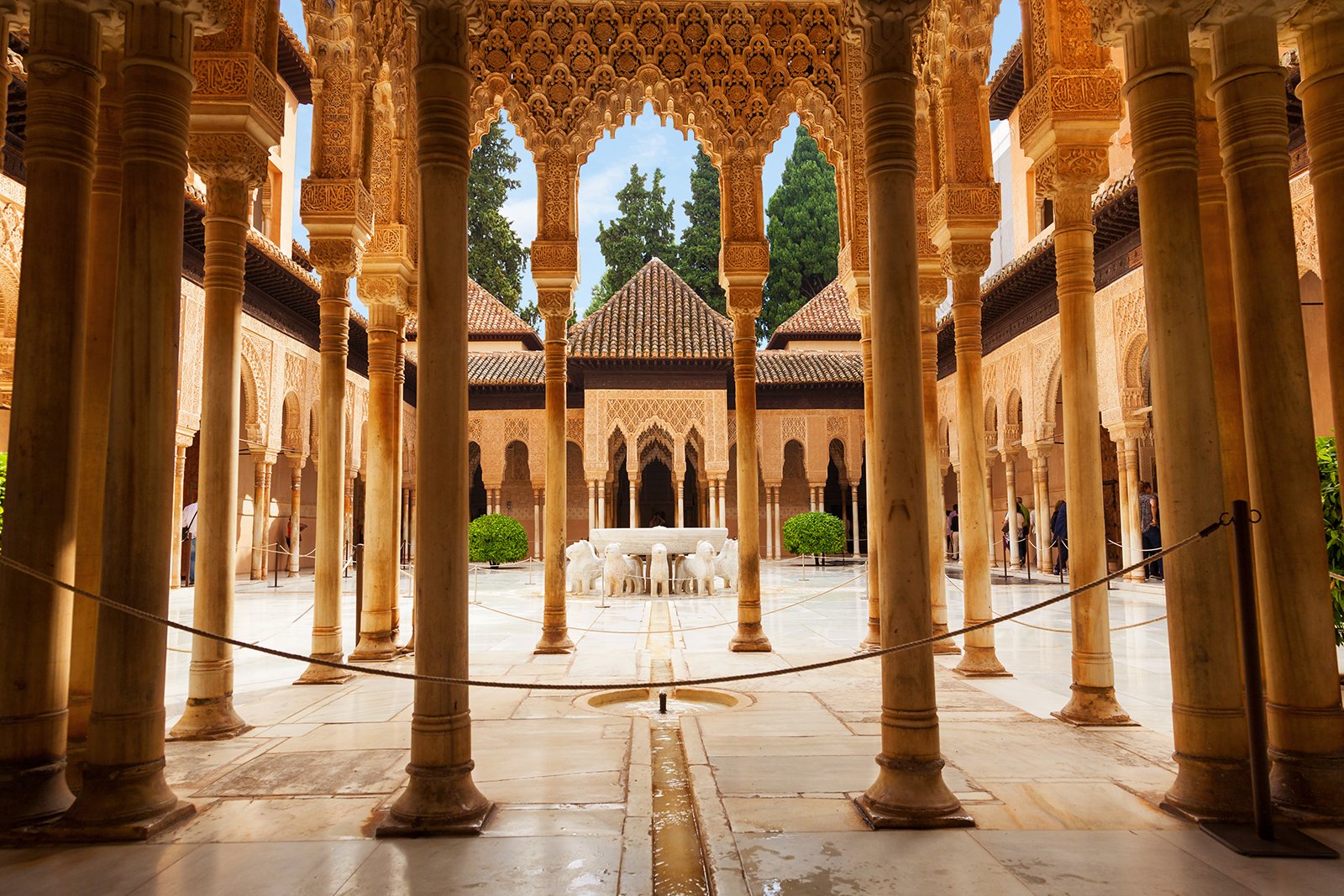 What to see at the Alhambra Palace?
Start your tour at the Justice Gate and walk to the Patio de Los Leones, the most impressive place of the palace. See the 5.416 muqarnas that cover The Hall of the Two Sisters and continue your tour with a walk in the lush gardens that artistically combine the Moorish and the European garden art. On the south wing of the lower level of the Palace, you'll find the Alhambra Museum (Palace of Carlos V). Make sure to stop by and explore each one of the seven rooms that are filled with artworks showcasing the Hispano-Muslim culture.
If Alhambra's history sparked your interest Check out our audio tour and self-guided virtual tour experience and learn every little detail.