Outdoor cinemas. Small, aesthetic, filled with aromas and music, the most delightful and customary habit of summertime. It is a satisfying feeling when you're able to forget the unbearable heat, to escape everyday life and live like a hero in a film. Even yourself, who's arriving from afar, are sure to love it. Can we then, make Athens' rooftops, outdoor cinemas?
For an additional dash of summer vibes, while you're reading, use this music list as a companion, to guide you to the rooftops of Athens and its outdoor cinemas.
They smell like honeysuckle and jasmine, bring about warm summer nights with full moon, popcorn and a cold beer in hand. A ritual, that is. Nights of outdoor cinema, with the company of your choice.
It is an excellent opportunity to come in contact with other civilizations and cultures and broaden your horizons, both from the film that you will choose and from the audience that is watching it. You can, sometimes, get annoyed by the constant blabbering of the nearby group, but surely, if you observe closely, perhaps this can reveal a lot about the culture as well.
And so, we came up with some suggestions for you, including some of the best outdoor cinemas in Athens that you must not miss!
1. Athens Open Air Film Festival
Outdoor summer screenings in parks, city squares, summer cinemas, museum courtyards, as well as archaeological sites such as the Temple of Olympian Zeus, National Archaeological Museum (28 October 44), Stavros Niarchos Cultural Center (364 Syngrou Avenue), Technopolis of the city of Athens and the Lycabettus Theater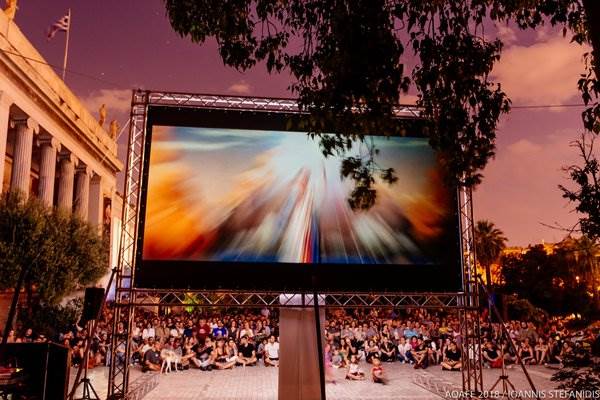 2. Cine Paris
Under the Acropolis, in the most scenic corner of Athens.
Kydathineon 22, Plaka
Tel: +302103222071
Tickets: 8,00€, students 6,00€, every Tuesday & Wednesday general admission 6,00€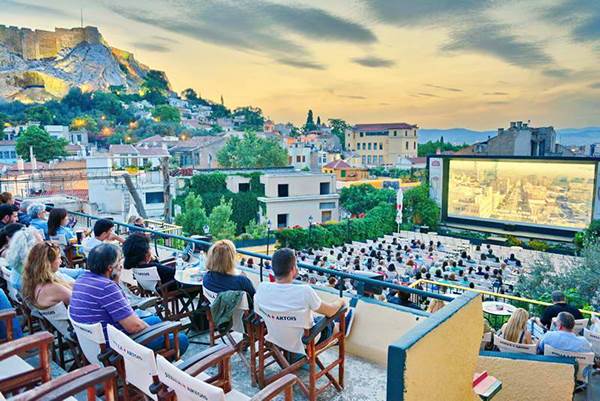 3. Cine Thisio
Located in the unique pedestrian area of Thiseio, overlooking the Acropolis.
Apostolou Pavlou 7, Thiseion
Tel: +302103420864
Tickets: Thursday – Sunday 8,00€, Monday – Wednesday 6,00€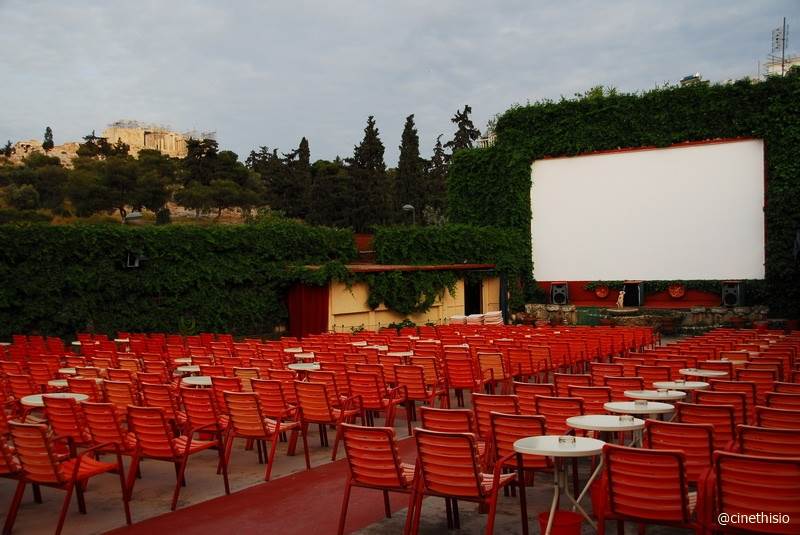 4. Cine Aegli
Green scenery and cool breeze.
Zappio Garden (entrance from Vas. Olgas Avenue)
Tel.: +302103369300 (int. 5)
Tickets: 8,50€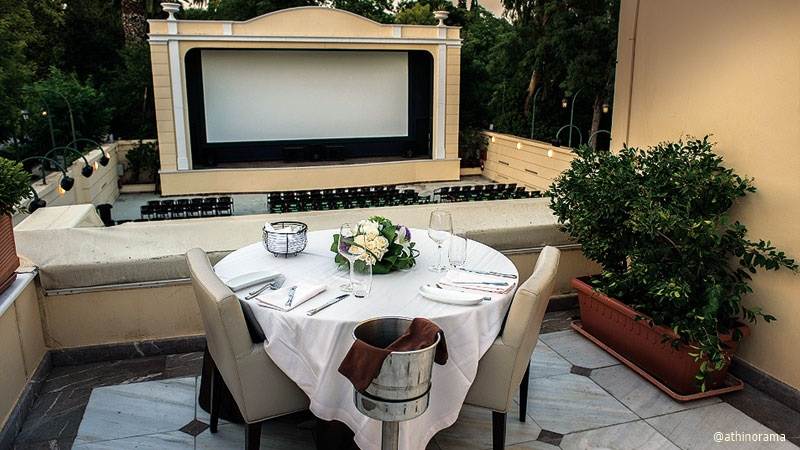 5. Cine Flisvos
A summer οasis in the south suburbs of Athens with the sea at your feet and next to Flisvos Marina.
Flisvos Park, Palaion Faliro
Tel: +302109821256
Tickets: 8,00€, children: 6,00€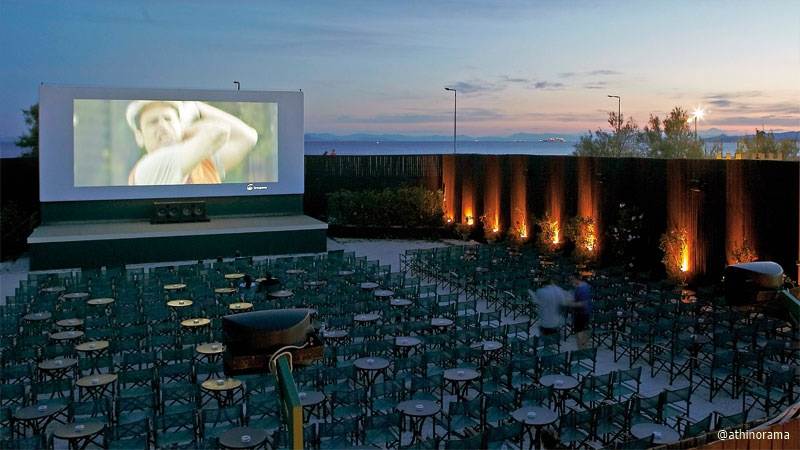 6. Cine Riviera
Bourgeois, yet green scenery!
Valtetsiou 46, Exarcheia
Tel: +302103844827
Tickets: 7,00€, every Wednesday 5,00€, every Monday 8,00€ for two people.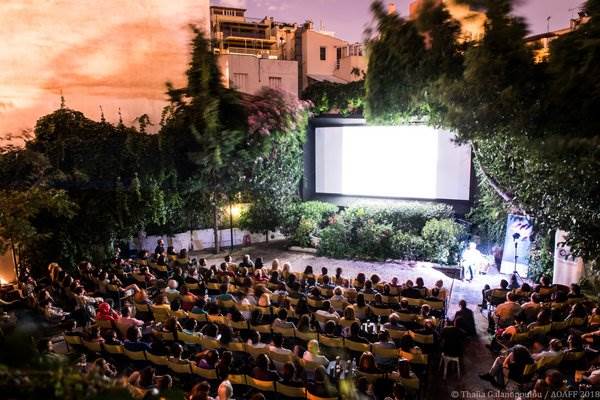 Don't overthink about it. Grab a jacket, a mosquito-repellent and off you go!