WTM London 2021 in ExCeL London from 1-3 November 2021 was a great success. We had the opportunity to reunite with old friends, meet new potential partners and expand our network. Moreover, as one of the 3 finalists globally in the "Experiences Revolution" category of the Front Runners 2021, we pitched at the Travel Tech Competition. Take a sneak peek at WTM London 2021 as we experienced it.
All three Clio Muse Tours' co-founders traveled to London to attend this year's World Travel Market. Due to covid-19, it had been a while since we last traveled abroad for an international fair. And to be honest we were looking forward to it. Plus, as WTM London is one of the leading travel trades globally, it was the perfect place to get the feeling only international travel fairs can give.
Our stand SP603 was open for all three days of the event and welcomed people from all over the world. Also, friends from Athens that were also attending the event stopped by. It was a great chance to catch up and share our experiences. We talked about Clio Muse Tours' successes and challenges due to the pandemic over the past 2 years. And other travel companies shared their own experiences.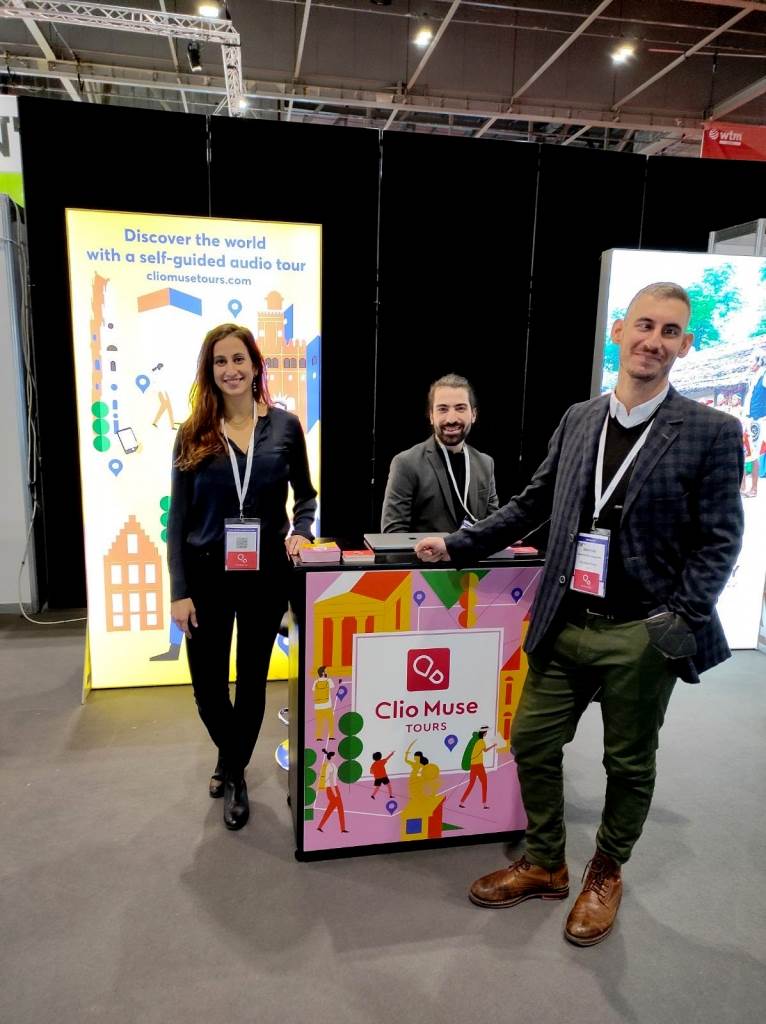 Competing for 1st position at the Front Runners Travel Tech Competition
Daphne Tsevreni was the one who represented Clio Muse Tours at the Front Runners Travel Tech Competition by Travel Forward and World Tourism Forum Lucerne. She showcased the company's business model and was interviewed regarding the company's strategic plan. Even though we didn't earn the first prize, we still feel like winners. It is a great achievement to have made it to the top 3 finalists globally and to pitch in front of such a remarkable panel of judges. The head of the Amadeus Launchpad in EMEA and the Pacific Asia Travel CEO were some of the panel's members.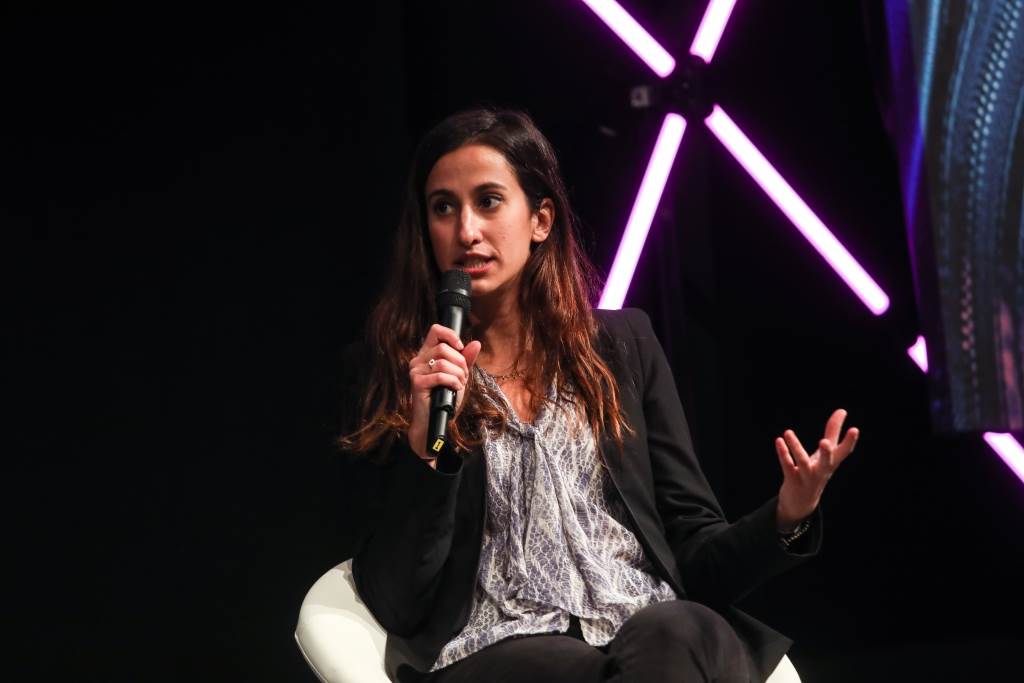 Other travel fairs and conferences coming up
Luckily, the Tourism Innovation Summit 2021 in Seville takes place right after WTM London. We are super excited to attend this world-class travel event and to visit the Andalusian capital. In addition, we're participating at the Uzakrota Online Global Summit 2-3 December. Daphne will be joining as a speaker in the "Development of Online Travel Market in the World Travel" discussions panel at the Technology Hall on December 2 (16:00 – 16:45 GMT +3). It feels great to be attending again travel and tourism events and meeting all these remarkable professionals from across the world.