What was Athens like in the 19th century? 
What could a first-time visitor see in the -nowadays- Greek capital?
Are there any traces of that time, visible today in the urban scenery?
These are some of the questions that the new digital tour "Snapshots of Athens in the 19th century" we created for Kalemkeris Museum is trying to answer, presenting the city's history through its emblematic monuments.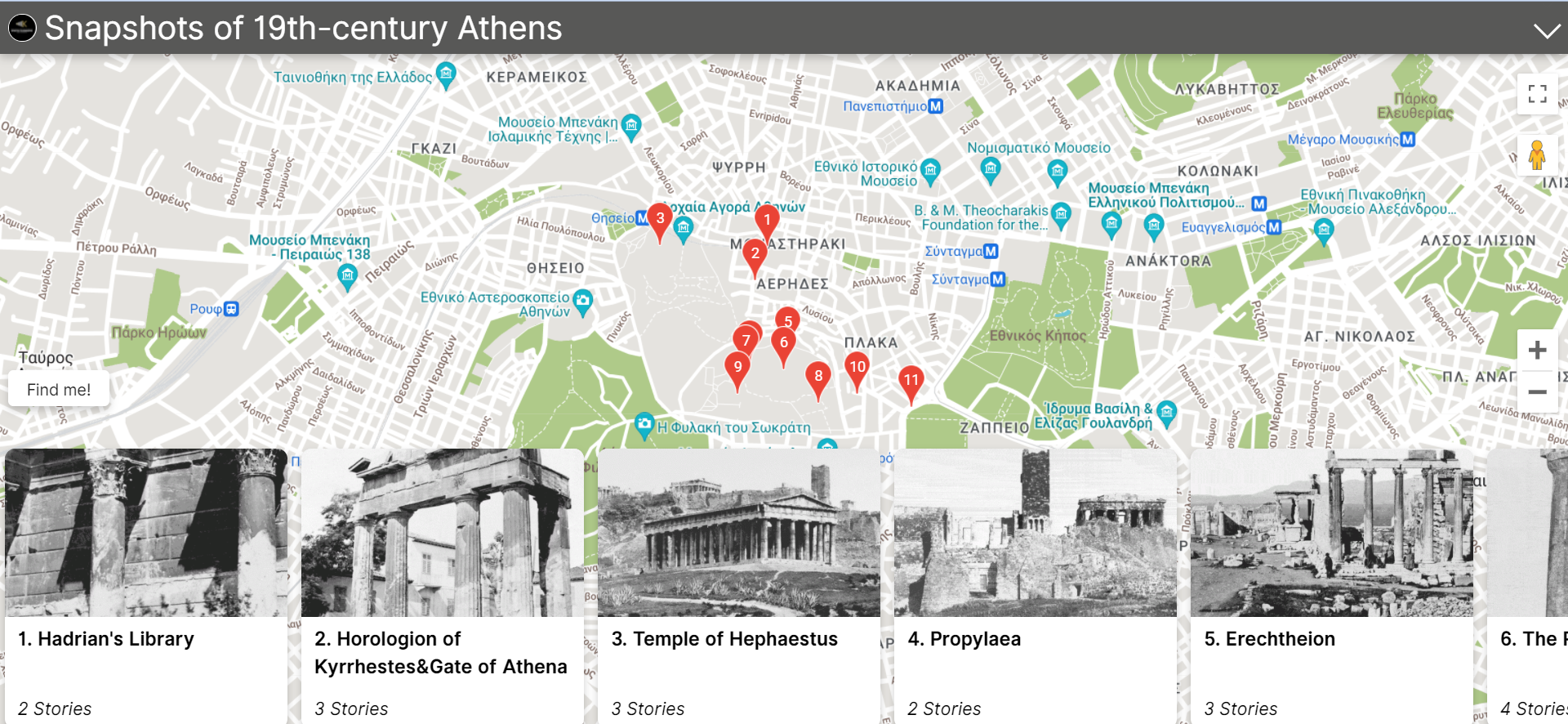 The rare photographic material from the Museum's archive and the insightful stories of travelers from the beginning of the 19th century, formed the basis for a particular route in Athens with 10 + 1 stops at the most important monuments of the city, until today:  Temple of Olympian Zeus, Arch of Adrian, Sponsored Monument of Lysikrates, Theater of Dionysus, Odeon of Herodes Atticus, Propylaea, Temple of Athena Nike, Parthenon, Erechtheion, Temple of Hephaestus, Horologion of Kyrrhestes, Gate of Athena, Hadrian's Library.
Making use of the new technologies and the 3D photo effects, in particular, the historical photographs of the monuments were transformed into short, original videos, giving a modern artistic flair to the material and making the route more attractive to visitors of all ages. The users of the tour interact with the monuments free from the dense urban context and environment, as captured by significant 19th-century photographers, and at the same time, they discover the transformation of the urban landscape over time. The content of the texts presents three main categories of information: 1. the history of the monuments, 2. the history of the photographers who took each snapshot 3. information about the era and the city itself.
Get to know 19th century Athens with a click!
*With the support of Clio Muse Tours, funded by the Ministry of Culture and Sports.