Mother's Day is a special yearly occasion to honor and appreciate mothers' love, care, and sacrifices. It is a day to show gratitude and express love for the most important woman in our lives.
The idea of celebrating Mother's Day can be traced back to ancient civilizations such as the Greeks and Romans, who held festivals to honor mother goddesses. Mother's Day was first observed in the United States in 1908 and has since become a widely celebrated event in many countries worldwide. The celebration typically involves giving gifts, sending cards, or spending quality time with mothers to show appreciation for all that they do.
Plan Ahead
One of the most important things you can do as a traveling mom is to plan. This means researching your destination, packing list, booking accommodations, and transportation. Knowing what to expect and having everything ready to go will help reduce stress and make your trip smoother.
Pack Smart
When it comes to packing for a trip, less is often more. Try to pack only what you need and leave the rest behind. Bring versatile clothing that can be mixed and matched, and take with you items that can be washed and worn again. Additionally, consider investing in a good quality travel bag that is lightweight and easy to maneuver.
Stay Organized
Traveling with kids can be chaotic, so staying organized is the key. Use packing cubes to put your clothes and belongings in your luggage, and label everything with your name and contact information. Additionally, bring a small travel bag or purse to keep your essentials close at hand, like your passport, wallet, and phone.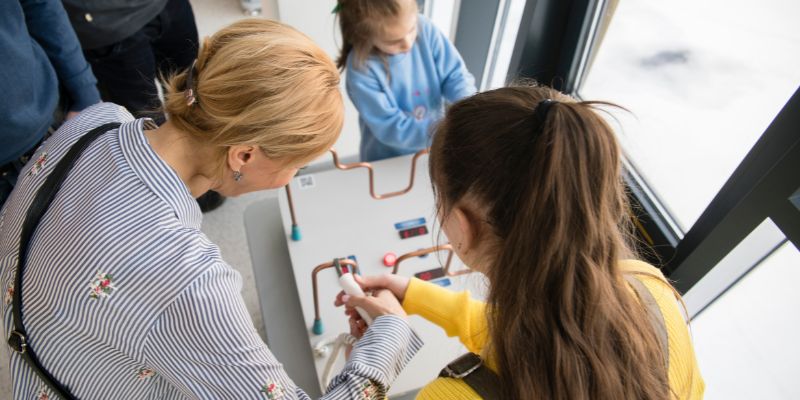 While you may be looking forward to some downtime on your trip, it's essential to consider kid-friendly activities that the whole family can enjoy. Research local parks, museums, and other attractions suitable for children, and plan your itinerary accordingly. This will help ensure everyone has a great time and no one feels left out.
Take Time for Yourself
Finally, remember to take time for yourself on your trip. Whether it's a spa day, a solo excursion, or simply some downtime in a cozy café, make sure to carve out some time for self-care. This will help you recharge your batteries and return home refreshed and rejuvenated.
In conclusion, traveling as a mom can be both challenging and rewarding. By following these tips, you can make the most of your next adventure and create lasting memories with your family. Happy Mother's Day!