We are excited to announce that Google Play has recognized us on #WeArePlay, an honor that is a testament to our team's hard work, dedication, and unwavering creativity. This recognition reaffirms our belief in the boundless possibilities within the Greek tech ecosystem, and we are immensely proud to represent our country alongside two other exceptional companies, showcasing Greece's innovation on a global stage.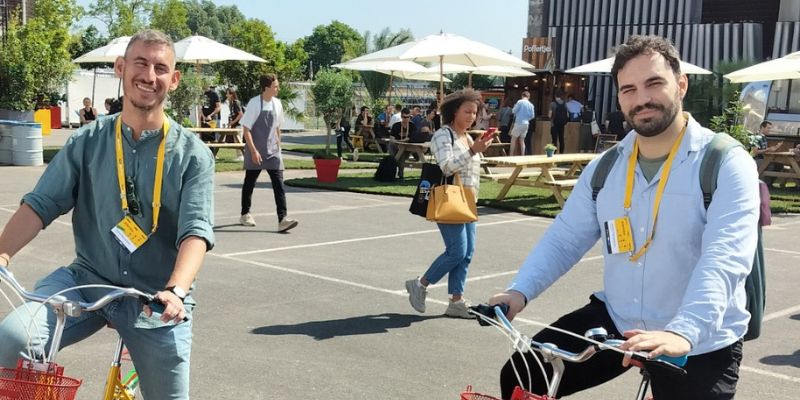 Recently, our co-founder and CEO, Yiannis, and I (Dimitris – Android Developer) had the incredible opportunity to travel to Amsterdam for the Google I/O event. It was a fantastic gathering of tech enthusiasts and innovators, providing a platform for us to showcase our passion for merging technology and culture.
The recognition by Google Play on #WeArePlay is a remarkable achievement for Clio Muse Tours. As a leading platform for mobile applications and digital content, Google Play has chosen to spotlight our company's innovative approach and outstanding contributions to the tech and tourism industries. This recognition is a testament to our commitment to providing travelers with unique and incredible cultural experiences worldwide.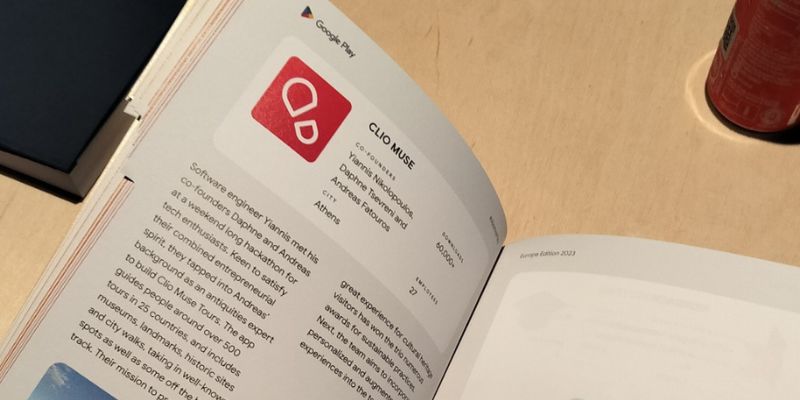 I'm proud to say that this recognition comes from our app's remarkable growth and increased downloads. Our team's unwavering dedication to delivering exceptional content and cutting-edge technology has played a pivotal role in securing this achievement. We have always believed in the power of storytelling and its ability to bring history and culture to life, and it is truly gratifying to see our efforts being recognized on such a prominent platform.
We want to thank Google Play for this recognition and for providing a platform to share our story and vision. This acknowledgment is a powerful inspiration for all of us to continue pushing boundaries, developing new and exciting features, and expanding our reach to more travelers worldwide.
The spotlight is now on Clio Muse Tours, and we will celebrate this incredible moment together.

Read our story here