Clio Muse is pleased to announce its collaboration with TripAdvisor, one of the largest online booking stores in the world. We have been working around the clock to provide our customers with the best services available, and as a result of our hard work, those of you who use TripAdvisor can now visit our page and book one of the many tours that we offer in Greece and Italy! After several phone calls and emails with Mark and Rosane, and many ups and downs when preparing the listing of the tours, the result has rewarded us and we are sure that it will satisfy you as well.
So now you can book our tours with relative ease while having access to a list of some of our most value-based tours which can meet all your travel needs. With an overall rating of 4.5 and great reviews, Clio Muse has some exciting tours listed for you that include popular destinations in both Greece (Acropolis of Athens and Knossos Palace) as well as Rome (The Colosseum, Roman Forum, Palatine Hill) and Vatican City & Sistine Chapel.
Especially, our affordable 1-hour audio tour of the Colosseum on TripAdvisor will allow you to walk in the footsteps of the Gladiators as you learn about how the warriors trained, ate and slept at Ludus Magnus. After that, you will enter the arena and see things from the perspectives of both the Roman rulers and spectators who were entertained by gladiatorial games, animal hunts, executions, and plays. You can capture the amazement of the public as they cheered and celebrated the glory of ancient Rome. If you have an extra hour or two, you can also add the Roman Forum to your tour and purchase a combined skip the line ticket.
After the Colosseum, you can enjoy a stroll to the Arch of Titus, The temple of Caesar and many other ancient ruins at The Forum while learning more about their history. We also offer a combo Skip-the-line ticket and audio tour for the museums in Vatican City so you can avoid the hour-long waits and enjoy priority entrance to one of the world's largest art collections which include works by Michelangelo, and Leonardo Da Vinci. Our creative story-telling methodology ensures that you will immerse yourselves in some of the most fascinating narratives our storytellers have to offer. Our team retells tales based on historical facts and that is a result of in-depth research of historians, archaeologists, and accredited Tour Guides.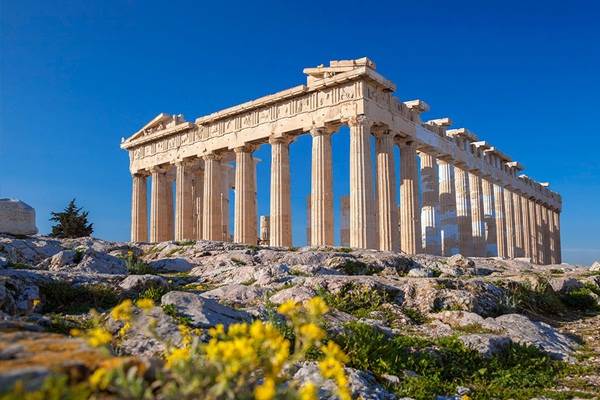 So plan your trip to Greece and Italy with Clio Muse tours through TripAdvisor and take advantage of the most affordable and exciting audio tours available!