Clio Muse Tours will be participating in the ITB Berlin NOW virtual event which will take place from 9-12 March 2021. We are excited to be part of the Travel Tech & Startup Café which is sponsored by The Greek National Tourism Organization (GNTO) and to have the chance to present our innovative tourism products and services as well as communicate with the audience of one of the world's most prestigious travel trade shows.
As part of the Greek startup Corner, we will also have the opportunity to have private conversations with potential partners
In total, 20 startup companies that have been certified by the CaspuleT program, Greece's first travel and hospitality accelerator will be joining ITB Berlin Travel Tech & Startup Café.
Moreover, as one of the winners of the United Nations World Tourism Organization SDGs Global Startup Competition, we are invited by the UNWTO to share Clio Muse Tours' story, our contribution to the SDGs and the role of female entrepreneurship first-hand.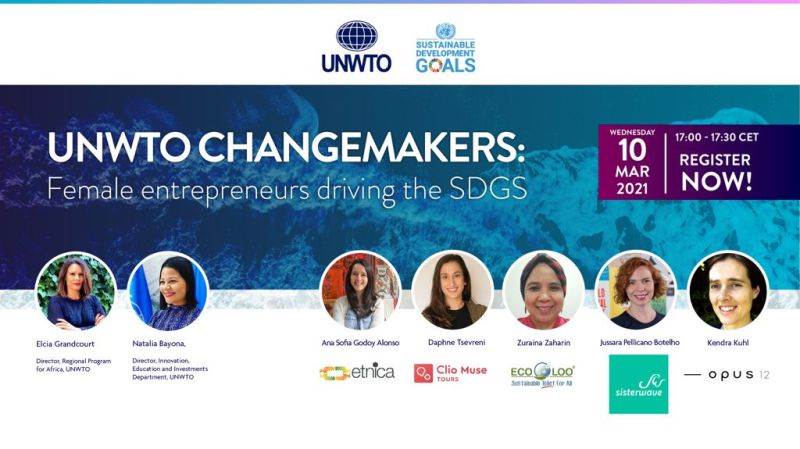 The speech "UNWTO Changemakers: Female entrepreneurs driving the SDGs" will take place on March 10, 17:00-17:30 CET (18:00-18:30 EET) and will be followed by a quick speech by UNWTO and 5 minutes of Q&A. It will provide an insight into the journeys of 5 startups, on the importance of female entrepreneurship in shaping a sustainable and inclusive recovery from COVID-19 while empowering and inspiring women for generations to come.
We'd love to see you at ITB Berlin NOW on March, 9-12 and to book a meeting with us and to talk about the next day of tourism.