We are thrilled to announce that we received our first monetary prize. Clio Muse Tours earned the first place at the Creative Business Cup Competition 2013 for its innovative and scalable business model. We are looking forward to using this money for the creation of our first tours ever. We've been preparing for this moment for some time and now we can't wait to put our knowledge into practice.
Organized by Industry Disruptors – Game Changers, the Creative Business Cup is a featured event of the Global Entrepreneurship Week. In Greece, it took place on the 23rd and 24th of November 2013 at The Athens Concert Hall: Megaron.
We are more than grateful for the opportunity we were given to present our business model and vision to experts in the field. And at the same time extremely lucky for the valuable feedback we got by acclaimed professionals that have attended similar business events and have mentored numerous startups worldwide. The panel of judges awarded us the first prize both for the idea of Clio Muse Tours but also for the fact that we have teamed up with an established museum to develop our methodology. Athens City Museum has been a customer, a partner and a mentor for Clio Muse Tours since the very beginning and we are more than lucky to still have them on our side.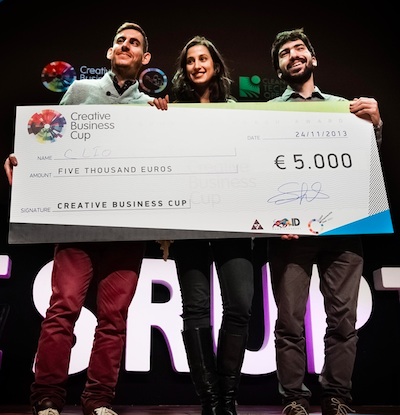 However, the panel of judges also stressed the obstacles and difficulties we will face in the future giving us food for thought of how to reinforce our business model. Receiving evaluation by entrepreneurs in various positions is very significant to us in the current state of our company; a startup making its first steps in Greece's economic crisis.
Over 70 creative supernovas, brilliant keynote speakers, judges and investors that attend events of the Global Entrepreneurship Week worldwide were gathered at the Creative Business Cup Competition 2013 in Greece. We heard various opinions and Clio Muse Tours was examined through numerous different perspectives by entrepreneurs from all over the world. Moreover, journalists from the local and international press attended the event. For the first time Clio Muse Tours came in the spotlight as an upcoming travel app with a lot of potentials.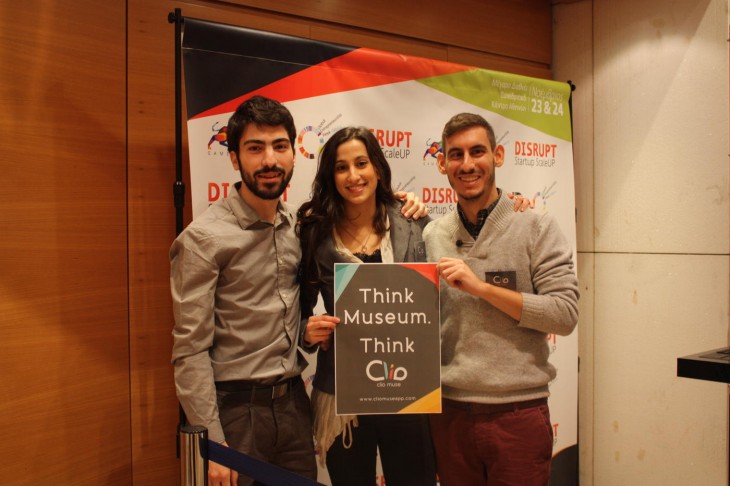 Finally, we are happy to see that three months after our participation in the Creative Business Cup Competition 2013, we still maintain contact with accredited professionals from the USA who are always eager to advise us, as well as help us overcome difficulties that arise along the way.