The Roman Forum: The Beating Heart Of The Empire
Italy,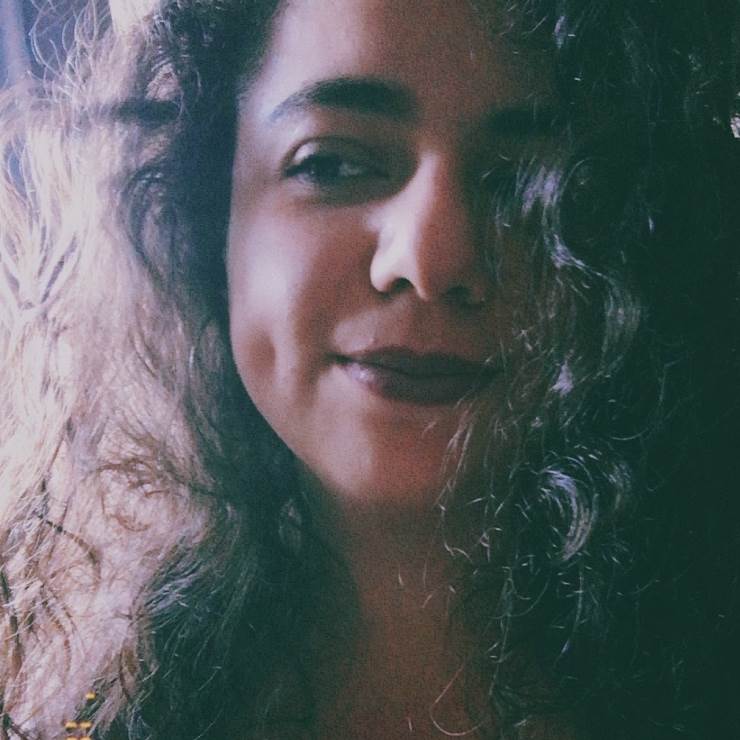 Benedetta Geddo
Description
Explore the valley of the Roman Forum and feel the power of Ancient Rome coming alive around you with an engaging audio tour on your smartphone!
From the ruins of the Basilica Aemilia to the Temple of  Vesta, the site is full of memories from the Eternal City's past, such as the heart-rending story of the "the princes of youth". Of course, you will also discover the joyous lifestyle of the early Romans. You'll find out that, just like contemporary Italians, they simply loved dining al fresco! Later, walking along Via Sacra, the spine of the ancient city, you'll follow in the steps of celebrated Roman warriors. Picture them in full armor, as they returned victorious from their battles and conquests to march the route of the Roman Triumph! Among many other fascinating attractions, you'll also encounter the famed Temple of Caesar. Leave a flower on the grave of the glorious general and learn about the games of power and control in the Roman political life.
Through a compelling collection of stories, created by an accredited guide, you'll get straight into the heart of Ancient Rome.
*Please note that the ticket to the archaeological site is not included.
Highlights
1. The Temple of Saturn

The worship of god Saturn was central in ancient Rome. You see, the Romans loved being lush and this was the god of wealth and plenty. During the Saturnalia, some strange things happened in the city...

2. The House of the Vestals

The Vestals were priestesses who had dedicated their life to Vesta. They enjoyed great privileges but there were certain rules they had to comply with. In case of wrongful act, death was their punishment.

3. The Temple of Venus and Roma

It seems that constructing a temple of dual worship was somehow challenging for Emperor Hadrian. When he asked the renowned architect Apollodorus to give his opinion something terrible happened.
Featured stories
A Treasury and News Feed

The Temple of Saturn

In Roman Mythology Saturn's reign was a period of plenty and peace, a golden age. Thus, it shouldn't be surprising to hear that his Temple was actually the state treasury. It also housed the public archives, the State insignia, and the official scales used to weigh metals, while outside the temple, on the stone podium that supports the entire structure, there's a series of holes, where laws and public announcements were posted. It was, in fact, an ancient News Feed!

The Ever-Burning Fire

The House of the Vestals

Dedicated to the goddess Vesta, patroness of hearth and home, whose sacred fire represented security and stability for Rome and the State, the House of Vesta was connected to the Temple of Vesta. The two buildings formed a single space called Atrium Vestae. The Vestals (the only female priestesses in Roman society) guarded the goddess' sacred fire and made sure it never went out. They worked in the Temple and lived in the House throughout the long years of their service to the goddess.

He Had it Coming

The Temple of Venus and Roma

Sometimes it's wise to keep your opinion to yourself; such was the case with Apollodorus of Damascus, the famous Roman architect, who was once asked to have a look at Emperor Hadrian's architectural designs. You see, Emperor Hadrian who was among the architects of the Temple, decided to send his designs to Apollodorus to share his inputs. Apollodorus was very forward in saying he did not appreciate it at all, that the design was full of faults and that the cells were too small for the statues of the goddesses. He said that if the two goddesses wanted to stand up from their thrones and take a stroll, they would have been trapped in those small cells being unable to move. Hadrian wasn't so democratic after all and got so offended that he exiled Apollonius and then had him killed.
Benedetta Geddo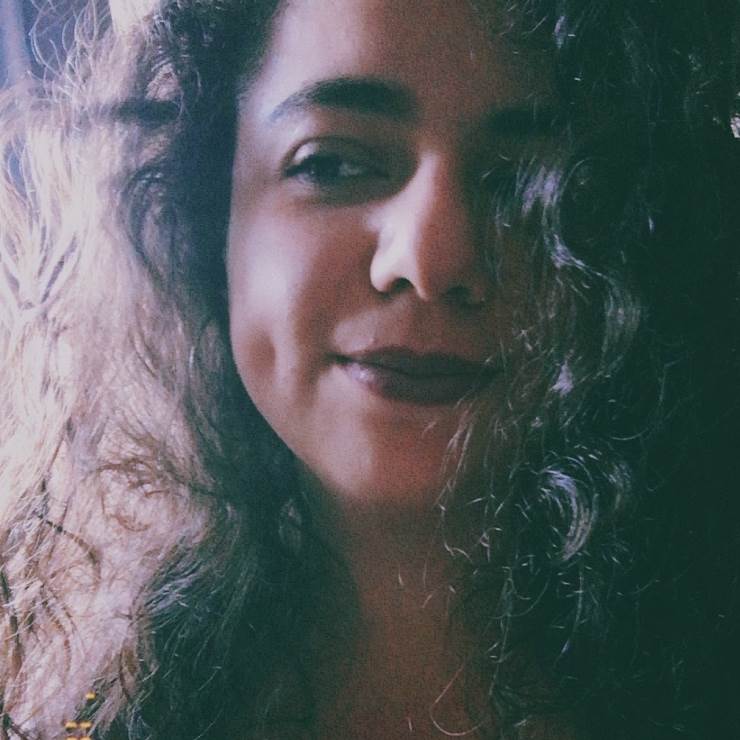 A journalist for Lonely Planet Travel News, a writer for Bossy Italy with an overflowing love for art, travelling and Korean pop music.  I write about all those things that attract my attention from Italy and abroad. Find me on Instagram @beegeddo Freelance Travel News Reporter @Lonely Planet News Author @Bossy Italy
Contributors and Bibliography
Details
Address
On Via dei Fori Imperiali in Largo della Salara Vecchia 6
Starting point
Entrance on Via dei Fori Imperiali
Finishing point
Inside the archaeological site
Inclusions

Secure promo code to access the tour after downloading the app
Self-guided audio tour for your smartphone (Android & iOS) in English
Offline content with an offline interactive map to avoid roaming charges

Exclusions

Entrance fee/ ticket to the Roman Forum
Live Guide
Smartphone or headphones
App not compatible with Windows phones
Internet access might be unavailable & mobile signal may be weak in public areas
Food and drinks
Transportation
Hotel pick-up and drop-off

Know before you book

This is a downloadable self-guided audio tour for your smartphone. No live guide will accompany you. No VR / AR is included
Please consider that admission fee to the Roman Forum is not included
Please book per device to be used, not per participant
After booking, you will receive an email from Clio Muse Tours, with further instructions on how to access and download your audio tour. Please check your email spam folder as well
Please note that for the audio tour you must have an Android or iOS smartphone and make sure you have enough storage space on your phone (100-150 MB)

Know before you go

Check the email that you've received from Clio Muse Tours, and follow the instructions in order to access your tour. Please check your email spam folder as well
Please consider that internet access might be unavailable & mobile signal may be weak in public areas. So kindly, download the tour on your smartphone, prior to your visit, to access them offline and avoid roaming charges
The audio tour can be used repeatedly both online and offline. Use your headphones to best enjoy it
Prior to your visit, make sure that your smartphone is fully charged & that you bring on a pair of earphones/headphones

Areas
Basilica Aemilia, Comitium and Curia, Arch of Septimius Severus, Temple of Saturn, Main Square, Via Sacra, Temple of Caesar, House of the Vestals, Basilica of Maxentius, Arch of Titus, Temple of Venus and Rome
Opening hours
8.30-16.30 (January 2 through February 15) 8.30-17.00 (February 16 through March 15) 8.30-17.30 (March 15 through the last Saturday of the month) 8.30-19.15 (Last Sunday in March through 31 August) 8.30-19.00 (September 1 to September 30) 8.30-18.30 (October 1 to last Saturday of the month) 8.30-16.30 (Last Sunday in October through December 31)
Additional admission
Ticket: 14 euro
Mandatory Items
Charged Android / iOS smartphone & headphones
Directions to Starting Point
The metro station "Colosseo" of Line B is only a few steps away. There are also several bus lines, that will bring you very close to the Forum, including the lines 51, 85, 75, 85, 87, 117 and 18 with bus stops in the Via dei Fori Imperiali and the lines 40, 60, 80, 780, 781 and 916 which have bus stops at Piazza Venezia.
Comments
Why take a self-guided tour?
This is a self-guided tour based on the award-winning storytelling concept developed by Clio Muse and the fascinating narratives prepared by our handpicked destination experts.
You can enjoy each multilingual tour by using your smartphone or tablet at your own pace even if you are offline. The interactive map on your screen will guide you step-by-step as you explore all points of interest along your route. Each stop comes with a selection of our signature stories allowing you to tailor the tour experience to your personal interests and schedule.
After downloading Clio Muse app, you can access this tour and activate it any moment you wish and also repeat it any time. To best enjoy our multimedia self-guided tour (comprising maps, video, audio and text) we recommend the use of headphones.