Description
Discover Sant' Angelo castle at your own pace, with a fascinating self-guided audio tour on your smartphone.
Enter the castle and explore its gems with an award-winning storytelling concept.  Once you've entered the historic castle, you'll head toward a large open space, once home to the executions courtyard. There, you'll listen to the stories of famous heretics tortured by the Roman Inquisition. Getting deeper into the castle, you'll learn about its early history as a Mausoleum for Emperors. You'll climb up the 2nd-century brick-walled ramp leading to the room where the cinerary urns of Hadrian and his family were once placed.  During your visit, you'll also admire in awe the luxurious Sala Paolina, the beauty of Perino Del Vaga's decorative complex and the stunning Room of Cupid and Psyche.
Obviously, one of the highlights of your tour will be the visit to the castle's terrace! From there you'll take glimpses of the famous Passetto di Borgo, the once-secret passageway of the Popes! The iconic statue of the Angel standing imposingly on the rooftop will also greet you before leaving the dreamy castle. Having enjoyed a mesmerizing panorama of the Eternal city, you'll head to Ponte Sant' Angelo to end your tour with the stories and legends of the prettiest bridge that spans the river Tiber!
This is an unmissable opportunity to discover the stories of a monument tied to the history of Rome!
* Ticket/entrance fee to Castel Sant' Angelo is not included.
Tommaso Raschiatore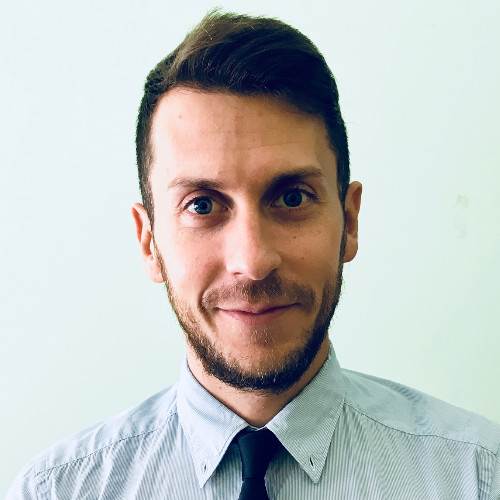 A classical archaeologist with an MA in Management and Administration at SDA Bocconi. He worked in the most important museums of Rome for three years, protecting, preserving and enhancing the cultural heritage of the city.
Contributors and Bibliography
Contributors
Clio Muse
Phone: +306943796240
Website url: https://www.cliomusetours.com
Details
Address
Lungotevere Castello, 50, 00193, Rome, Italy
Starting point
Entrance of Castel St' Angelo
Finishing point
Ponte Sant'Angelo, 00186 Roma RM, Italy
Inclusions
Secure promo code to access the tour after downloading the app
Self-guided audio tour for your smartphone (Android & iOS) in English
Offline content with an offline interactive map to avoid roaming charges
Exclusions
Entrance fee/ ticket to Castel Sant' Angelo
Live Guide
Smartphone or headphones
App not compatible with Windows phones
Internet access might be unavailable & mobile signal may be weak in public areas
Food and drinks
Transportation
Hotel pick-up and drop-off
Know before you book
This is a downloadable self-guided audio tour for your smartphone. No live guide will accompany you. No VR / AR is included
Please consider that admission fee for Castel Sant' Angelo is not included
Please book per device to be used, not per participant
After booking, you will receive an email from Clio Muse Tours, with further instructions on how to access and download your audio tour. Please check your email spam folder as well
Please note that for the audio tour you must have an Android or iOS smartphone and make sure you have enough storage space on your phone (100-150 MB)
Know before you go
Check the email that you've received from Clio Muse Tours, and follow the instructions in order to access your tour. Please check your email spam folder as well
Please consider that internet access might be unavailable & mobile signal may be weak in public areas. So kindly, download the tour on your smartphone, prior to your visit, to access them offline and avoid roaming charges
The audio tour can be used repeatedly both online and offline. Use your headphones to best enjoy it
Prior to your visit, make sure that your smartphone is fully charged & that you bring on a pair of earphones/headphones
Areas
Τhe Executions Court, the Room of the Urns, the Armeria, the Paolina Hall, the Room of Cupid and Psyche, the Treasure Room, the Cagliostra, the Terrace, Passetto di Borgo, the Statue of the Angel, Sant'Angelo Bridge
Additional admission
Full price ticket is 15 euros
Reduced price ticket from 18- 25 is 3 euros
Mandatory Items
Charged Android / iOS smartphone & headphones
Comments
Directions to Starting Point: Buses 23, 34, 49, 64, 87, 280, 492, 926 and 990. Bus service 40 (express) from the main railway station