Description
Step into the shoes of the fearless gladiators in the iconic Colosseum with an immersive audio tour on your smartphone.
Experience the grandeur of ancient Rome, listening to a brilliantly tied narrative that will fire up your imagination. Your tour begins at the individual visitors' entrance, easily reached from the Colosseum square. It is time to admire the fabled Arena! It evokes memories of ancient gladiatorial fights and wild beasts. Of course, as you walk along the crater-like Cavea, you'll recapture the amazement of the public. They shouted and cheered at the sight of blood, while in the dark undergrounds the wild animals were roaring and desperate men were waiting to meet death!
Once you've explored the Colosseum from inside, you'll experience the surroundings of the grand amphitheater. Your audio tour will guide your steps to the impressive triumphal arch of Constantine. Here, you'll learn about the victory of Christianity and the death of the pagan world. Finally, your tour culminates in front of the Stern Abutment, where you'll listen to the stories about the monument's successive restorations and transformations.
This tour offers the ideal opportunity to enjoy a fascinating visit to the Colosseum and get to know its secrets inside out!
*Kindly note that this product does not include an entry ticket to the Colosseum
Audio Preview
Let's get the party started!
The construction of the Colosseum began during the reign of Emperor Vespasian, but it was his son Titus who inaugurated the amphitheater, in the year 80 CE. The opening ceremony was held with all the spectacle and grandeur that the event had to entail. Three-month long games were organized as part of the grand inauguration with the events being scheduled according to the customary way; the hunts in the morning, the executions at midday and the gladiatorial combats in the afternoon. Of course, all this was realized at the expense of human lives and thousands of animals, as 2000 gladiators and 9000 animals died during Titus' inauguration games.
Benedetta Geddo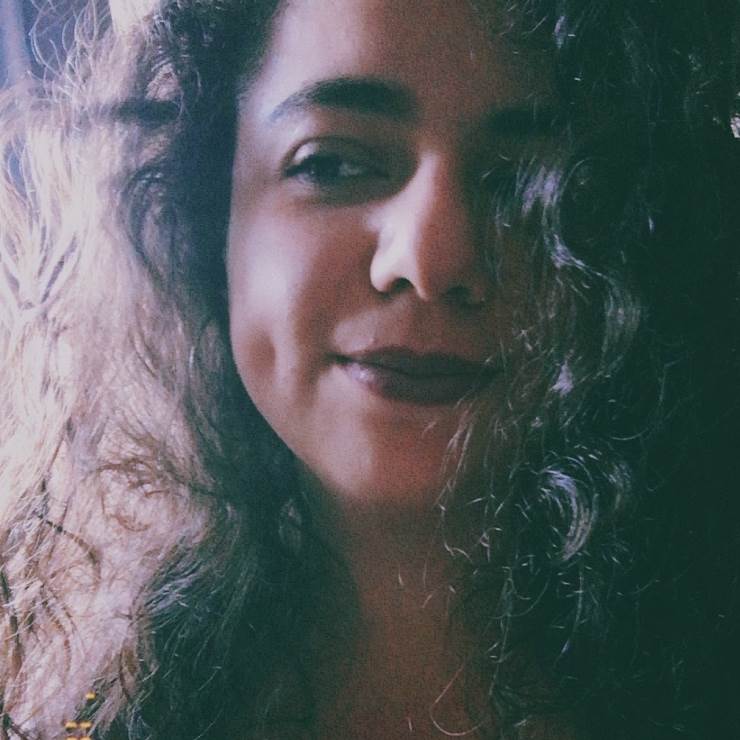 A journalist for Lonely Planet Travel News, a writer for Bossy Italy with an overflowing love for art, travelling and Korean pop music.  I write about all those things that attract my attention from Italy and abroad. Find me on Instagram @beegeddo Freelance Travel News Reporter @Lonely Planet News Author @Bossy Italy
Contributors and Bibliography
Details
Address
Colosseum - Piazza del Colosseo, 58, 00184 Roma RM, Italy
Starting point
Ιndividual visitors' entrance gate
Finishing point
Piazza del Colosseo
Inclusions
An activation link to access your audio tour
Self-guided audio tour for your smartphone (Android & iOS) in English
Offline content with an offline interactive map to avoid roaming charges
Exclusions
Entrance fee/ ticket to the Colosseum
Live Guide
Smartphone or headphones
App not compatible with Windows phones
Internet access might be unavailable & mobile signal may be weak in public areas
Food and drinks
Transportation
Hotel pick-up and drop-off
Know before you book
This is a downloadable self-guided audio tour for your smartphone. No live guide will accompany you. No VR / AR is included
Please consider that admission fee to the Colosseum is not included
Please book per device to be used, not per participant
After booking, you will receive an email from Clio Muse Tours, with further instructions on how to access and download your audio tour. Please check your email spam folder as well
Please note that for the audio tour you must have an Android or iOS smartphone and make sure you have enough storage space on your phone (100-150 MB).
The audio tour is not compatible with Windows Phones, iPhone 5/5C or older, iPod Touch 5th generation or older, iPad 4th generation or older, iPad Mini 1st generation
Non refundable once activated
Know before you go
Check the email that you've received from Clio Muse Tours, and follow the instructions in order to access your tour. Please check your email spam folder as well
Please consider that internet access might be unavailable & mobile signal may be weak in public areas. So kindly, download the tour on your smartphone, prior to your visit, to access them offline and avoid roaming charges
The audio tour can be used repeatedly both online and offline. Use your headphones to best enjoy it
Prior to your visit, make sure that your smartphone is fully charged & that you bring on a pair of earphones/headphones
The Colosseum is wheelchair accessible from the entrances located along Via dei Fori Imperiali. The first floor can be accessed by the lift on the northern side of the Amphitheatre
Please note that for safety reasons the Colosseum can accommodate up to 3.000 people at once
Please consider that large backpacks and bulky bags/ luggage are not allowed in the archaeological site
Areas
Arena, Basements, Pope's Cross, Cavea, Daises, Colosseum Square, Arch of Constantine, Stern Abutment.
Opening hours
8.30-16.30 (January 2 through February 15)
8.30-17.00 (February 16 through March 15)
8.30-17.30 (March 15 through the last Saturday of the month)
8.30-19.15 (Last Sunday in March through 31 August)
8.30-19.00 (September 1 to September 30)
8.30-18.30 (October 1 to last Saturday of the month)
8.30-16.30 (Last Sunday in October through December 31)
Recommended visiting hours
The less crowded hours are from 8.30 to 10.00 and then from 17.00 until closing time, but the monument is still pretty much always crowded given it's one of the most important not only in the city but in the whole world. Spring and Summer are also, of course, a more popular visiting time than Autumn and Winter.
Mandatory Items
Charged Android / iOS smartphone & headphones
Comments
Directions to Starting Point Bus: 75 - 81 - 673 - 175 - 204, stop in front of the monument Metro: from Termini Station line B to the Colosseum stop. Car: near the Colosseum, there is a car park, easily reachable from Via Fori Imperiali. Tram: Line 3
Only logged in customers who have purchased this product may leave a review.
Why take a self-guided tour?
This is a self-guided tour based on the award-winning storytelling concept developed by Clio Muse and the fascinating narratives prepared by our handpicked destination experts.
You can enjoy each multilingual tour by using your smartphone or tablet at your own pace even if you are offline. The interactive map on your screen will guide you step-by-step as you explore all points of interest along your route. Each stop comes with a selection of our signature stories allowing you to tailor the tour experience to your personal interests and schedule.
After downloading Clio Muse app, you can access this tour and activate it any moment you wish and also repeat it any time. To best enjoy our multimedia self-guided tour (comprising maps, video, audio and text) we recommend the use of headphones.