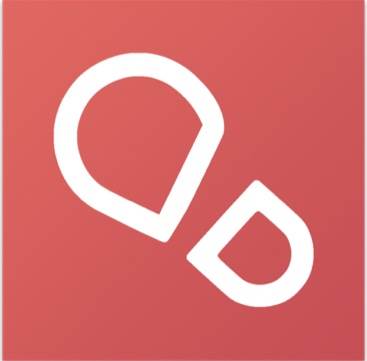 Clio Muse
Description
A fascinating self-guided audio walking tour of Venice with credible & original stories written by top local professionals. Take your tour now & enjoy it instantly on your smartphone device. 
Young Casanova, and his almost incredible adventures, serve as an exciting stepping stone for an introduction to the real Venice, away from the crowded tourist sites. The digital tour Young Casanova: a Venetian tale of passion invites us to lose ourselves in the canals and squares of Venice in the company of actors, nuns, and penniless aristocrats.
The life of young Giacomo Casanova turns Venice into a giant board game, where the most famous lover of all time played an unparalleled game of passion and pleasure, with hundreds of female and male co-players. Traces of his life survive everywhere, making him the most startlingly attractive tour guide of Venice behind the carnival masks.
The tour follows Casanova from his birth to his disastrous encounter with the Venetian authorities that resulted in his exile from his native city for two decades. His early life was centered around Campo San Samuele, only a short walking distance from Piazza San Marco and yet almost a whole world apart. It was here that Casanova's father set up his home after marrying Zanetta, a fiery local beauty and actress. Her relationship with her eldest son was difficult so Giacomo came to depend on his grandmother. Her house still stands, a silent witness to the estrangement between mother and son.
Casanova is mostly famous for his love escapades. There are many sites all around Venice still marked by his presence and exploits. Palazzo Malipiero witnessed his first naughty adventures with local enchantresses. The Church of San Samuele became his playground when as a stunningly beautiful young priest he was immensely pleased to read the countless love notes sent to him by his female parishioners. Palazzo Bragadin served as his residence for three years, a period during which Casanova enjoyed a careless existence as a wealthy and empowered young man with a striking appearance, a resolute gambler, a spendthrift, a great talker with a sharp tongue, lacking all modesty, fearless and a pursuer of pretty women.
And, of course, no tour of Venice would be complete without a stop at the Palazzo Ducale and its famous Lead Prison. Casanova brought upon himself the wrath of the Venetian authorities with his bizarre and incredible liaison with the French ambassador and a handful of nuns. There was usually no escape from the famous Leads but Casanova managed to find a way out in the most extraordinary fashion.
Highlights
1. The first woman

The house where Casanova spent his early years was purchased with the profits from the theatre (and a possible royal contribution). Here Casanova was exposed to the influences that shaped his professional and love life.

2. First loves

The church of San Samuele was built in 1000 CE and is one of only a handful of Venetian churches named after an Old Testament prophet and not a Roman Catholic Saint. It was not ready for the new libertine priest.

3. Prison time

His salacious lifestyle resulted in Casanova's imprisonment. But a man of his talents could not be detained for long, so 15 months later the unflagging lover was out, his escape a singular feat in the history of Venice.
Featured stories
The little Galileo

The first woman

Giacomo was frail and without any appetite, while he suffered from debilitating nosebleeds when blood dripped from his nose like water from a faucet. His delay in learning how to read, his inability to concentrate, the frequent headaches, his wayward nature and his tendency to walk with his mouth open while almost never speaking, made people think he was an imbecile. Despite being the eldest child, his mother considered him a burden. And yet, he was smart enough to deduce that if some trees he thought were moving, when seen from a sailing gondola, were actually stationary in comparison to the vessel, so it was possible that the sun did not move around the earth.

The most beautiful priest

First loves

The Christian Church condemned the vanity of clerics but Casanova simply ignored the restrictions. He went out in his clerical garb, his face lightly powdered and his body plastered with jasmine scent. Initially, he was forced to shave the top of his head, but soon his famous curls had grown back. His grandmother, alarmed at these signs of vanity, persuaded a barber to enter her grandson's bedroom in the middle of the night and cut his curls. Giacomo was furious and only managed to calm down when Malipiero procured the services of a fashionable hairdresser who performed a miracle with the hair that had survived the barber's nocturnal raid.

The Leads

Prison time

Casanova received a five-year sentence but it was the location of his incarceration that was the real punishment. The cells at the attic of the Doge's palace were infamous for the lead sheets covering the roof. The prisoners froze in the winter and suffocated in the summer heat. Fleas sucked their blood while the rats were as big as a rabbit. There was no room to stand and the only pieces of furniture were a wooden shelf and a bucket for the "needs of nature". The solitude was absolute in the "Hell of living humanity" and made the prisoner long for the real hell or even a madman, a man with a disease or a bear just to have some company. Casanova was not even informed how long he was condemned to stay there.
Clio Muse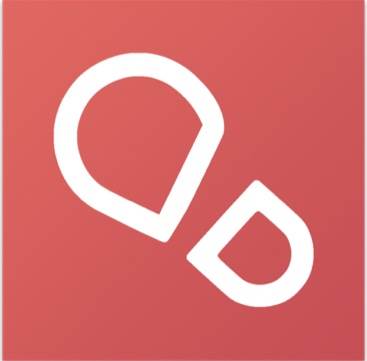 Our stories are zany and so is the team of creative writers, thinkers, doers & explorers behind them: a dedicated art conservator, who if left unattended will be found making stuff out of paper and fabric, a caring archaeologist with long Renaissance curls who loves art and baking & a passionate travel writer suffering from incurable wanderlust and a healthy obsession with Thomas Pynchon. To this, add a gifted graphic designer, who playfully experiments with designs, colors, hairstyles, and fashion transformations daily, and a world-class network of travel experts and accredited tour guides who share our crush for ingenuity and create distinctive tours and travel stories that bring the world closer to you!
Details
| | |
| --- | --- |
| Address | Casanova's grandmother's house |
| Starting point | Calle de Le Muneghe and Calle de Le Boteghe, Venezia |
| Finishing point | Caffè Florian, Piazza San Marco, Venice, Metropolitan City of Venice, Italy |
| Areas | Historical center of Venice, Palazzo Ducale, Basilica San Marco, Caffè Florian |
| Opening hours | San Samuele church: Mon.- Sat. 11:00-13:00 & 14:00-16:00, Closed on Sundays | Doge's Palace Leads prison: 1 Apr. to 31 Oct. 8.30 – 19:00 & 1 Nov. to 31 Mar. 8.30 - 17.30 | Caffè Florian: 9:00 - 00:00 |
| Additional admission | Doge's Palace: 20€ |
Why take a self-guided tour?
This is a self-guided tour based on the award-winning storytelling concept developed by Clio Muse and the fascinating narratives prepared by our handpicked destination experts.
You can enjoy each multilingual tour by using your smartphone or tablet at your own pace even if you are offline. The interactive map on your screen will guide you step-by-step as you explore all points of interest along your route. Each stop comes with a selection of our signature stories allowing you to tailor the tour experience to your personal interests and schedule.
After downloading Clio Muse app, you can access this tour and activate it any moment you wish and also repeat it any time. To best enjoy our multimedia self-guided tour (comprising maps, video, audio and text) we recommend the use of headphones.