Kazantzakis and the real Zorbas in Mani
Greece,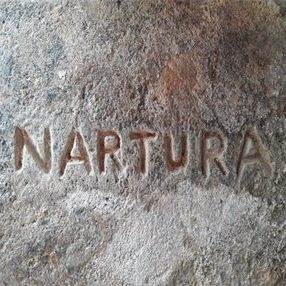 Nartura
Description
Zorbas was a real person who deeply marked Kazantzakis. He experienced the real events that tied the two men with the bonds of friendship and which led to the book and then the movie. Many people think that history unfolded in Crete, but in fact everything was done in Mani, in 1917-1918.
Highlights
1. The bust of N. Kazantzakis

Kazantzakis is not one of the most famous Greeks by accident. He wrote about man's eternal questions, traveled a lot, came into conflict with the Church and he left having making his own mark.

2. The mural

Georges Zorbas was a rare human being, with a turbulent and almost fictional life. He inspired Kazantzakis not only to write a book about him, but also to rank him among the people who marked him.

3. Kazantzakis's little house

In this little house by the 'Prince' spring, Kazantzakis stayed for a while, during the summer of 1917, while waiting to receive a visit from his close friend, Aggelos Sikelianos.
Featured stories
International Peace Prize

The bust of N. Kazantzakis

The International Peace Prize was awarded to Kazantzakis in 1956 in Vienna. At the award ceremony he said: "Armed with diabolical power, we entered the wild jungle that is called the individual age. Between the progress of the intellect and the moral level of today's man there is a deviation, extremely dangerous. The gorilla discovered fire too early. If we do not want to let people sink into chaos, we must liberate the forces hidden within matter and free the love that is imprisoned in the heart of every human being as well. The forces of evil have been recruited, let us recruit forces of good as well. Let us call to alarm anything human which remains in us and around us. Let us fight with all our might for the peace and brotherhood of the people".

Why Crete and not Mani?

The mural

Kazantzakis reports that he met Zorbas in Crete and that the events described in the book took place there. But the historical truth is that everything happened in Stoupa of Mani, in the Kalogria beach and Prastava, where the lignite mines were. When the author was asked, he replied: "In Mani I met wonderful people, but I only lived there for a while. I know Crete well, I carry it inside me."

Hospitality request

Kazantzakis's little house

N. Kazantzakis wanted to offer Sikelianios the best possible hospitality. What follows is an excerpt from a letter of Kazantzakis to G. Zorbas, asking for a place to stay, as Sikelianos would be staying in his hut: "My dear Zorbas, I arrive on Saturday with my best friend. I will be letting him stay in my little house (shack) all by himself. It would be best for me, if I could rent the Exarchouleas house in Prince for three months. All three months will be prepaid, eight to ten drachma per month, have them whitewash it so that I can move in. Otherwise, a room in your house will do for a while." Zorbas and his family lived a few meters further, at Exarchouleas's two-story house, which no longer stands. It was a large house and Zorbas was renting part of it to house his children.
Nartura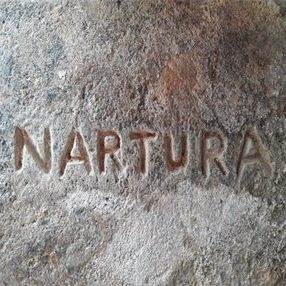 Why take a self-guided tour?
This is a self-guided tour based on the award-winning storytelling concept developed by Clio Muse and the fascinating narratives prepared by our handpicked destination experts.
You can enjoy each multilingual tour by using your smartphone or tablet at your own pace even if you are offline. The interactive map on your screen will guide you step-by-step as you explore all points of interest along your route. Each stop comes with a selection of our signature stories allowing you to tailor the tour experience to your personal interests and schedule.
After downloading Clio Muse app, you can access this tour and activate it any moment you wish and also repeat it any time. To best enjoy our multimedia self-guided tour (comprising maps, video, audio and text) we recommend the use of headphones.