The time for the Final Event of the UNWTO SDG's Global Startup Competition has come and Daphne Tsevreni is packing suitcases for her trip to Madrid. She will be joining remarkable masterclasses by Amadeus, Amazon, ClarkeModet and other colossal global companies. On the 18th of May, she will be participating as a speaker at the final event for SDG 8 (Good jobs and economic growth) as the representative of Clio Muse Tours.
Earlier this year, Clio Muse Tours was selected for its widespread ability to contribute to the Sustainable Development Goals (SDGs) as one of the 25 winners from 18 countries at the United Nations World Tourism Organization (UNWTO) SDGs Global Startup Competition
Needless to say that this recognition is a reason on its own worth celebrating for, let alone when it comes with guided mentorship programs from Amadeus, Google, IE University and FarCo, and tailored mentorship sessions from Mastercard and ClarkeModet. The time to join these exquisite masterclasses which will take place on May 17 in Madrid has come and Clio Muse Tours' co-founder and CFO, Daphne Tsevreni will be there to meet professionals from various industries.
The final event of the UNWTO SDG's Global Startup Competition, which is scheduled for the 18th of May is hosting the 25 winning startups, selected from 10.000 participants from 138 countries. Its aim is to identify top innovators with solutions to achieve sustainability through tourism. Each one of them will pitch their projects to the global audience among experts sharing their views on the future of the sector.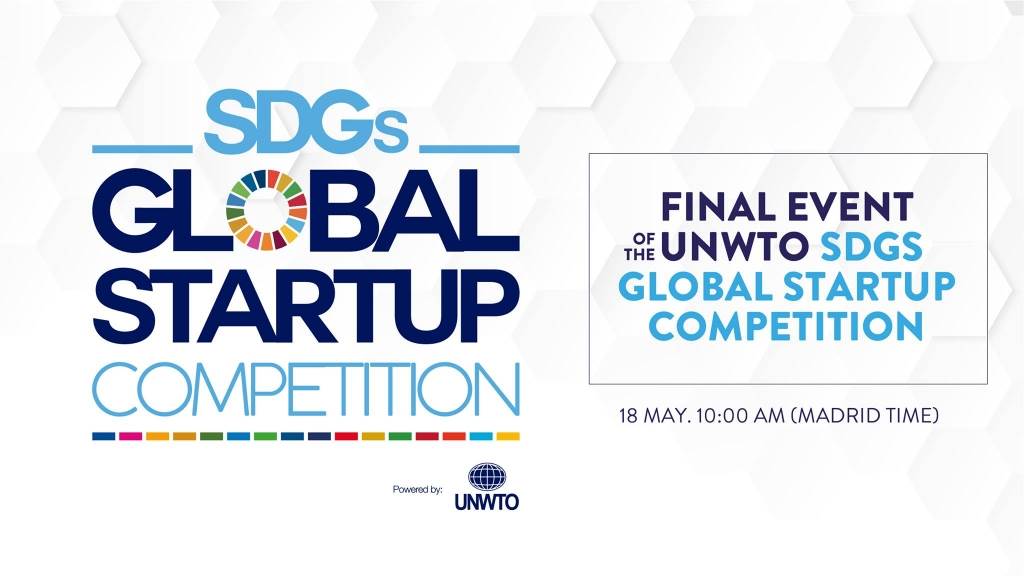 The welcome remarks will be given by Natalia Bayona, Director of Innovation, Education and Investments, UNWTO and Marcelo Risi, Chief of Communications, UNWTO. The keynote speech will be delivered by H.E. Mr. Zurab Pololikashvili, Secretary-General, UNWTO and H.E. María Reyes Maroto Illera, Spain's Minister of Industry, Trade and Tourism.
Ms. Natalia Bayona, Director of Innovation, Education and Investments, UNWTO will then present the UNWTO Travel Tech and Sustainability Startups Reports.
A series of discussion panels of different themes hosted by the winning startups will take place right after with.
Clio Muse Tours is invited to join the "Startups Panel 4: Prosperity" along with DefinedCrowd Corp. ToBadaa, IMPULSE Travel, SiliconBali and other exquisite companies. The discussion panel will open a Minister of a UNWTO Member State and the introduction will make a Representative of Amazon Web Services.
The event will be streamed live and you're all invited to join us. We're looking forward to sharing our project, our ideas and vision with all of you and meeting all these intriguing people and distinguished professionals from all over the world.
When: Tuesday, May 18th, 2021
Time: 10:00 AM (CEST)
Register for free here: https://unwto.ssapp.co/