The Alhambra Palace: Free Virtual Experience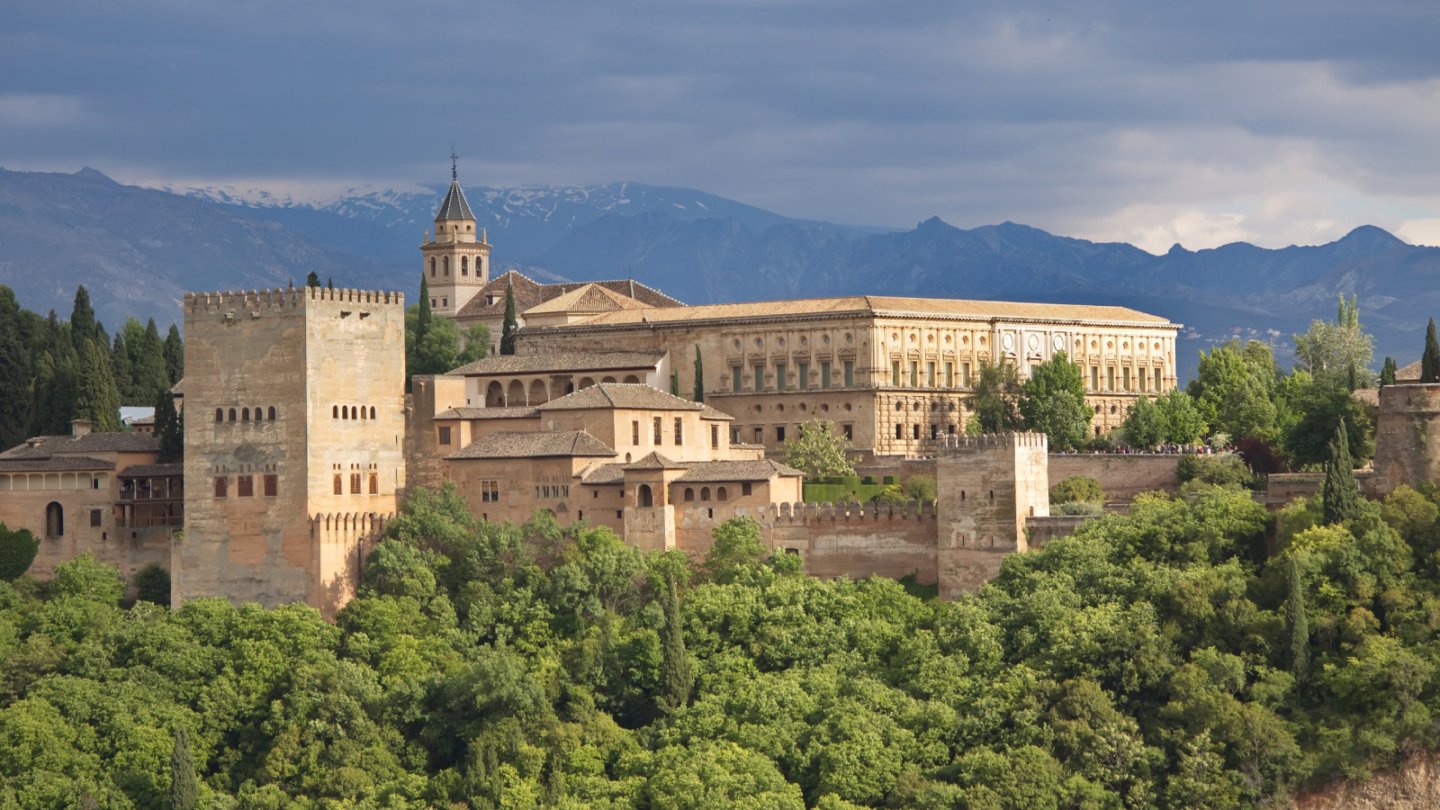 Self-guided audio tour

Follow the story at your own pace

English

For both audio and stories included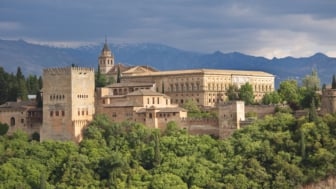 The Alhambra Palace: Free Virtual Experience
Overview
Experience the Alhambra Palace from the comfort of your home with an engaging self-guided virtual tour narrated in English, from your PC or smartphone browser. It's so simple! Hit 'START' and in a couple of minutes, you will travel back in time and enjoy a virtual journey from the comfort of your couch!
Through the power of storytelling combined with street and satellite views, you will discover not only historical facts but also unknown stories and tales of ancient and modern times that will amaze your family and friends. The tour's content is the result of in-depth research, squeezed into brief intriguing stories that will make your virtual visit both engaging and informative. The tour is only available online and you can access it repeatedly anytime.
This is an unmissable opportunity to gain valuable insights into the last Moorish Kingdom treasures of the Alhambra Palace and immerse yourself in the surroundings/exhibits in an entirely innovative way.
Preview
Audio Preview
The Alhambra: A pearl set in emeralds
Described by poets as a pearl set in emeralds, the Alhambra reflects Islamic traditions and narrates the history of Spain before and after the Moorish occupation. Inhabited in the ninth century by Sawwar ben Hamdun, the Alhambra first served as a military fortress. In 1230, Ibn-Al Ahmar (Mohamed ben Al-Hamar) established the Nasrid reign during which the Alhambra came to its apogee. After the conquest of Granada by Christians in 1492, the palace lost its mythic glory but regained it during the 19th century thanks to European travelers and writers. In 1870, the Alhambra was declared a monument. Today, it is one of the most visited historical sites in the world. Welcome to the Alhambra Palace and discover the splendor of Moorish tradition.
Inclusions

and

Exclusions
Inclusions
Virtual Self-guided Tour for the Alhambra Palace with satellite & street view
Audio content with engaging original stories in English
Exclusions
Live Guide
Transportation
Equipment
Offline access
Mandatory items
Desktop, Laptop or smartphone device, Internet connection
Desktop, laptop or smartphone device
Internet connection
The
location
Important

information