Missolonghi: Heroes and Poets
Greece,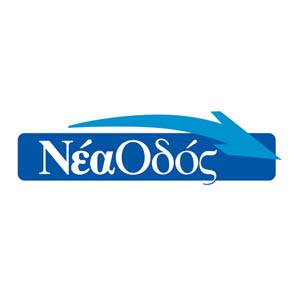 Nea Odos
Description
Missolonghi was born in the 1500s, when people settled in the lagoon to take advantage of its natural resources. The sea made them rich and protected them. When the time came, they rose against an empire and fought against overwhelming odds. Heroes and poets and prime ministers; they are the true fruits of Missolonghi and these are their stories.
Highlights
1. An Englishman in town

A piece of land with a most glorious past. On this site that was once on the shores of the lagoon, stood the house where Lord Byron lived and died in the cause of Greek independence.

2. Where men of letters reside

Across the street from the Trikoupis house, is the residence of the Palamas family, whose members excelled in the world of letters.

3. The defender

It is not often that one man can claim the privilege of being the saviour of an entire town. Markos Botsaris stood fearless on the walls of Missolonghi and forced the Ottomans to abandon all hope of taking the town.
Featured stories
Last birthday

An Englishman in town

On January 22, just a few days after he landed in Missolonghi, Byron came from his bedroom into the public area to announce the composition of a poem to celebrate his birthday. It was called "On this Day I Complete my Thirty-Sixth Year" and according to Byron's own words, it was better than what he usually wrote. The famous final stanza (Seek out—less often sought than found— / A Soldier's Grave, for thee the best; / Then look around, and choose thy Ground, / And take thy rest.) may be a reflection on his concerns about the effects of time on his own beauty; he was going bald, he had gained weight, and his teeth were decaying. Better to seek a glorious death than fade away in old age.

The young poet

Where men of letters reside

Kostis Palamas (1859-1943) has been informally called the "national" poet of Greece, while Romain Rolland considered him the greatest poet of his time. He was the second son of Michael. He was born in Patras and at the age of six he lost both parents within forty days. His younger brother moved in with their aunt, while Kostis and his other brother moved to their uncle's house in Missolonghi. He lived here from 1867 to 1875. At the time, Missolonghi was a vibrant provincial town, where the memories of the last siege were still alive. The house was full of books and literary stimuli, but Kostis seems to have been rather miserable and deeply affected by the loss of his mother. At the age of nine he wrote his first poem. As soon as he graduated from high school, he moved to Athens and a brilliant literary career.

The Souliotes

The defender

Markos Botsaris was a hero of the Greek War of Independence. He belonged to one of the leading clans of the Souliotes, who had established an autonomous confederation in Epirus and were famous for their military exploits against Ali Pasha of Ioannina. They were forced to abandon their mountain villages, so when the Greek War of Independence broke out, they were among the first groups to take arms against the Ottomans. Markos joined the Filiki Eteria in 1814 and became a leading figure of the fighting in western Greece. In the spring of 1822 he joined the forces that marched against Epirus, and was forced to retreat to Missolonghi after the disastrous defeat at the battle of Peta.
Nea Odos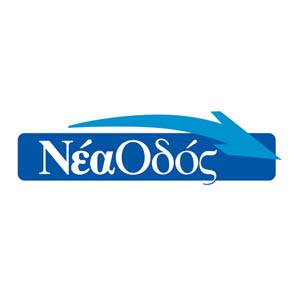 Nea Odos has undertaken the study, planning, construction, operation, administration and maintenance of the "Ionian Road" project. A breathtaking project covering a total length of 380klm.
Why take a self-guided tour?
This is a self-guided tour based on the award-winning storytelling concept developed by Clio Muse and the fascinating narratives prepared by our handpicked destination experts.
You can enjoy each multilingual tour by using your smartphone or tablet at your own pace even if you are offline. The interactive map on your screen will guide you step-by-step as you explore all points of interest along your route. Each stop comes with a selection of our signature stories allowing you to tailor the tour experience to your personal interests and schedule.
After downloading Clio Muse app, you can access this tour and activate it any moment you wish and also repeat it any time. To best enjoy our multimedia self-guided tour (comprising maps, video, audio and text) we recommend the use of headphones.