Paradise Unknown: Nafpaktos – Missolonghi
Greece,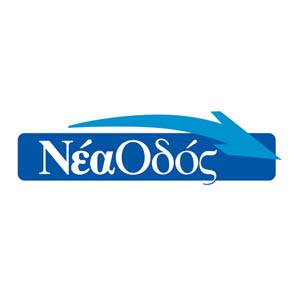 Nea Odos
Description
A lost world of kingdoms, ancient cities, and medieval monasteries among leafy oak forests, craggy mountains, and broad rivers extends between Nafpaktos and Missolonghi. It is an area rich in history and natural beauty, available mostly to those who wish to escape the beaten path of mass tourism to discover an enchanting corner of Greece.
Highlights
1. Breakfast with Cervantes

Good company and a picturesque setting almost guarantee a fine day of exploration. What better way to embark on this journey than having breakfast in the harbour along with Cervantes and a fearless revolutionary?

2. Embroidery in brick

Lost among the olive groves and the hills of Aetolia is a small church where the architects embroidered with brick.

3. The Roman baths

This monument stands in the middle of nowhere but when it was first built it served the needs of two large cities and countless travellers crisscrossing Aetolia and Akarnania in the safety of the Pax Romana.
Featured stories
The left arm

Breakfast with Cervantes

The Ottomans conquered Nafpaktos in 1499 and named it Inebahti (Castle of Delight). Leafy plane trees and numerous springs turned the town into a small earthly paradise. But it was primarily a naval base and in October 1571 the Ottoman fleet sailed from here to fight the combined fleets of Venice and Spain. The bloody battle of Lepanto ended in the annihilation of the Ottoman fleet. Among the thousands of Christian soldiers who participated in the battle was a man called Miguel de Cervantes. Despite the loss of his left arm, he became one of the greatest novelist ever, thanks to "Don Quixote". His statue is near the wall to the right of the harbour entrance (as one faces the sea).

How I became a monk

Embroidery in brick

People became monks for all sorts of reasons. According to Byzantine ideology, a monk dedicated his or her entire life to God and rejected all worldly things. This meant that the ideal monks were those who joined this way of life at a very young age and remained at the same place until they died. In reality, though, many people became monks at an old age, after serving in various state positions throughout their lives. Widows and widowers often joined a monastery to save their souls and/or secure a decent standard of living before they died. Others took monastic vows to escape military service or the burdens of heavy taxation or simply as a way of saving their lives from persecution.

Staying clean in the provinces

The Roman baths

The Roman thermae (baths) of St. Thomas are situated between two very important ancient towns: Kalydon to the east and Pleuron to the west. They were built on the side of the highway that connected these cities during the time of the Roman Emperor Trajan (2nd century AD) and provided visitors with all the expected amenities: a large pool for the cold bath, a central area with four cylindrical pools for the warm bath (each pool could accommodate two users at a time and water fell on them like a waterfall) and smaller rooms of various shapes with individual basins for the hot bath. There were also dressing, sweating, and massage rooms. The walls survive to a height of 7 meters.
Nea Odos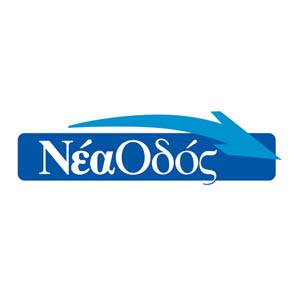 Nea Odos has undertaken the study, planning, construction, operation, administration and maintenance of the "Ionian Road" project. A breathtaking project covering a total length of 380klm.
Why take a self-guided tour?
This is a self-guided tour based on the award-winning storytelling concept developed by Clio Muse and the fascinating narratives prepared by our handpicked destination experts.
You can enjoy each multilingual tour by using your smartphone or tablet at your own pace even if you are offline. The interactive map on your screen will guide you step-by-step as you explore all points of interest along your route. Each stop comes with a selection of our signature stories allowing you to tailor the tour experience to your personal interests and schedule.
After downloading Clio Muse app, you can access this tour and activate it any moment you wish and also repeat it any time. To best enjoy our multimedia self-guided tour (comprising maps, video, audio and text) we recommend the use of headphones.