Delphi self-guided Virtual Experience: the Google of the Ancient World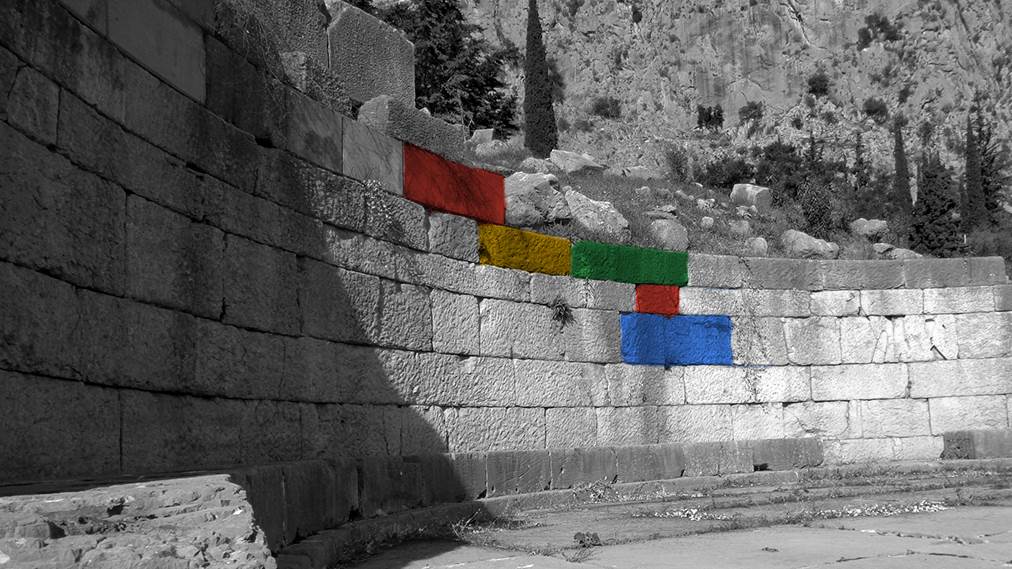 Self-guided audio tour

Follow the story at your own pace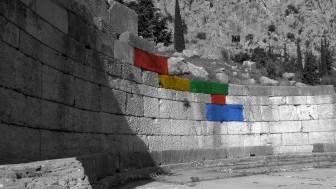 Delphi self-guided Virtual Experience: the Google of the Ancient World
Add to cart
Overview
Experience the archeological site of Delphi from the comfort of your home with an engaging self-guided virtual tour, narrated in English, from your PC or smartphone browser. It's so simple! You will receive an email with the tour link with instructions and, in a couple of minutes, you will travel back in time and enjoy a virtual journey from the comfort of your couch!
Through the power of storytelling combined with street and satellite views, you will learn not only about historical facts but also discover unknown stories and tales of ancient and modern times that will amaze your family and friends. The tour's content is the result of in-depth research, squeezed into brief intriguing stories that will make your virtual visit both engaging and informative. The tour is only available online and you can access it repeatedly and anytime.
This is an unmissable opportunity to gain valuable insights into the Google of the Ancient World and immerse yourself in the surroundings in an entirely innovative way.
Preview
Audio Preview
Masters and slaves
60% of the more than 800 manumission inscriptions concern female slaves. This is a typical one: "When Kleon was archon, in the month of Poitropios, Theodora daughter of Polyon...sold to Pythian Apollo a homebred female slave whose name is Damarchis, for the price of four minas of silver... Damarchis shall remain with Theodora for as long as Theodora lives, doing everything possible that she is told to do. Whatever Damarchis acquires while she is staying with Theodora shall belong to Damarchis. Similarly, if Damarchis has any offspring while Theodora is alive and she is staying with Theodora, the offspring shall be free and unseizable by anyone for all their life, in the same way as Damarchis, both if she has one child and if she has several children".
Inclusions

and

Exclusions
Inclusions
Virtual Self-guided Tour for the archeological site of Delphi with satellite & street views

Audio content with engaging & original stories in English.
Exclusions
Live Guide
Transportation
Equipment
Offline access
Mandatory items
Desktop, Laptop or smartphone device, Internet connection
Desktop, laptop or smartphone device
Internet connection
The
location
Areas
Castalian Fountain: Before entering the archaeological site, quench your thirst in the Castalian Spring and learn about the adventures of  Apollo, the founder god of the sanctuary and how Delphi became the most famous shrine of the antique world. What terrible crime had he committed to be purified here?
Sacred Way: The votive offerings, lush memorials and the countless treasures that powerful cities and rulers of proverbial wealth left behind them will haunt your imagination as you stroll along the Sacred way. Feel free to imagine yourself as someone who takes the way that leads to the famous Temple of Apollo in the quest of his destiny. 
Temple of Apollo: The Temple of Apollo will cast a spell on you with its mysterious legends. Was Apollo's Oracle the Google of the ancient world? Who was Pythia, the famous priestess of the god? Let the site give you the answers you're seeking for as you take in the mesmerizing view of the mountainous landscape.
Important

information
Know before you
book
This is a virtual tour for Delphi that you can take from the comfort of your home and feel like you were there

No live guide or meeting point required

You will receive an email with instructions on how to access your tour via a link. Check your spam folder as well

No special equipment is needed (i.e. special glasses). However, earphones or headphones are highly recommended to enjoy the experience.

This product can be accessed from any web browser and requires internet connection. The tour is available only online. The virtual tour doesn't require a visit to the site
Cancellation Policy: This product cannot be refunded once activated.