Cairo City Tour: City of Cities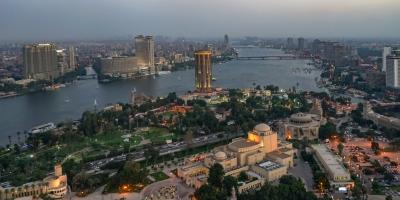 Self-guided audio tour

Follow the story at your own pace

English

For both audio and stories included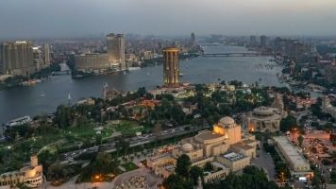 Cairo City Tour: City of Cities
Add to cart
Overview
43

stories

0.00km

distance

12

stops
There is nothing modest about Cairo. The largest city in the Arab world and the largest urban centre in Africa, a vast metropolis of more than 21 million people, Cairo is a window to the heart of real Egypt and a world-class destination whose history and beauty will leave you breathless.
Waltz in the city of Cairo with a self-guided audio tour on your phone designed by an accredited expert. Listen to fascinating stories, based on an award-winning storytelling concept, and gain great insights into the most iconic landmarks of Cairo. Start your tour from the city's Round Tower and continue to meet the Abu Serga, get acquainted with the Hanging Church, and be fascinated by The Mosque of Amr ibn al-As.
This is an unmissable opportunity to experience at your own pace the city tour of Cairo with a captivating audio tour on your phone.
* * Ticket/entrance fee to any museum, archaeological site, or church is not included.
Preview
Audio Preview
The child of the Nile
At the time of the great Pharaohs, Cairo did not exist. The ancient capital of Memphis was too close to the south, and there was no reason for the Egyptians to establish another city here. However, things changed when a group of prisoners from the Mesopotamian city of Babylon rose in revolt. They needed a safe place to defend themselves, so they chose an elevation on the east bank of the Nile and called it Babylon after their birthplace (another theory claims that the name is a corruption of the old Egyptian word "Per-hapi-en-on" which means Estate of the Nile God at On). The selection proved advantageous, and subsequent rulers of Egypt (the Persians and the Romans) decided to garrison their troops here. The fort stood at the point where the river Nile changed from the single stream that flowed through Upper Egypt into the countless channels and canals that form the magnificent Delta and lead to the sea.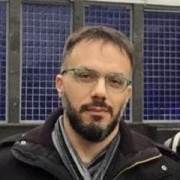 A grumpy man with a PhD. He is fascinated by words; when he sees them forming beautiful sentences he feels like an apprentice wizard who just produced fancy potions out of cauldrons full of frog legs and tears of bats. In his spare time he roams about town or watches anything produced and narrated by Sir David Attenborough, an inexhaustible source of similes. In Canada, he learned to love the cold, but he is much happier working in Athens.
Important

information
Know before you
book
Please consider that admission fees for any museums, archaeological sites, or churches are not included.

This is a downloadable self-guided audio tour for your smartphone, accessible through our app. No live guide will accompany you. No VR / AR is included

No live guide or meeting point provided.

After booking, you will receive an email with further instructions on how to access and download your audio tour. Check your spam folder as well

Book per device to be used, not per participant

An Android

(version 5.0 and later)

or iOS smartphone is required.

The audio tour is not compatible with Windows Phones, iPhone 5/5C or older, iPod Touch 5th generation or older, iPad 4th generation or older, iPad Mini 1st generation

You will need storage space on your phone (100-150 MB)

[IF COMBOS WITH MULTIPLE TOURS THEN 200-300MB]

This is a city tour therefore it is wheelchair accessible, please note that some points of interest might not be wheelchair accessible.
Know before you
go
Mobile signal may be weak at the site(s). Download your audio tour on your smartphone prior to your visit to fully enjoy it.
After booking, you will receive an email with further instructions on how to access and download your audio tour. Please check your email spam folder as well.
Ensure that your smartphone is fully charged and that you bring your earphones.
Mobile signal may be weak at the site(s). Download your audio tour on your smartphone prior to your visit to fully enjoy it.

After booking, you will receive an email with further instructions on how to access and download your audio tour. Please check your email spam folder as well

Ensure that your smartphone is fully charged & that you bring your earphones
Please wear sunscreen and a hat during the hot summer months 

Visitors are advised to wear comfortable shoes