Tzoumerka: The Pristine Villages
Greece,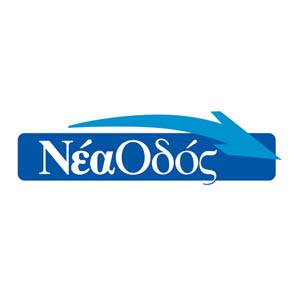 Nea Odos
Description
A road-trip audio tour at Tzoumerka: a string of 65 villages nested like eagles among the thick forests and the ancient rivers of the Athamanika mountain range, whose craggy slopes and peaks soar towards the sky. It is a breathtaking reminder that in this corner of Greece it is still possible to experience a wild, primordial beauty, unsullied by mass tourism.
Highlights
1. The ancient lake

Back in the day, this land was ruled by a lake full of life. Things changed when humans arrived and altered the landscape, but the lake remains a landmark of Ioannina.

2. Village of silver

An eagle's nest on the rocky mountains of Epirus gives birth to famous handicrafts, much wealth, and a world famous jewelry company.

3. A land of bandits

Petrouvouni (rocky mountain) is situated above the river Arachthos; the formidable Tzoumerka mountains spread all around, ushering the visitor into a mountainous world where bravery and liberty reigned supreme.
Featured stories
An ancient refuge

The ancient lake

Lake Pamvotis has been around for millions of years and is one of the oldest lakes in the world (second-oldest in Europe). It remained hospitable during the Ice Age and many animals from northern Europe sought shelter here. Today the lake is a sensitive ecosystem and a designated site of the NATURA 2000 network. It is home to 170 species of birds (including the extremely rare ferruginous duck), 9 species of amphibians (such as the northern crested newt and the yellow-bellied toad), 24 species of reptiles, two species of tortoises (the European pond turtle and Hermann's tortoise). The fish population includes both native and imported species; notable among them are the eel, the Albanian barbel, and tsima (Pelasgus epiroticus), a species of freshwater minnow that is critically endangered.

White gold

Village of silver

Silversmithing is a very old art that flourished since the Byzantine period and did not disappear when the Ottoman Turks conquered Epirus. Silver came from the region of Mademochoria in Chalkidiki or from abroad (Odessa, Italy) or from recycling old silver objects. Gord was rarely used and was not really distinguished from silver; the former was known as yellow gold, the latter as white gold. No matter what he called it, silver was a precious material for silversmiths. He usually worked sitting on the floor of his shop, but he always spread a rough blanket beneath him to avoid losing any fine chips between the floorboards.

The klephts

A land of bandits

The klephts were mountaineer pastoralists, debtors, fugitives, adventurers, or misfits who pursued a life of lawlessness and brigandage in an effort to survive. Their presence was the result of a harsh terrain and an environment of insecurity in regards to their life and property. They valued arms and thrived on violence, whether directed against the Ottoman authorities or their compatriots. The prosperous and populous mountain communities provided them with recruits and the means of sustenance. The popular imagination celebrated their exploits in folk songs and viewed them as a symbol of defiance against oppression by the established authorities.
Nea Odos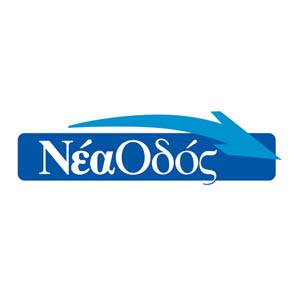 Nea Odos has undertaken the study, planning, construction, operation, administration and maintenance of the "Ionian Road" project. A breathtaking project covering a total length of 380klm.
Why take a self-guided tour?
This is a self-guided tour based on the award-winning storytelling concept developed by Clio Muse and the fascinating narratives prepared by our handpicked destination experts.
You can enjoy each multilingual tour by using your smartphone or tablet at your own pace even if you are offline. The interactive map on your screen will guide you step-by-step as you explore all points of interest along your route. Each stop comes with a selection of our signature stories allowing you to tailor the tour experience to your personal interests and schedule.
After downloading Clio Muse app, you can access this tour and activate it any moment you wish and also repeat it any time. To best enjoy our multimedia self-guided tour (comprising maps, video, audio and text) we recommend the use of headphones.