Description
The testimonies of ancient authors and European travelers, as well as the archaeological finds and traditions, reveal that Chios is the birthplace of Homer. The tour is composed of 2 parts. The first part focuses on the city of Chios and the second one on the mainland. You can take the tour in parts, according to your time and search for Homer
North Aegean Region - Regional Unit of Chios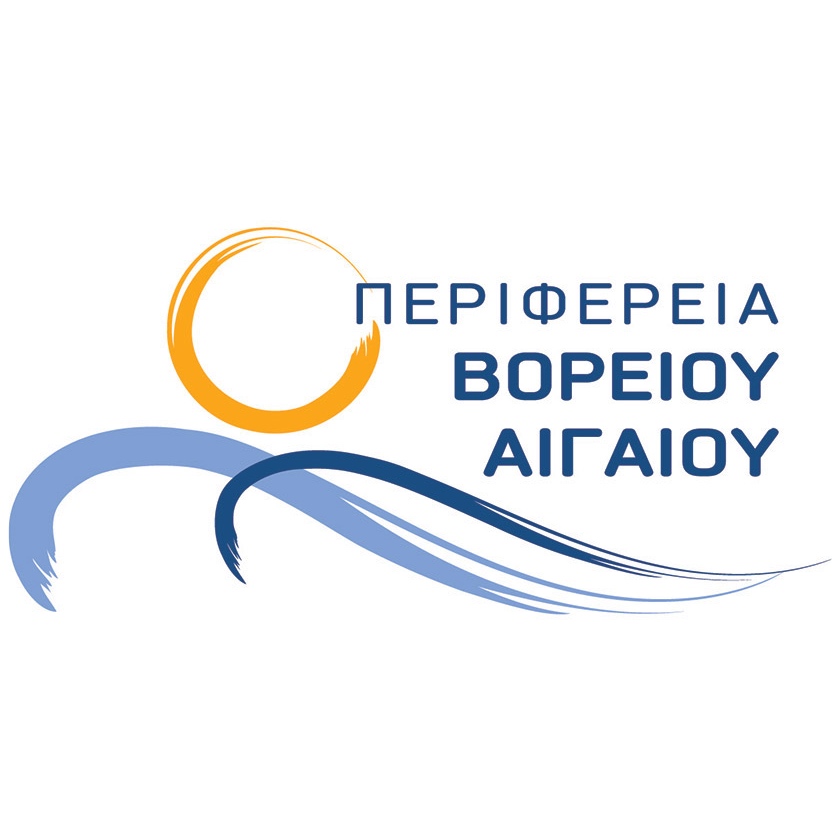 The Regional Unit of Chios, including Chios, Psara, Oinousses, is one of the units of the Region of North Aegean and aims to highlight the rich and multicultural history of these islands.
Contributors and Bibliography
Contributors
Babble Graphic Design
Clio Muse
The objects exhibited in museums and archeological sites are under the responsibility of the Ephorate of Antiquities of Chios. The rights of the photos belong to the Ministry of Culture and Sports- Fund of Archaeological Proceeds based on Law 3028/2002.
The rights of the depicted objects from Koraes Library belong to the "Koraes" Central Public Library of Chios, Ministry of Education, Research and Religious Affairs.
Bibliography
Ζαχαρού – Λουτράρη Αθηνά, 2005. Όμηρος Χίος αοιδός. Η Χίος διεκδικεί και τιμά τον Όμηρο ανά τους αιώνες. Χίος: Άλφα Πι
Ζαχαρού – Λουτράρη Α., Πέννα Β., Μανδάλα Τ., 1988. Τα μνημεία της Χίου. Χίος: Ιστορία και Τέχνη. Χίος: Νομαρχία Χίου & Σύλλογος Φίλων του Αρχαιολογικού Μουσείου Χίου.
Ζαχαρού – Λουτράρη Αθηνά, 2017. Κωνσταντίνος Ν. Κανελλάκης (1840 – 1916). Ο αυτοδίδακτος λόγιος της Χίου και η πολύπλευρη προσφορά του στο χιακό πολιτισμό. Τόμος Α': Βιογραφικά – Αλληλογραφία. Χίος: Άλφα Πι.
Μερούσης Νίκος, 2012. Στον παράδεισο του Αρχιπελάγους. Η Χίος μέσα από το βλέμμα των περιηγητών (1420 – 1820). Χίος: Άλφα Πι
Σπανός Γρηγόρης, 2007. Ο Αριούσιος οίνος. Το κρασί της Χίου. Χίος: Αριούσιος Α.Ε.
Ψυχάρης Γιάννης, 1988. Το ταξίδι μου. Αθήνα: Νεφέλη
Details
Address
City of Chios area
Finishing point
Kato Phana area
Areas
The port of Chios
The 'Adamantios Korais' Public Library
Archaeological Museum of Chios
Byzantine Museum of Chios
Xylas Pedestrian
Homerion Cultural Center
Daskalopetra
The tomb of Psycharis
Aipos-Flori
Pityos
Volissos
Emporio
Kato Phana
Recommended visiting hours
Additional admission
There is a ticket for the museums
Directions to Starting Point
The main port of the island
Why take a self-guided tour?
This is a self-guided tour based on the award-winning storytelling concept developed by Clio Muse and the fascinating narratives prepared by our handpicked destination experts.
You can enjoy each multilingual tour by using your smartphone or tablet at your own pace even if you are offline. The interactive map on your screen will guide you step-by-step as you explore all points of interest along your route. Each stop comes with a selection of our signature stories allowing you to tailor the tour experience to your personal interests and schedule.
After downloading Clio Muse app, you can access this tour and activate it any moment you wish and also repeat it any time. To best enjoy our multimedia self-guided tour (comprising maps, video, audio and text) we recommend the use of headphones.