Description
Nous sommes Laure et Sophie, deux françaises vivant à en Grèce. Nous recevons régulièrement la visite de nos amis et de notre famille et les emmenons souvent a Hydra car cette île est facilement accessible depuis Athènes. Hydra est une île magnifique et pleine de charme. Elle fait incontestablement partie de nos îles grecques préférées. Nous avons donc eu envie de vous faire partager notre expérience.
La visite commence sur le port d'Hydra, le joyau de l'île. Nous vous parlerons de son histoire, car Hydra a joué un role déterminant au moment de la guerre d'indépendance. Puis nous vous emmènerons flâner dans les ruelles de la ville et partagerons avec vous nos addresses préférées pour se restaurer ou acheter quelques souvenirs. Ensuite, nous monterons admirer l'un des plus beaux points de vue de l'île (preparez vos appareils photos). Puis, nous nous éloignerons du port et prendrons la direction de Kamini, un village calme et pittoresque. En route, nous vous conseillerons quelques arrêts-baignade. A Kamini, nous vous révèlerons un secret bien gardé : comment se rendre a la maison de Leonard Cohen ! Nous vous donnerons aussi quelques adresses hors des sentiers battus. Enfin, nous terminerons notre visite à Hydra par une jolie promenade en bord de mer qui nous mènera jusqu'à la plage de Mandraki.
Pour vous accompagner, l'application de ClioMuse (disponible iOS ou Android) fait office d'audioguide et est complétée par une carte détaillée ainsi que par des illustrations (vidéos et images). Nous serons donc (virtuellement) à vos côtés pour votre visite d'Hydra.
Vivre Athènes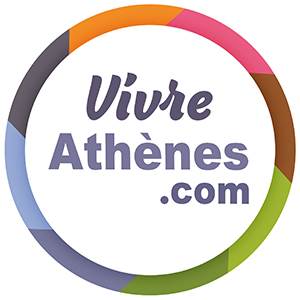 Nous sommes deux françaises vivant à Athènes. Nous avons créé le site VivreAthènes.com afin de faire partager Athènes et la Grèce telles que nous les aimons. Nous recommandons bonnes adresses, conseils pratiques, idées de sorties et de visites.
Why take a self-guided tour?
This is a self-guided tour based on the award-winning storytelling concept developed by Clio Muse and the fascinating narratives prepared by our handpicked destination experts.
You can enjoy each multilingual tour by using your smartphone or tablet at your own pace even if you are offline. The interactive map on your screen will guide you step-by-step as you explore all points of interest along your route. Each stop comes with a selection of our signature stories allowing you to tailor the tour experience to your personal interests and schedule.
After downloading Clio Muse app, you can access this tour and activate it any moment you wish and also repeat it any time. To best enjoy our multimedia self-guided tour (comprising maps, video, audio and text) we recommend the use of headphones.