Hydra, l'île bohème
Self-guided audio tour

Follow the story at your own pace

Français

For both audio and stories included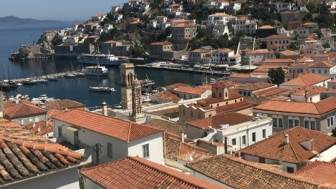 Hydra, l'île bohème
Add to cart
Overview
1h 50min

33

stories

6km

distance

8

stops
Nous sommes Laure et Sophie, deux françaises vivant à en Grèce. Nous recevons régulièrement la visite de nos amis et de notre famille et les emmenons souvent a Hydra car cette île est facilement accessible depuis Athènes. Hydra est une île magnifique et pleine de charme. Elle fait incontestablement partie de nos îles grecques préférées. Nous avons donc eu envie de vous faire partager notre expérience.
La visite commence sur le port d'Hydra, le joyau de l'île. Nous vous parlerons de son histoire, car Hydra a joué un role déterminant au moment de la guerre d'indépendance. Puis nous vous emmènerons flâner dans les ruelles de la ville et partagerons avec vous nos addresses préférées pour se restaurer ou acheter quelques souvenirs. Ensuite, nous monterons admirer l'un des plus beaux points de vue de l'île (preparez vos appareils photos). Puis, nous nous éloignerons du port et prendrons la direction de Kamini, un village calme et pittoresque. En route, nous vous conseillerons quelques arrêts-baignade. A Kamini, nous vous révèlerons un secret bien gardé : comment se rendre a la maison de Leonard Cohen ! Nous vous donnerons aussi quelques adresses hors des sentiers battus. Enfin, nous terminerons notre visite à Hydra par une jolie promenade en bord de mer qui nous mènera jusqu'à la plage de Mandraki.
Pour vous accompagner, l'application de ClioMuse (disponible iOS ou Android) fait office d'audioguide et est complétée par une carte détaillée ainsi que par des illustrations (vidéos et images). Nous serons donc (virtuellement) à vos côtés pour votre visite d'Hydra.
Audio Preview
Hydra, l'île des pirates
Regardez la vue face à vous. C'est difficile à croire aujourd'hui mais pourtant l'île d'Hydra a été délaissée pendant très longtemps. Elle était totalement déserte et servait seulement d'escale aux pirates. Puis au 15ème siècle, des Albanais orthodoxes fuyant les persécutions ottomanes viennent s'y installer. L'île est alors aride, rocailleuse et infertile. Les premiers habitants d'Hydra se tournent donc naturellement vers la mer. Car comme vous pouvez le voir en jetant un simple coup d'œil autour de vous, la mer a un rôle prépondérant à Hydra.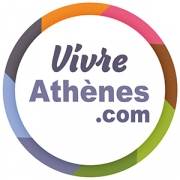 We are two French women living in Athens who decided to create a website VivreAthènes.com, which would allow us to share the authentic version of Greece and Athens that we love. We put this tour together as a way to experience the city.
Inclusions

and

Exclusions
Mandatory items
Charged smartphone
Headphones
The
location
Important

information
Know before you
book
Know before you
go
Mobile signal may be weak at the site(s). Download your audio tour on your smartphone prior to your visit to fully enjoy it.
After booking, you will receive an email with further instructions on how to access and download your audio tour. Please check your email spam folder as well.
Ensure that your smartphone is fully charged and that you bring your earphones.