Boeotia | Taken from the myth
Description
Travellers will pass by the places where Hercules and Oedipus were born, where Rhea deceived Cronos and the faithful took an oath of silence; and where the Graces (Charites) bathed Aphrodite in the holy springs, and believers worshiped the deities Kabiros, Pais and Kabiria Demeter.
Nea Odos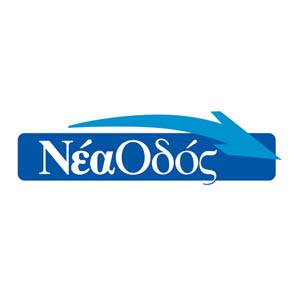 Nea Odos has undertaken the study, planning, construction, operation, administration and maintenance of the "Ionian Road" project. A breathtaking project covering a total length of 380klm.
Contributors and Bibliography
Contributors
Nea Odos
Diazoma
Clio Muse
Research – Authorship: Evy Papadopoulou
Details
Address
Ancient Tanagra is located on Grimada Hill in a distance of 5km south of Schimatari
Finishing point
Monastery of Osios Loukas the Steiriotis
Areas
Ancient Tanagra
The Folklore Museum of Tanagra
Archaeological Museum of Schimatari
Thebes (entrance to the city)
Archaeological Museum of Thebes
Kavirio
The Valley of the Muses
Ancient Aliartos
Orchomenos
The Shrine of Holy Mary of Skripous
The Orchomenos ancient theatre
The vaulted tomb of Minyas
The lion of Chaeronea
Acropolis of Panopea
The castle of Livadia
Temple of Zeus Basileus
Monastery of Osios Loukas the Steiriotis
Recommended visiting hours
24/7 (better before sunset)
Additional admission
Ticket for the archeaological sites and museums is not included.
Why take a self-guided tour?
This is a self-guided tour based on the award-winning storytelling concept developed by Clio Muse and the fascinating narratives prepared by our handpicked destination experts.
You can enjoy each multilingual tour by using your smartphone or tablet at your own pace even if you are offline. The interactive map on your screen will guide you step-by-step as you explore all points of interest along your route. Each stop comes with a selection of our signature stories allowing you to tailor the tour experience to your personal interests and schedule.
After downloading Clio Muse app, you can access this tour and activate it any moment you wish and also repeat it any time. To best enjoy our multimedia self-guided tour (comprising maps, video, audio and text) we recommend the use of headphones.