Where Macedonia meets Thessaly
Description
Monasteries, a byzantine castle, and an unknown but highly important ancient city are the core of this tour that passes through locations that reflect the glorious past of that area and the history of common people and the monuments.
Kentriki Odos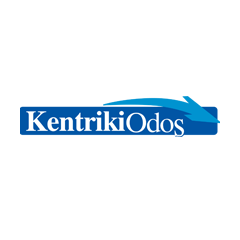 Odos Kentrikis Ellados or Kentriki Odos is the Concession Company which has undertaken the study, design, construction, operation, exploitation and maintenance of "Aftokinitodromos Kentrikis Ellados S.A. – E65" Concession Project.
Contributors and Bibliography
Details
Address
You can access on the slopes of the mountain by car.
Finishing point
The church is located in Samarina village (Grevena regional unit).
Areas
Olympos mountain
Byzantine castle of Servia
Monastery of Saint Nikanoras
Church of Saint Nikolaos Perivoliou
Kastri (Grevena area)
Panagia of Samarina
Recommended visiting hours
24/7 (better before sunset)
Why take a self-guided tour?
This is a self-guided tour based on the award-winning storytelling concept developed by Clio Muse and the fascinating narratives prepared by our handpicked destination experts.
You can enjoy each multilingual tour by using your smartphone or tablet at your own pace even if you are offline. The interactive map on your screen will guide you step-by-step as you explore all points of interest along your route. Each stop comes with a selection of our signature stories allowing you to tailor the tour experience to your personal interests and schedule.
After downloading Clio Muse app, you can access this tour and activate it any moment you wish and also repeat it any time. To best enjoy our multimedia self-guided tour (comprising maps, video, audio and text) we recommend the use of headphones.