Lublin. Along Lubartowska Street. Jewish History Tour
Self-guided audio tour

Follow the story at your own pace

English, Deutsch, Español, Français, Italiano, Polski

For both audio and stories included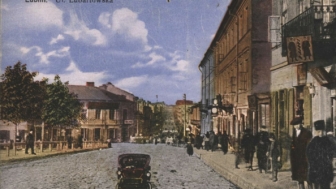 Lublin. Along Lubartowska Street. Jewish History Tour
Overview
2h 30min

20

stories

11.26km

distance

20

stops
The road towards Lubartów, Lubartowska Street, became a new centre of Jewish life in Lublin in the 19th century. Almost every house on this street has a story to tell.During the walk, we will visit the Yeshiva of the Sages of Lublin, the Jewish hospital and the I.l. Perec People's House. We will see the tenement house where the writers Anna Langfus and Róża Fiszman grew up, and we will hear the history of the Jewish housing cooperative "Spółdom" which united Zionists, folkists, and socialists in a common activity. We will visit the yard where the umbrella maker Nuchym Szyc had his workshop. We will find the seven-branched lamp shining in the window of the Lublin Jews' Memorial Chamber in the former synagogue of the Chevra Nosim brotherhood.Modern-day Lubartowska Street comprises two historical streets: former Nowa Street, connecting the Krakow Gate with Kowalska Street, and the Lubartów Road, running from Kowalska Street towards the town of Lubartów. The streets were linked under one name only in the early 1990s. The numbering of houses on Lubartowska Street has changed many times, which is why in addition to the current numbers, those used before WWII are also given in brackets.
Audio Preview
Ghetto Victims Square
Exiting Kowalska Street and crossing Lubartowska Street, we reach Ghetto Victims Square (Plac Ofiar Getta), where the Monument to the Memory of the Ghetto Victims was unveiled in 1962. The monument is in the symbolic shape of a matzevah and bears a quote from "The Song of the Murdered Jewish People" by Yitzchak Katzenelson (1886-1944): "I am searching for my dead in every hill of ash". Due to ongoing construction works in the square, the monument has been temporarily moved to Niecała Street. The monument is located close to the house at 3 Niecała Street, where the Jewish Humanities Gimnazjum and the Tarbut School were located before WWII, as well as one of the postwar shelters that helped Holocaust survivors begin life anew. The place comprised a night shelter, a school, a preschool and a day care centre. A sukkah, or a booth for the holiday of Sukkot, with removable roofing, can be seen at the nearby house at number 6.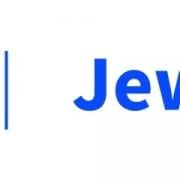 Jewish History Tours is using digitized heritage collections to create a network of self-guided audio tours in Jewish locations across Europe.
Inclusions

and

Exclusions
Mandatory items
Charged smartphone
Headphones
The
location
Important

information
Know before you
go
Mobile signal may be weak at the site(s). Download your audio tour on your smartphone prior to your visit to fully enjoy it.
Ensure that your smartphone is fully charged and that you bring your earphones.