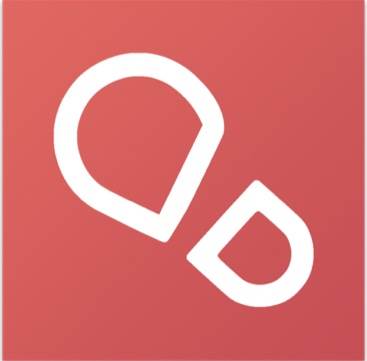 Clio Muse
Description
The Legends of the Marathon Tour is an unconventional self-guided audio tour inspired by the legendary tales and achievements of  Athenian hoplites. Discover credible and original stories written by top local professionals after extended research. Take your tour now and enjoy it instantly on your smartphone device.
An anti-war activist, a wealthy Greek businessman and philanthropist, and a water carrier whose fabled win at the first marathon race of modern times inspired a nation.
The tour begins at the starting line of the marathon race in Marathon. Most contemporary runners go through months of vigorous training before attempting to run the 42 kilometers that separate Marathon from Athens. But in 1896 Spyros Louis, an unknown water carrier from a suburb of Athens, won the marathon after a rudimentary preparation that included praying the whole night before the race. When he entered the stadium the crowd went wild with excitement. The princes entered the track to accompany him while King George enthusiastically waved his naval hat in salute. The unexpected triumph of a Greek runner created a sensation that lasted for years.
The marathon is the brainchild of the French intellectual Michel Bréal. This race did not exist in antiquity but he drew inspiration from the legend of Pheidippides, the runner who announced the Athenian victory in Marathon. Ancient Greeks were not overly fond of long races ("Nothing in excess" was a well-known inscription at the temple of Apollo in Delphi) and yet it seems there were numerous runners who completed amazing feats of endurance…and then collapsed.
The stories of The legends of the marathon span millennia. They include the captivating efforts of Grigoris Lambrakis, a well-respected politician deeply involved in the anti-war movement of the 1960s, who attempted to walk from Marathon to Athens in the service of world nuclear disarmament only to be arrested and manhandled by the police. They shed light on the generous and charitable contributions of Georgios Averoff, a wealthy expatriate Greek from Alexandria, Egypt, who financed the reconstruction of the Panathenaic Stadium in Pentelic marble, the stone used for the Parthenon. And, of course, we cannot fail to mention the elephant in the room, the giant green glass Runner which announces to all marathon runners that the end of the race is near.
Highlights
1. Louis' marathon

Born out of wild dreams and ignorance, the first marathon laid the foundations for a legacy of endurance and excellence that captivates the minds and hearts of runners and spectators.

2. Runners in armour

There was a lot of running in ancient Marathon. First, the Athenians hastened to meet the Persians, who then fled to their ships defeated. But did someone run back to Athens to bring the news of victory?

3. The green runner

Talk about dedication and exceeding expectations! The giant green glass runner near the finish line was designed to "run" for one month but thirty years later he is still at it!
Featured stories
Fasting and praying

Louis' marathon

Louis fasted and prayed all night in front of the holy images. At the appointed hou, 25 athletes stood at the start line; many more withdrew from the race, uncertain about their ability to participate. The marathon began promptly at 2 pm with the firing of a pistol. Bicycle riders and mounted army officers followed the runners, while doctors were stationed at regular intervals in case of an emergency. The European runners were ahead but near Pikermi they started to suffer the effects of the race and many quit. Louis was further behind but he still stopped at a tavern to have a glass of wine and get some information regarding his opponents, certain that he would eventually prevail.

Running with fire

Runners in armour

A few years after the supposed feat of Pheidippides, another long-distance runner was called upon to perform a similar act of physical prowess. After the defeat of the Persians at the battle of Plataea in 479 BCE, a local man called Euchidas ran from Plataea (a city located in central Greece) to Delphi to bring the sacred fire from the temple of Apollo. When he got there, he purified himself with water, crowned himself with laurel, and then raced back to Plataea, where he arrived just before sunset, having covered a distance of 113 miles (182 km) in 15 hours. He greeted his fellow citizens, gave them the fire, and then collapsed and died.

Lovers are hasty

The green runner

Hermes was the most miserable of the gods, as he complained to his mother. When all the immortals were still in bed, he had to sweep the dining-room, lay the table, and pour out the nectar. Along with the living, he had to take care of the dead as well, escorting their souls to the Underworld. But his greatest misery was his duties as Zeus's messenger. He was forced to run all day long to carry Zeus' messages to the many women he had fallen in love with in Greece and abroad. Hermes thought mortal slaves were better off than he was since they could always hope that they would be sold to a new master.
Clio Muse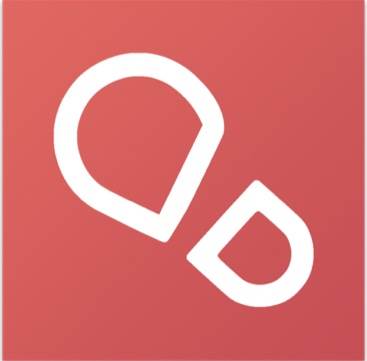 Our stories are zany and so is the team of creative writers, thinkers, doers & explorers behind them: a dedicated art conservator, who if left unattended will be found making stuff out of paper and fabric, a caring archaeologist with long Renaissance curls who loves art and baking & a passionate travel writer suffering from incurable wanderlust and a healthy obsession with Thomas Pynchon. To this, add a gifted graphic designer, who playfully experiments with designs, colors, hairstyles, and fashion transformations daily, and a world-class network of travel experts and accredited tour guides who share our crush for ingenuity and create distinctive tours and travel stories that bring the world closer to you!
Details
| | |
| --- | --- |
| Starting point | Athens marathon, the authentic start line |
| Finishing point | 1 Leof. Vasileos Konstantinou, Athina |
| Areas | Marathon, Panathenaic Stadium |
| Recommended visiting hours | 11.00a.m.-17.00p.m. |
Why take a self-guided tour?
This is a self-guided tour based on the award-winning storytelling concept developed by Clio Muse and the fascinating narratives prepared by our handpicked destination experts.
You can enjoy each multilingual tour by using your smartphone or tablet at your own pace even if you are offline. The interactive map on your screen will guide you step-by-step as you explore all points of interest along your route. Each stop comes with a selection of our signature stories allowing you to tailor the tour experience to your personal interests and schedule.
After downloading Clio Muse app, you can access this tour and activate it any moment you wish and also repeat it any time. To best enjoy our multimedia self-guided tour (comprising maps, video, audio and text) we recommend the use of headphones.