Fthiotida: A place of worship and battle
Description
If you stroll through the places where Leonidas forced back the Persians, and later where the Resistance acted similarly against the Germans, you can see antiquated churches standing behind waterfalls, medieval castles guarding the fairies of Ypati and ancient cities that reveals the secret of Hellen.
Nea Odos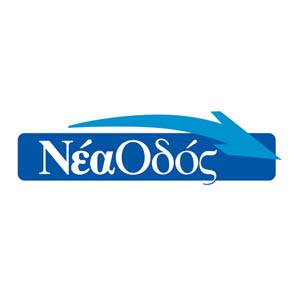 Nea Odos has undertaken the study, planning, construction, operation, administration and maintenance of the "Ionian Road" project. A breathtaking project covering a total length of 380klm.
Details
Address
Molos, Agios Konstantinos, 35008
Areas
Monastery of Sotiros
Thermopylae (the monument)
Thermopylae information center
Mendenitsa Castle
Sacred Convent of Damasta
Gorgopotamos
Monastery of Saint Vlassios
The castle of Lamia
The metropolitan church of Lamia
Ypati-Waterfall
The Church of Saint Sophia of Ypati
The Church of Saint Nicolas of Ypati
Byzantine Museum of Fthiotida
Ypati Castle
The plane tree forest of Sperchios
Acropolis of Ancient Melitaia
Recommended visiting hours
24/7 (better before sunset)
Additional admission
Ticket for the archaeological sites and museums is not included.
Why take a self-guided tour?
This is a self-guided tour based on the award-winning storytelling concept developed by Clio Muse and the fascinating narratives prepared by our handpicked destination experts.
You can enjoy each multilingual tour by using your smartphone or tablet at your own pace even if you are offline. The interactive map on your screen will guide you step-by-step as you explore all points of interest along your route. Each stop comes with a selection of our signature stories allowing you to tailor the tour experience to your personal interests and schedule.
After downloading Clio Muse app, you can access this tour and activate it any moment you wish and also repeat it any time. To best enjoy our multimedia self-guided tour (comprising maps, video, audio and text) we recommend the use of headphones.