A journey to revolutionary Nafplion
Description
Educational program for primary and secondary school students and for adults who want to tour Nafplion during the Revolution of 1821.
Peloponnesian Folklore Foundation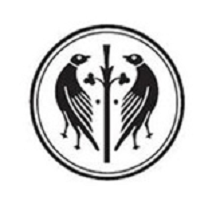 The "B.Papantoniou" Peloponnesian Folklore Foundation (PFF), was founded in 1974 by Ioanna Papantoniou in memory of her father. It is housed in the residence of B.Papantoniou, which was converted into a museum in 1981.
Contributors and Bibliography
Contributors
For "A journey to revolutionary Nafplion" collaborated
Kanellos Kanellopoulos, PFF researcher-curator
Lambrini Karakourti, N.G.A.S.M. curator
Maria Papadopoulou, PFF editor-curator
Kassiani Plati, PFF museum educator
Angeliki Roumelioti, PFF curator
Photographs
Thaleia Kimpari, N.G.A.S.M.
Dimitris Michalakis, PFF
Stavros Psiroukis, N.G.A.S.M.
Costas Vergas, PFF
Translation
National Gallery – Alexandros Soutsos Museum
Peloponnesian Folklore Foundation
Clio Muse Tours – Leonidas Argyros
Narration
Antonis Vlavogelakis (Greek)
Lawrence Maximilian (English)
Production
Clio Muse
Engraving on the background of the application
Anton Schranz the Younger (1901-1865), "Nafplion", view of Nafplion by the bog area, c. 1820
Why take a self-guided tour?
This is a self-guided tour based on the award-winning storytelling concept developed by Clio Muse and the fascinating narratives prepared by our handpicked destination experts.
You can enjoy each multilingual tour by using your smartphone or tablet at your own pace even if you are offline. The interactive map on your screen will guide you step-by-step as you explore all points of interest along your route. Each stop comes with a selection of our signature stories allowing you to tailor the tour experience to your personal interests and schedule.
After downloading Clio Muse app, you can access this tour and activate it any moment you wish and also repeat it any time. To best enjoy our multimedia self-guided tour (comprising maps, video, audio and text) we recommend the use of headphones.