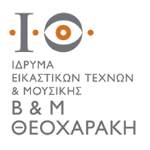 B. & M. Theocharakis Foundation for the Fine Arts and Music
Description
A free self-guided audio tour for the temporary exhibition "Scent of a Woman in Greek Painting" hosted by the B & M Theocharakis Foundation. The exhibition presents women's figure in Modern Greek Art through artworks of great Greek painters of the 19th and 20th century, that aims to engage the visitor in a conversation with the artistic creation of this period, to feature women and their unseen interior world, as well as to promote their position in the Greek society.
Highlights
1. Images of Women in Greek Modern Art

In the aftermath of the war and the aspirations of abstract art, the 1970s open with the return of representational painting and women represent a subject of predilection for all artists, older and younger ones.

2. Portraits of women scholars and actors

A prominent thematic unit of their artistic production and their purpose is clearly to highlight the role of women as creators.

3. The cosmos of women

The cosmos in both the narrow sense of the decorative, and the broad sense, of the character, the customs, the passions and the conditions of women's lives , has always fascinated artists.
Featured stories
Sotiris Sorogas

Images of Women in Greek Modern Art

Sotiris Sorogas (1936-) creates faint unmanaged images of his loved ones with bliss, that seem to emerge from old photographs or from the depths of a nostalgic memory.

Laskaridou , Flora-Karavia

Portraits of women scholars and actors

Sophia Laskaridou (1882-1965) and Thalia Flora-Karavia (1871-1960) are examples of Greek artists who crafted wonderful portraits in which expression and original use of colours reinforce each other.

Jewelry and social class

The cosmos of women

Attires, costumes and jewels, which have traditionally been more elaborate for women, was bound to attract artists, especially visual artists.Yet,all these did not arouse the artists' interest solely on account of their beauty. They were not depicted just for the sake of pleasure or the joys of gazing. Their use and their pictorial representation often fulfilled an emblematic function since they denoted the social class, rank, position, wealth and the power that the depicted woman had, or wished to show. In Greek 19th century art, the code of attire, reflected the flexibility of a still-evolving society.
B. & M. Theocharakis Foundation for the Fine Arts and Music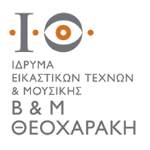 The B&M Theoharakis Foundation has as its basic interest the fine arts and music in Greece and worldwide, by focusing on the emergence and evolution of the modern in the 20th and 21st century.
Details
| | |
| --- | --- |
| Address | Vas. Sofias 9 & Merlin 1, Str. |
| Starting point | B. & M. Theoocharakis Foundation for the Fine Arts and Music |
| Recommended visiting hours | 10.00-18.00 |
Why take a self-guided tour?
This is a self-guided tour based on the award-winning storytelling concept developed by Clio Muse and the fascinating narratives prepared by our handpicked destination experts.
You can enjoy each multilingual tour by using your smartphone or tablet at your own pace even if you are offline. The interactive map on your screen will guide you step-by-step as you explore all points of interest along your route. Each stop comes with a selection of our signature stories allowing you to tailor the tour experience to your personal interests and schedule.
After downloading Clio Muse app, you can access this tour and activate it any moment you wish and also repeat it any time. To best enjoy our multimedia self-guided tour (comprising maps, video, audio and text) we recommend the use of headphones.