Description
A free self-guided audio tour for the temporary exhibition "Scent of a Woman in Greek Painting" hosted by the B & M Theocharakis Foundation. The exhibition presents women's figure in Modern Greek Art through artworks of great Greek painters of the 19th and 20th century, that aims to engage the visitor in a conversation with the artistic creation of this period, to feature women and their unseen interior world, as well as to promote their position in the Greek society.
B. & M. Theocharakis Foundation for the Fine Arts and Music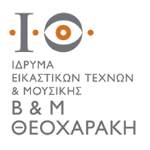 The B&M Theoharakis Foundation has as its basic interest the fine arts and music in Greece and worldwide, by focusing on the emergence and evolution of the modern in the 20th and 21st century.
Details
Address
Vas. Sofias 9 & Merlin 1, Str.
Starting point
B. & M. Theoocharakis Foundation for the Fine Arts and Music
Recommended visiting hours