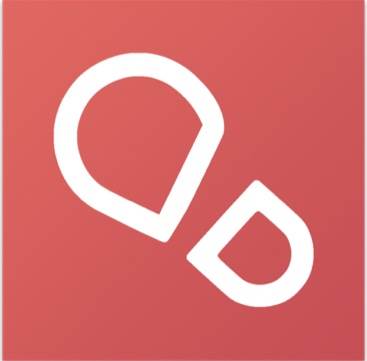 Clio Muse
Description
A charming self-guided audio tour for Athens' National Garden with credible & original stories written by top local professionals. Take your tour now & enjoy it instantly on your smartphone device.
A queen's garden is a tour that unwraps the story of the National Garden through the life of Amalia, the first queen of Greece! Discover the queen that adored palm trees, and explore the role of camellias, lettuces, a refrigerator, chattering parakeets, a city without chocolate, and an unusual throne. Suitable for children 6-15 years old.
The National Garden seems like a jungle and comes fully equipped with everything that a child would want for an unforgettable afternoon in the countryside. A countryside conveniently located in downtown Athens, within walking distance of every important point of interest and all major hotels. After a day touring the classical monuments and the Acropolis, the Garden offers you the opportunity to sit back and relax in the cool shade of trees that are almost 200 years old. It should be noted, too, that the average temperature here is 3-5 degrees cooler than the surrounding urban area, so it is perfect in the summertime.
Τhis tour will introduce the children to the amazing story of the Garden's creation from bare rocks and arid soil to the botanical masterpiece it is today. As you casually follow the winding paths, you will come across tall cypresses and smelly trees of heaven, monk parakeets, feral goats, and elegant peacocks. You will read stories about King Otto and Queen Amalia, who walked the garden hand in hand in the afternoon, as soon as they woke up from their nap. Their favorite pastime was to count one by one all 7000 trees but night always arrived too soon and put an end to their game. And you will discover ancient ruins, preserved in amazing condition and discovered during the garden's creation. Amalia fell in love with them and used them to host dinner parties and festivities.
Highlights
Highlights of this tour include the arbour used by Otto and Amalia as a resting spot during their walks in the garden, where they could enjoy a cup of hot chocolate; the palace refrigerator that was as big as a house; and the two round cages personally selected by Amalia as part of her efforts to create a zoological collection.
1. A royal palm forest

What's the purpose of a peculiar throne with an "incredible" view and a unique rock?

2. Animals in cages and free

What's the purpose of a peculiar throne with an "incredible" view and a unique rock?
Featured stories
Palm tree Queen?

A royal palm forest

It is said that Queen Amalia wished to remain known in history as the "Queen of Palm Trees" rather than the "Queen of the Athenians." She seems to have been fonder of palm trees than the residents of Athens. Her passion for those trees could only compare to her love for King Otto. She actually demanded that a gigantic palm tree should be planted outside Otto's window. Why? Because she wanted to be able to look simultaneously at her beloved husband and her favorite palm tree as soon as she woke up.

Fool me once…fool me twice…

The rare flowers and the exotic plants were so impressive that some Athenians stole them and replanted them in their own yards. This obviously infuriated Amalia who ordered that a tall fence be erected around the Garden.

What would you like for a pet?

Animals in cages and free

Most people prefer a dog, a cat, or a fish as a pet. Amalia was different. An ostrich and an antelope are said to have roamed freely in her favorite Garden.
Clio Muse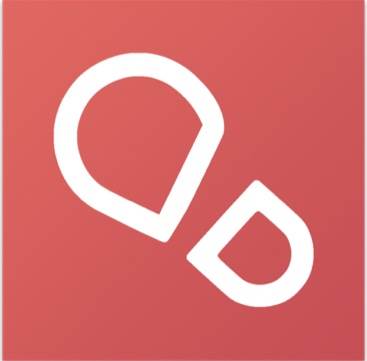 Our stories are zany and so is the team of creative writers, thinkers, doers & explorers behind them: a dedicated art conservator, who if left unattended will be found making stuff out of paper and fabric, a caring archaeologist with long Renaissance curls who loves art and baking & a passionate travel writer suffering from incurable wanderlust and a healthy obsession with Thomas Pynchon. To this, add a gifted graphic designer, who playfully experiments with designs, colors, hairstyles, and fashion transformations daily, and a world-class network of travel experts and accredited tour guides who share our crush for ingenuity and create distinctive tours and travel stories that bring the world closer to you!
Details
| | |
| --- | --- |
| Address | National Garden Athens |
| Starting point | Amalias 1, Athina 105 57 (Metro Station Syntagma, exit towards Ethnikos Kipos) |
| Finishing point | Amalias 1, Athina 105 57 |
| Opening hours | Daily from sunrise to sunset |
Why take a self-guided tour?
This is a self-guided tour based on the award-winning storytelling concept developed by Clio Muse and the fascinating narratives prepared by our handpicked destination experts.
You can enjoy each multilingual tour by using your smartphone or tablet at your own pace even if you are offline. The interactive map on your screen will guide you step-by-step as you explore all points of interest along your route. Each stop comes with a selection of our signature stories allowing you to tailor the tour experience to your personal interests and schedule.
After downloading Clio Muse app, you can access this tour and activate it any moment you wish and also repeat it any time. To best enjoy our multimedia self-guided tour (comprising maps, video, audio and text) we recommend the use of headphones.