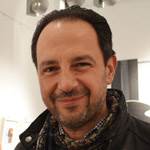 Alex Bolotas & ApArt Suite
Description
Get to know downtown Athens by walking on a path marked by 15 squares (platia), the open spaces that mark every local neighborhood of Athens and serve as meeting places for real Athenians. Start from ApArt Suite and move along the poshy, the trendy and the beaten, discovering landmarks, museums, architecture, art, food and shopping on your way.
Highlights
1. Syntagma Square

Syntagma = Constitution Back in September 1843, a big crowd of citizens supported by the Guard of Athens, forced King Otto to draft Greece's first Constitution. A preferred site of protests, ever since...

2. Avyssinias Square

The heart of the flea market beats here. A cocktail of permanent shops and visiting traders, all mixed under tin roofs and tents, create a sweet, nostalgic atmosphere.

3. Agion Anargyron Square - Iroon Square

Psyrri, one of Athens oldest neighborhoods, marked by the two squares who are practically next to each other.
Featured stories
The Flea Market

Avyssinias Square

All the area under Monastiraki Square, including Ifaistou and Ermou Str. and its vertical streets, used to be the Flea Market area.

I say used, because a big part of the vintage traders have been substituted by tourist retail shops or food and coffee venues.

Still, if you are a vintage hunter or an aficionado collector of some kind, you have a fair chance of getting a good deal here. Antique and vintage shops are open daily, but most street vendors come on Sundays. As in every flea market, "the early bird gets the worm".

Psyrri, a place with many faces

Agion Anargyron Square - Iroon Square

Psyrri was a residential area in the 18th - 19th century but became infamous in the late 19th century before turning into a center for small scale workshops producing all kind of accessories. Infamy followed suit once again in the 80's but the area was reborn again as the new IT place in the 90's. The overdose of night life sent people away at the end, yet in the past five years, Psyrri is finally reaching an equilibrium: Tourist attraction, interesting eateries and small bars, graphic streets and lots of open air seating is what makes it an interesting all-day destination.
Alex Bolotas & ApArt Suite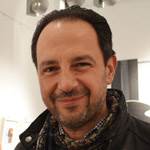 Alex Bolotas is the owner of ApArt Suite Athens. Born and bred in downtown Athens and a lover of culture and gastronomy.
Details
| | |
| --- | --- |
| Address | ApArt Suite |
| Starting point | 15-19 Praxitelous Str., Athens |
| Finishing point | 15-19 Praxitelous Str., Athens |
| Areas | Klafthmonos square, Athenian Trilogy, Panepistimiou street, Kolonaki, Syntagma, Metropolis Square, Monastiraki, Omonoia, Stadiou Street, Ermou Street |
Why take a self-guided tour?
This is a self-guided tour based on the award-winning storytelling concept developed by Clio Muse and the fascinating narratives prepared by our handpicked destination experts.
You can enjoy each multilingual tour by using your smartphone or tablet at your own pace even if you are offline. The interactive map on your screen will guide you step-by-step as you explore all points of interest along your route. Each stop comes with a selection of our signature stories allowing you to tailor the tour experience to your personal interests and schedule.
After downloading Clio Muse app, you can access this tour and activate it any moment you wish and also repeat it any time. To best enjoy our multimedia self-guided tour (comprising maps, video, audio and text) we recommend the use of headphones.