Neo-Gothic Athens tour: Medieval mystery
Description
A neo-gothic self-guided audio tour in Athens with credible mystery & original stories that will certainly amaze you! Take your tour now & enjoy it instantly on your smartphone device.
"Medieval mystery in Neo-Gothic Athens" offers an insider's look into a city most people do not know that it exists at all. Athens is famous for its classical monuments and the unsurpassed richness of its ancient past. But if you look closely, you will realize there is another Athens, mysterious, dark, and slightly spooky. The Europeans, who settled here in the 1830s, brought with them the architectural tradition of western Europe and erected churches, mansions, and private residences in a distinct Neo-gothic style, reminiscent of the bleak Scottish highlands or the dark forests of Central Europe.
This tour begins at the Ilisia Mansion, home to the Duchess of Placentia. She was strong-headed, persistent, and determined. She spent her fortune trying to help the Greeks of her adopted homeland, but she was never able to fully recover from the loss of her daughter. She kept her mummified body for ten years, before losing everything in a disastrous conflagration. The Anglican church is home to the hearts of British and American officers and soldiers, who fought in the Second World War in Greece. The memorial plaques on the walls create an aura of mysticism and reverential peace that contrasts sharply with the noise and life of the streets outside. will take you past the information available on traditional guides or information panels.
On the other side of downtown Athens, in Metaxourgeio, almost next to the ancient cemetery is the Neo-Romanesque church dedicated to Saint George, who killed the dragon and saved the daughter of the king. The Mavromihalis' Tower stands proudly with its pointed arches and battlements. It belonged to Ilias Mavromihalis, adjutant to King Otto and saviour of the Duchess of Placentia and her daughter Eliza, when the two women almost drowned in a river. Finally, the Patission Tower was built in 1914 by a merchant who had a profound interest in the study of coats of arms and insignia. As it lies half-abandoned, it has given rise to numerous stories of witches and spirits that inhabit its dark rooms.
Highlights
1. The Duchess Mansion at Ilisia

A beautiful, mysterious white residence stigmatized by the political and religious passions of an eccentric French-American lady and her grief over the loss of her only daughter.

2. The Anglican Church

Spirits of dead soldiers buried in its walls, surrounded by Old Testament themes depicted on its windows make this church an extraordinary point of Gothic mysticism in the center of Athens.

3. The Mavromihalis' Tower

It is an imposing and well preserved tower owned by a handsome Royal adjutant who died unexpectedly of cholera. The Duchess's of Placentia daughter, was in love with him, and died, broken hearted, by the same plague.
Featured stories
Excellent view and location

The Duchess Mansion at Ilisia

The mansion has two floors and a basement. At its corners rise two towers that contain the marble staircases. On the second floor you can walk in a seven-arched portico and enjoy an excellent view of Mount Lycabettus. There is a three-arched portico on the south side, from where you can admire Mount Hymettus. The Ilissos River was also visible from this side. On the north side of the mansion expands a well taken care of courtyard with a beautiful fountain.

The new capital

The Anglican Church

In 1821, the Greeks rose against the Turks that had conquered them in 1453 and had created the Ottoman Empire. With the help of England, France and Russia, the Greek Revolution was successful and the new Greek state started developing under the influence of romanticism. Foreigners, known as philhellenes (friends of Greece) settled in the capital. The Protestant and the Anglican community in Athens, most of them were British and Americans, decided to build the Anglican Church. With the help of the British Ambassador Edmund Lions, they gοt financial support from the British Government and built the church between 1838-1843.

A handsome and strong hero

The Mavromihalis' Tower

Ilias Katsakos Mavromihalis, was adjutant to King Otto who reigned in Greece from 1833 until 1862. Katsakos was famous for his beauty and his excellence in fighting. He was a canning fighter and had participated in the Greek Revolution since his early twenties.
Vivi Zografou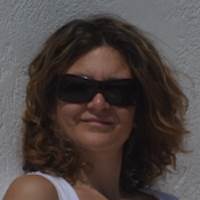 Vivi Zografou is a journalist, photographer and author of a traveler's guide entitled "Dark Attica".
Details
| | |
| --- | --- |
| Address | Leoforos Vasilissis Sofias 22, Athina |
| Starting point | Byzantine And Christian Museum |
| Finishing point | Thiras 54, Athina |
| Areas | Kolonaki, Metaxourgeio, Vathi, Amerikis |
Why take a self-guided tour?
This is a self-guided tour based on the award-winning storytelling concept developed by Clio Muse and the fascinating narratives prepared by our handpicked destination experts.
You can enjoy each multilingual tour by using your smartphone or tablet at your own pace even if you are offline. The interactive map on your screen will guide you step-by-step as you explore all points of interest along your route. Each stop comes with a selection of our signature stories allowing you to tailor the tour experience to your personal interests and schedule.
After downloading Clio Muse app, you can access this tour and activate it any moment you wish and also repeat it any time. To best enjoy our multimedia self-guided tour (comprising maps, video, audio and text) we recommend the use of headphones.