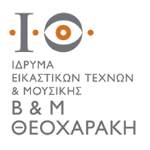 B. & M. Theocharakis Foundation for the Fine Arts and Music
Description
Maria Callas: The Myth Lives on Tour is a fascinating indoor self-guided audio walking tour in B. & M. Theocharakis Foundation exhibition about famous Greek soprano Maria Callas. Take your tour now and enjoy it instantly on your smartphone device.
The exhibition is a tribute to the most famous Greek woman of the modern era, who left us forty years ago prior to her time, the B&M Theocharakis Foundation presents a unique exhibition with more than two hundred personal belongings of Maria Callas, theater costumes, dresses, furniture, jewellery, letters from relatives, friends, artists, and more.
Highlights
1. Callas' first autograph

This photo of the 15 year-old Callas has been dedicated to her first teacher in Greece, Maria Trivella.

2. Pair of earrings with matching necklace

It was worn by Callas in various photographs taken on Tragonissi, the private island of Greek ship-owner Perry Embiricos –in the Petalioi Islands complex– where she stayed in the summer of 1970.

3. Oil portrait of Callas by Vandini

This painting was the first portrait –of the 7–8 Callas owned– to hang in her Milan home, and it hung in all her subsequent homes as well. The artist may have consulted the accompanying artistic photograph of her.
Featured stories
«Tο my darling teacher..»

Callas' first autograph

«Το my darling teacher to whom I owe everything». This particular autograph has been widely published in very many of Callas' biographies and albums, since it is the first written testimony of her as a youngster and demonstrates the certitude of the success in the career she was determined to pursue, as it was rather unusual for a young pupil to sign autographs.

Onassis' Gift

Pair of earrings with matching necklace

Pasolini visited Callas for a few days during her stay. So did

Aristotle Onassis for a few hours on August 15, the day she celebrated her name day.  On that day, Onassis flew to Tragonissi in his helicopter to wish her happiness and give

her a pair of antique earrings. A photographer commemorated that exact moment, and  the photograph of Onassis kissing Callas on the mouth a short while after his marriage to Jackie Kennedy was broadcast around the world.

The beginning of a great love

Oil portrait of Callas by Vandini

That same year, things are not going well for Callas: following her quarreling with Scala's General Manager, Antonio Ghiringhelli, who is the reason she decides not to return to Scala again as long as he is in charge, she is then fired by Rudolf Bing, Director Of the Metropolitan Opera, following a failure to agree on the next year's performances. Just a month later, however, Callas will attend a festive concert at the Paris Opera and make a sensual debut. The audience constitutes of many celebrities, including Onassis, who is beginning to show his interest in Callas.
B. & M. Theocharakis Foundation for the Fine Arts and Music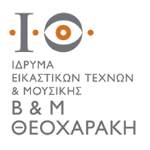 The B&M Theoharakis Foundation has as its basic interest the fine arts and music in Greece and worldwide, by focusing on the emergence and evolution of the modern in the 20th and 21st century.
Details
| | |
| --- | --- |
| Address | B. & M. Theocharakis Foundation for the Fine Arts and Music |
| Starting point | 9 Vas. Sofias & 1 Merlin, Athens |
Why take a self-guided tour?
This is a self-guided tour based on the award-winning storytelling concept developed by Clio Muse and the fascinating narratives prepared by our handpicked destination experts.
You can enjoy each multilingual tour by using your smartphone or tablet at your own pace even if you are offline. The interactive map on your screen will guide you step-by-step as you explore all points of interest along your route. Each stop comes with a selection of our signature stories allowing you to tailor the tour experience to your personal interests and schedule.
After downloading Clio Muse app, you can access this tour and activate it any moment you wish and also repeat it any time. To best enjoy our multimedia self-guided tour (comprising maps, video, audio and text) we recommend the use of headphones.