Description
Visit the Palace of Knossos with a pre-booked e-ticket combined with a self-guided audio tour on your smartphone. Enjoy a hassle-free visit to the grand capital of Minoan Crete, located 5 km south of Iraklion. The evocative setting and the impressive ruins of the palace, courtyards, private apartments, baths, storehouses, as well as the brightly-coloured frescoes, come alive through an engaging narrative that sheds light upon various elements of Minoan culture.
The cup bearers and procession frescoes at the South Propylaeum depicting scenes from the everyday life and the ceremonial activities in Minoan Crete are a great insight into the aesthetic ideals of the time. Follow the evolution of Minoan fashion, learn about the popular hairstyles of the people and discover the beauty products that they used to touch up their look. At the West Magazines, where the storage facilities of the palace are located, you will gain an understanding of the well-organized bureaucracy that supported the palace organization, the earliest forms of linear writing, as well as the Minoan economy and trade networks. Discover the copy of the "Prince of the Lilies" at the South Entrance Corridor and gaze out on Mount Juktas, perfectly framed by the eroded walls of the palace. Picture what rural life must have been like in Minoan Crete as you learn about the agriculture of the early Cretans, travel and transportation of the time and the ritual significance of the mountains in their religion.
This is an unmissable opportunity to experience what life in Minoan Crete must have been like following in Yishharu's steps, the son of an aristocratic family who grew up in the peaceful years of Minoan naval power!
Highlights
1. Minoan Top Model

Yishharu was slim, tall, and fit. He wore shorts and walk along the corridors at Knossos showcasing his elegant eyebrows and his long hair.

2. The original Mediterranean diet

The Minoan table lacked for nothing. Each meal was a celebration of delightful dishes and refreshing drinks. Fortunately Yishharu's metabolism allowed him to enjoy his meals without gaining weight.

3. Beyond the palace

There was life beyond the palace. Yishharu never missed a chance to visit the fields on the hills surrounding Knossos. He would even trek all the way to Mount Juktas in search of divine help and blessings.
Featured stories
The ideal Minoan

Minoan Top Model

The ideal Minoan was athletic, with strong and muscular arms, thighs and shoulders. They had slim waists and legs, a straight nose, big almond-shaped eyes and conspicuous eyebrows. They were very fond and proud of their long hair that fell in wavy locks to their shoulders or waists. There is no doubt that reality was different than the idealistic image presented by Minoan art. There are very few examples of middle-aged Minoans but the occasional depiction of portly half-naked men reminds us of the gap between stereotype and real life.

How to raise the dead

The original Mediterranean diet

Glaukos was the son of Minos and Pasiphae. One day, while playing ball (or chasing a mouse) he drowned in a giant storage jar without anyone noticing. With the aid of the Delphic Oracle, the seer Polyeidos from Argos found the child's body, but Minos shut him in the cellar with the drowned prince until he found a way to raise him from the dead. The seer killed a snake but another snake approached the lifeless serpent and laid an herb on its dead companion. The snake revived and Polyeidos applied the herb to Glaukos with the same success. They both started shouting for help, until a passer-by heard them and unlocked the cellar.

Road traffic

Beyond the palace

Most Minoans depended on their feet for travelling, but there were far more elegant means available to those who could afford them. Kings and dignitaries (like Yisharu) used light and fast horse-drawn chariots equipped with two spoked wheels. Towards the end of the Minoan period, there were more than 400 chariots available, probably for military use. Some lucky individuals used litters. Bulky goods were transported on sturdy carts, while asses were dependable pack animals for lighter cargoes. The Minoans maintained a decent road network, even on mountainous terrain, while the Greek word for a bridge (gephyra) appears to be a Minoan word in origin.
Select date and participants
Contributors and Bibliography
Contributors
Cultural Mapping is an ATHINA Educational Network initiative (www.athinaedunet.org). Minoan Routes integrate myth, history, and tradition to highlight aspects of life in prominent focal points of Minoan Crete.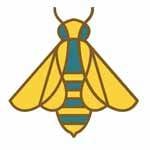 Details
Address
Knossos 714 09, Greece
Starting point
Knossos Palace
Inclusions

Entrance fee/adult ticket for Knossos
Pre-booked ticket service (e-ticket sent to your email)
Self-guided audio tour for your smartphone (Android & iOS) in English
Offline content with an offline interactive map to avoid roaming charges

Exclusions

Live Guide
Smartphone or headphones
App not compatible with Windows phones

Internet access might be unavailable & mobile signal may be weak in Knossos

Food and drinks
Hotel pick-up and drop-off
Transportation

Know before you book

This is a combination of an e-ticket & a downloadable self-guided audio tour for your smartphone
No live guide will accompany you.

No VR / AR is included

After booking, you will receive an email with further instructions about your tickets and the audio tour. Please check your email spam folder as well

Please note that for the audio tour you must have an Android or iOS smartphone and make sure you have enough storage space. The size for the app and the audio tour is 100-150 MB
Participants aged 0-18 and EU Students can enter for free upon presentation of their ID or passport at the location. However, it is required for them to queue to receive their zero-value pass
Non-EU Students and participants over 65 years old are entitled to reduced tickets. However, reduced tickets do not have a skip-the-line privilege and will require the participants to queue to present their ID or passport at the location
Kindly note that wheelchair accessibility to the site isn't available

Know before you go

Keep in mind that internet access might be unavailable & mobile signal may be weak in Knossos. So please download the e-ticket and audio tour on your smartphone prior to your visit in order to enjoy it offline

Skip the line and proceed to the validating machines to scan your ticket
The ticket needs to be either printed or downloaded on your phone
The audio tour can be used anytime, online or offline. Use your headphones to best enjoy it

Areas
Knossos Palace
Opening hours
1 November to 31 March: 08:00 - 15:00 (Last admission 14:45) 1 April to 31 October: 08:00 - 19:30
Why take a self-guided tour?
This is a self-guided tour based on the award-winning storytelling concept developed by Clio Muse and the fascinating narratives prepared by our handpicked destination experts.
You can enjoy each multilingual tour by using your smartphone or tablet at your own pace even if you are offline. The interactive map on your screen will guide you step-by-step as you explore all points of interest along your route. Each stop comes with a selection of our signature stories allowing you to tailor the tour experience to your personal interests and schedule.
After downloading Clio Muse app, you can access this tour and activate it any moment you wish and also repeat it any time. To best enjoy our multimedia self-guided tour (comprising maps, video, audio and text) we recommend the use of headphones.