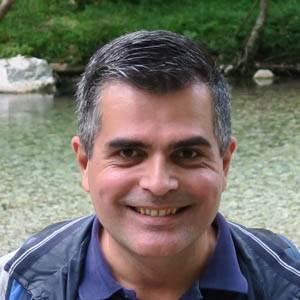 Denis Roubien
Description
A fascinating self-guided audio walking tour in Plaka with credible & original stories written by top local professionals. Take your Athens tour now & enjoy it instantly on your smartphone device.
"Insider's Plaka: the essentials" provides all the information you need to explore the most picturesque neighbourhood of Athens. The Monument of Lysicrates is the only classical choragic monument still standing, a one-of-a-kind remnant from the glory days of ancient Greek drama. A little down the street you will discover the intricacies and charming atmosphere of the traditional Athenian house, with its unique blend of Ottoman and neoclassical features.
The church of Saint Nicholas Ragavas is a Byzantine jewel and commemorates the time when Athens provided brides from the emperors of the Byzantine Empire in Constantinople. The Tower of General Church is the only Ottoman tower house preserved in Athens. Shortly after the house of General Church, you will see the Benizelos mansion, the city's oldest house whose facade is hidden behind a tall wall. The Kleanthes Mansion became the first university of Athens, while the Bath of Kyrristou Street is a wonderful and recently renovated in all its past splendour Ottoman hammam.
The Roman Forum was for centuries the city's commercial centre, as the Wheat Market, the heart of Ottoman Athens, was also here. Here you can see the Tower of the Winds, the Madrasa and the Fethiye mosque. Nearby Monastiraki is a vibrant square with a lost church perched on an ancient monument, a cursed mosque, a buried river and a great monastery that shrank. Finally, Saint Eleousa and Assizes gives us the opportunity to explore the neighbourhood of Psyrri.
This tour is licensed under CC BY-NC-ND 4.0.
By clicking "Add to cart", you are purchasing this tour in English. This tour is also available in the following languages: Ελληνικά.
To take this self-guided tour, you will need to download Clio Muse app on your iOS or Android device.
Highlights
1. Monument of Lysicrates

In Lysikratous Square is the Monument of Lysicrates. It is one of the most famous ancient monuments of Athens, with a very interesting recent history, which inspired architects around the world.

2. The Athenian house over the centuries

There are three very important houses in Tripodon Street. Here you will see the link between ancient, medieval and modern Athens. In addition, behind their façades are hidden impressive finds.

3. Tower of General Church

In older times of insecurity, the houses were like fortresses, as attacks from invaders were not infrequent. The last tower left in Athens since then is the residence of the British General Church.
Featured stories
In memory of an immortal victory

Monument of Lysicrates

In 335-334 BC, Lysicrates, sponsor (choregos) of a play performed at the Big Dionysia theatrical contest, built the monument to celebrate his victory. That's why it's called a choragic monument. They put a bronze tripod on it. The same was done with all the choragic monuments that were arranged on the same street, starting from the theatre of Dionysus. For this reason, the street's name was Tripodon (Tripods) Street, as it is today. For obvious reasons, the frieze of the monument depicts a mythological scene with Dionysus. Tyrrhenian pirates have captured him without knowing who he is. He punishes them by transforming them into dolphins.

And let the wife fear her husband

The Athenian house over the centuries

On the outside of the house were filmed in 1965 scenes from one of the most famous Greek films, "And let the wife fear her husband". The film shows Plaka's situation at that time and the way they were facing these houses. Then all the old houses in Athens were in poor condition. They all considered them useless, uncomfortable and embarrassing for the tenants. Everyone dreamed of going to a modern apartment, in one of the blocks of flats that were being built in the place of such houses, which were being demolished every day. Fortunately, unlike the movie where the house is demolished, it eventually survived and is a rare example of its kind.

The Irishman of the Greek Revolution

Tower of General Church

This tower was the residence of the Irish General Sir Richard Church. Church was in Greece since 1809 as a member of the British mission sent to take the Ionian Islands from the French. He commanded troops composed of Greeks recruited by himself and in 1813 he created such a troop of 454 Greeks to occupy Paxos. These troops included many of the future leaders of the Greek Revolution. Among them was Theodoros Kolokotronis, with whom he maintained a friendship and correspondence. From 1827 he was the commander of the Greek forces in the Greek Revolution.
Denis Roubien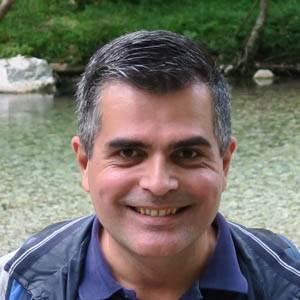 Denis Roubien is a professor in higher education and an ardent cultural hiker. His travel experiences are recorded in his books and travel blog: culturehikes.com
Details
| | |
| --- | --- |
| Address | Sellei & Lisikratous, Athens |
| Starting point | Choragic Monument of Lysicrates |
| Finishing point | Agias Eleousis 4, Athina |
| Areas | Plaka, Monastiraki Square |
| Opening hours | Saint Nicholas Ragava: 08.30-15.00 | Benizelos mansion: Tue-Thu:10.00-13.00 Sun: 11.00-16.00 | Kleanthes house: Mon-Fri: 09.00-16.00, Sat-Sun: Closed | Bath of Kyrristou Street: Mon, Wed-Sat: 08.00-15.00, Sun: Closed | Roman Forum: Mon-Fri 08.00-15.00, Sat-Sun: 08.00-17.00 | Library of Hadrian: Mon-Sun 08.00-15.00 | Μosque of Tzistarakis: temporarily closed | Urban Rail Transport - Stations Monastirakit - Eridanus river: 5.00-00.00 | Church of the Pantanassa: Mon-Sun: 08.30-15.00 | Saint Eleousa and Assizes: Mon-Fri: 9.00-17.00. |
| Additional admission | Saint Nicholas Ragava: Free | Benizelos mansion: Free | Kleanthes house: General admission: 2€ | Bath of Kyrristou Street: General admission: 2€ | Roman Forum: General admission: 6€ | Library of Hadrian: General admission: 4€ | Urban Rail Transport - Stations Monastirakit - Eridanus river: Transport tiket: 1,40 | Church of the Pantanassa: Free | Saint Eleousa and Assizes: Free. |
Why take a self-guided tour?
This is a self-guided tour based on the award-winning storytelling concept developed by Clio Muse and the fascinating narratives prepared by our handpicked destination experts.
You can enjoy each multilingual tour by using your smartphone or tablet at your own pace even if you are offline. The interactive map on your screen will guide you step-by-step as you explore all points of interest along your route. Each stop comes with a selection of our signature stories allowing you to tailor the tour experience to your personal interests and schedule.
After downloading Clio Muse app, you can access this tour and activate it any moment you wish and also repeat it any time. To best enjoy our multimedia self-guided tour (comprising maps, video, audio and text) we recommend the use of headphones.