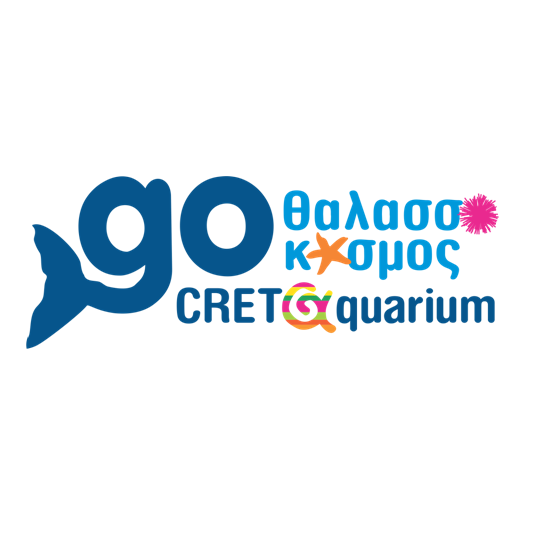 Cretaquarium
Description
Day and night the sea becomes a vast battlefield, where pray struggle to avoid countless ingenious and fearless predators in search of their next meal. The winner swims with a full stomach, the loser hitches an unwelcome ride inside another creature's belly.
Highlights
1. Spiny starfish

Among the many hunting tools employed by hunters all over the ocean floor, ejecting your stomach on the pray must be among the most original and dramatic techniques.

2. Mediterranean Moray

Teeth are essential to a successful hunt and the Mediterranean moray takes very good care of them and refrains from eating the dentist.

3. Sandbar shark

It is difficult not to be a born predator when you have six senses and you've had approximately 400 million years to perfect your skills.
Featured stories
Ejecting your stomach

Spiny starfish

The spiny starfish makes a show of strength when feeding. If you see one in action, watch how it embraces mussels in its five arms and then opens them by sticking its suction cups hard on their two shells. Though this is a rather time-consuming process, success is guaranteed. As soon as the prey admits defeat, the starfish injects its stomach inside the mussel and releases peptic fluids on its prey. Once this begins to break down, the starfish retracts its stomach, sucking up the food which it has already digested. This technique is highly effective against prey that is either resistant or too large for the starfish's small mouth.

Bad rap

Mediterranean Moray

The Mediterranean Moray has a bad reputation and features in all kinds of exaggerated tales. Despite all that, the fact is it is not aggressive, but will not remain passive in the face of threat, especially when resting in its shelter during the day. It only attacks in defence and can inflict serious bite wounds that take time to heal, but it is not a poisonous fish.

Six senses

Sandbar shark

The sandbar shark is a cartilaginous fish that can grow up to 3 metres long, with a lifespan of over 30 years. It is mostly encountered at depths less than one hundred metres, but is capable of diving to one thousand eight hundred metres during seasonal migration. It prefers to live near reefs on the sea bed where it finds its food, consisting of fish, crustaceans and molluscs. It is not considered dangerous to humans, as indeed very few sharks are, but it is known for its unstable temperament. As most sharks it is an excellent hunter thanks to its six highly developed senses. Prey rarely escape, which is important since sharks in general do not eat every day and often go through long periods of starvation.
Cretaquarium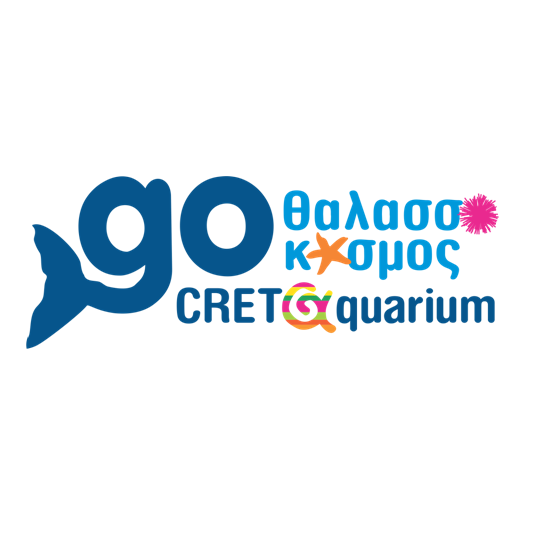 One of the largest and most modern aquariums in Europe, CretAquarium was founded and operates as part of the HCMR.
Details
| | |
| --- | --- |
| Starting point | Former American Base in Gournes, Heraklion, Crete. |
| Finishing point | Former American Base in Gournes, Heraklion, Crete. |
| Opening hours | Winter Opening Times ( 1/10 - 30/4): daily, 9.30 in the morning till 5 in the afternoon. Summer Opening Times (1/5 - 30/9): daily, 9.30 in the morning till 9 in the afternoon. CretAquarium remains open 365 days a year 7 days a week, even during festive periods and holidays. |
| Additional admission | General Entrance Fee: 9€ (1/5 - 30/9), 6€ (1/10 - 30/4). Children 0-4 years old: Free Entrance. Children 5-17 years old: 6€ |
Why take a self-guided tour?
This is a self-guided tour based on the award-winning storytelling concept developed by Clio Muse and the fascinating narratives prepared by our handpicked destination experts.
You can enjoy each multilingual tour by using your smartphone or tablet at your own pace even if you are offline. The interactive map on your screen will guide you step-by-step as you explore all points of interest along your route. Each stop comes with a selection of our signature stories allowing you to tailor the tour experience to your personal interests and schedule.
After downloading Clio Muse app, you can access this tour and activate it any moment you wish and also repeat it any time. To best enjoy our multimedia self-guided tour (comprising maps, video, audio and text) we recommend the use of headphones.