Description
A free self-guided audio tour for the temporary exhibition "Great Artworks from Rhodes Museum of Modern Art" hosted by the B & M Theocharakis Foundation.  The exhibition represents modern Greek art paintings of the 20th century along with its most eminent artists, such as Theofilos, Kontoglou, Maleas, Oikonomou, Tsarouchis, Egonopoulos, Moralis, Bouzianis, Tsigos, Spyropoulos, Hadjikyriakos-Ghikas, and many others.
B. & M. Theocharakis Foundation for the Fine Arts and Music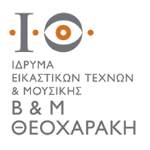 The B&M Theoharakis Foundation has as its basic interest the fine arts and music in Greece and worldwide, by focusing on the emergence and evolution of the modern in the 20th and 21st century.
Details
Address
Merlin 1, Athens 106 71
Starting point
B. & M. Theoocharakis Foundation for the Fine Arts and Music
Recommended visiting hours
Why take a self-guided tour?
This is a self-guided tour based on the award-winning storytelling concept developed by Clio Muse and the fascinating narratives prepared by our handpicked destination experts.
You can enjoy each multilingual tour by using your smartphone or tablet at your own pace even if you are offline. The interactive map on your screen will guide you step-by-step as you explore all points of interest along your route. Each stop comes with a selection of our signature stories allowing you to tailor the tour experience to your personal interests and schedule.
After downloading Clio Muse app, you can access this tour and activate it any moment you wish and also repeat it any time. To best enjoy our multimedia self-guided tour (comprising maps, video, audio and text) we recommend the use of headphones.