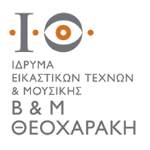 B. & M. Theocharakis Foundation for the Fine Arts and Music
Description
A free self-guided audio tour for the temporary exhibition "Great Artworks from Rhodes Museum of Modern Art" hosted by the B & M Theocharakis Foundation.  The exhibition represents modern Greek art paintings of the 20th century along with its most eminent artists, such as Theofilos, Kontoglou, Maleas, Oikonomou, Tsarouchis, Egonopoulos, Moralis, Bouzianis, Tsigos, Spyropoulos, Hadjikyriakos-Ghikas, and many others.
Highlights
1. Theophilos (1867-1934)

"Meeting of Erotokritos and Aretousa" Oil on canvas 85χ60 cm

2. Nikos Chatzikyriakos-Ghika (1906-1994)

Still Life, 1934 Oil and sand on canvas 58x127cm

3. Yannis Tsarouchis (1910-1989)

A student of Parthenis at the School of Fine Arts and an apprentic-cum-valuable assistant to Kontoglou and Pikionis, he moved to Paris in 1935 and by the end of the decade, had already shown signs of artistic maturity.
Featured stories
Odysseas Elytis' on Theophilos' work

Theophilos (1867-1934)

"Theophilos reinstates the initial meaning of the joy of labour. One feels that the purpose of someone who works holding a brush in his hand is not to fulfil his aspirations, find solutions to hypothetical theorems, not even to earn his living; but rather to satiate the craving for colour prompting them to devour and produce nature without giving much thought – one might think that the artist almost licked his chops. Thus, there is plenty of time for innocence to be depicted upon his paintings, like the morning dew does on the skin of the fruits."

Creative integration

Nikos Chatzikyriakos-Ghika (1906-1994)

Cubism and other intellectual-analytical approached to form were a dominant feature in the work of Ghika. His work demonstrates a combination of intellectual and decorative elements, an analytical approach coupled with an emotional rendering and fine calligraphy matched with academic principles, ultimately leading to a distinctive and forward-looking artistic premise. In earlier works, such as "Still Life", his debt to Braque and Picasso's cubist approach is evident.

Air Force Officer Laying a Wreath (1950)

Yannis Tsarouchis (1910-1989)

In this piece, the broad planes of dynamic color preparing the way for a frontal treatment of the subject, the sweeping brushstrokes building up form and the simplified linear design accentuated by bold outlines immediately capture the eye. Furthermore, the shallow, stage-like compositional structure turns the statuesque and monumental figures into protagonists of an unperformed play. This rough, virile, working-class Greek male -trademark subjects in Tsarouchis' oeuvre- is rendered in discerning realism, where distinctive facial and body features are emphatically pronounced.
B. & M. Theocharakis Foundation for the Fine Arts and Music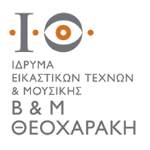 The B&M Theoharakis Foundation has as its basic interest the fine arts and music in Greece and worldwide, by focusing on the emergence and evolution of the modern in the 20th and 21st century.
Details
| | |
| --- | --- |
| Address | Merlin 1, Athens 106 71 |
| Starting point | B. & M. Theoocharakis Foundation for the Fine Arts and Music |
| Recommended visiting hours | 10.00-18.00 |
| Additional admission | 7€, 4€ (reduced) |
Why take a self-guided tour?
This is a self-guided tour based on the award-winning storytelling concept developed by Clio Muse and the fascinating narratives prepared by our handpicked destination experts.
You can enjoy each multilingual tour by using your smartphone or tablet at your own pace even if you are offline. The interactive map on your screen will guide you step-by-step as you explore all points of interest along your route. Each stop comes with a selection of our signature stories allowing you to tailor the tour experience to your personal interests and schedule.
After downloading Clio Muse app, you can access this tour and activate it any moment you wish and also repeat it any time. To best enjoy our multimedia self-guided tour (comprising maps, video, audio and text) we recommend the use of headphones.