Description
Giorgos Seferis Tour: Poetry – Painting – Photography is an indoor self-guided audio walking tour in B. & M. Theocharakis Foundation for the Fine Arts and Music exhibition about Giorgos Seferis, Greek Nobel prized poet and diplomat. Take your tour now and enjoy it instantly on your smartphone device.
The exhibition includes manuscripts, personal objects, artworks painted by the poet, the Nobel Prize, which was awarded to him by the Swedish Academy in 1963, as well as original artworks by the most prominent Greek painters who were inspired by Seferis' poetry, representative black and white photographs taken by the poet, etc.
B. & M. Theocharakis Foundation for the Fine Arts and Music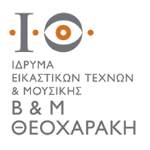 The B&M Theoharakis Foundation has as its basic interest the fine arts and music in Greece and worldwide, by focusing on the emergence and evolution of the modern in the 20th and 21st century.
Contributors and Bibliography
Contributors
Anna Georgiadou
Details
Address
B. & M. Theocharakis Foundation for the Fine Arts and Music
Starting point
9 Vas. Sofias & 1 Merlin, Athens
Opening hours
Open daily: 10:00 – 18:00, Thursday (October-May): 10:00 – 20:00.
Why take a self-guided tour?
This is a self-guided tour based on the award-winning storytelling concept developed by Clio Muse and the fascinating narratives prepared by our handpicked destination experts.
You can enjoy each multilingual tour by using your smartphone or tablet at your own pace even if you are offline. The interactive map on your screen will guide you step-by-step as you explore all points of interest along your route. Each stop comes with a selection of our signature stories allowing you to tailor the tour experience to your personal interests and schedule.
After downloading Clio Muse app, you can access this tour and activate it any moment you wish and also repeat it any time. To best enjoy our multimedia self-guided tour (comprising maps, video, audio and text) we recommend the use of headphones.