Florence self-guided Virtual Experience: history, secrets and anecdotes
Description
Experience the most famous landmarks of Florence from the comfort of your home with an engaging self-guided virtual tour, narrated in English, from your PC or smartphone browser. It's so simple! You will receive an email with the tour link with instructions and, in a couple of minutes, you will travel in Florence and enjoy a virtual journey from the comfort of your couch!
Through the power of storytelling combined with street and satellite views, you will learn not only about historical facts but also discover unknown stories and medieval tales about ambitious men and artists that will amaze your family and friends. The tour's content is the result of in-depth research, squeezed into brief intriguing stories that will make your virtual visit both engaging and informative. The tour is only available online and you can access it repeatedly and anytime.
This is an unmissable opportunity to gain valuable insights into the history of Florence and of the Medici family, one of the most powerful families in the world and immerse yourself in the surroundings in an entirely innovative way.
Ilenia Sala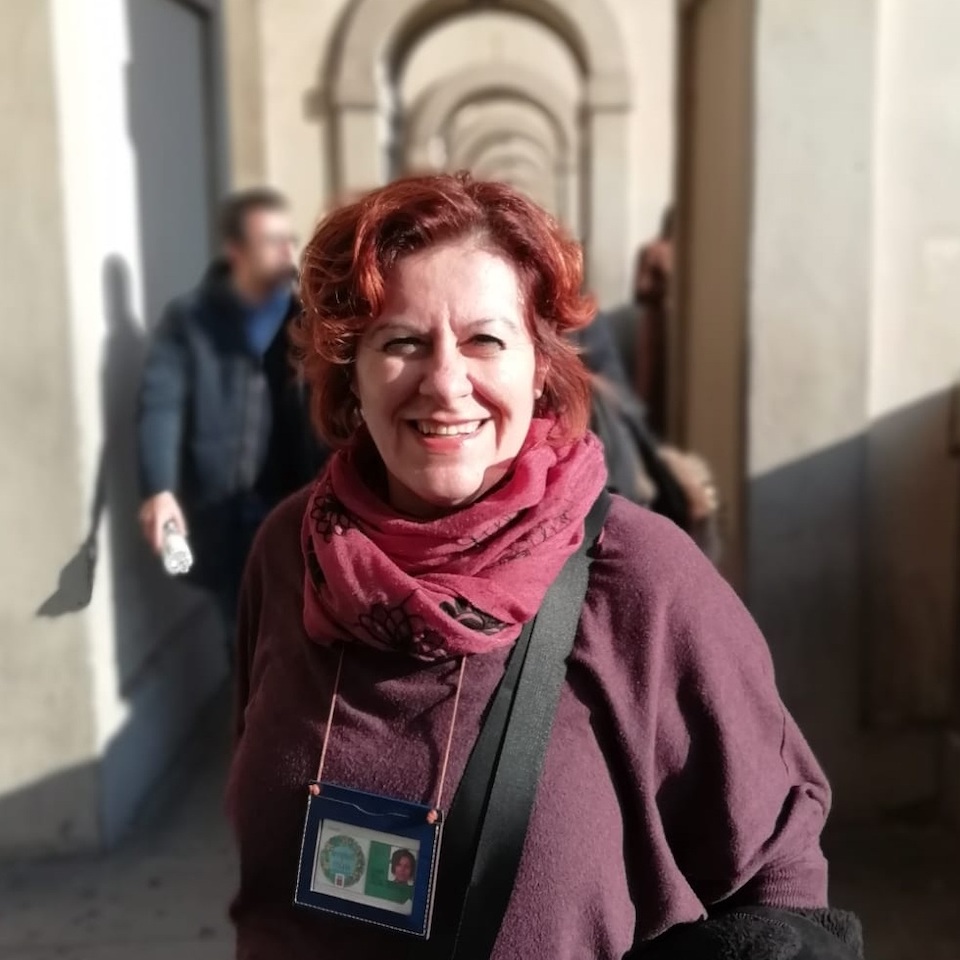 I am a licensed Florence local guide. I am Italian and traveled a lot around the world because I have worked many years for an Italian Tour operator. But as I arrived in Florence I fell in love with this town and decided to become a local guide.
Details
Starting point
There is no meeting point. The virtual tour doesn't require a visit to the site and it is designed to start in front of the Baptistery.
Inclusions
Virtual Self-guided Tour for the most famous landmarks of Venice with satellite & street views
Audio content with engaging & original stories in English.
Exclusions
Live Guide
Equipment
Offline access
Know before you book
This is a virtual tour for the city of Florence and its most famous landmarks that you can take from the comfort of your home and feel like you were there
No live guide or meeting point required
You will receive an email with instructions on how to access your tour via a link. Check your spam folder as well
No special equipment is needed (i.e. special glasses)
This product can be accessed from any web browser and requires internet connection
Cancellation Policy: This product cannot be refunded once activated.
Know before you go
Clio Muse Tours Voucher is not your entry ticket
Once your booking is completed you will receive an email from the local supplier with the necessary instructions
Access your virtual tour easily, online by clicking on the provided link
Subscribe and get full access on the tour through your browser
Ensure that you have your earphones/headphones on to enjoy the full experience
Areas
Cathedral and Baptistery of Florence
Ponte Vecchio
Palazzo Vecchio
Signoria Square
The Piglet fountain
The Medieval area
Mandatory Items
Desktop, Laptop or smartphone device, Internet connection
Only logged in customers who have purchased this product may leave a review.
Why take a self-guided tour?
Clio Muse Tours' self-guided virtual experience takes you on an informative and entertaining journey to the world's top destinations. If you're looking for the best way to sate your wanderlust while at home, gain insight into the world-class monuments or take a first taste from the sites you're planning to visit on your next trip, Clio Muse virtual experiences are bound to captivate your attention.
Based on the award-winning storytelling methodology developed by the Clio Muse team, each one of the self-guided virtual experiences is complemented with the fascinating narratives curated by handpicked authors, tour guides, destination experts and historians. The combination of real satellite and street view images and our exceptional audio content brings to life on your screen acclaimed sites and museums.
Purchase a virtual experience from your laptop, desktop, smart TV or smartphone and you will be redirected to a new browser window on your device to enjoy the tour online!