Description
An alternative self-guided audio walking tour in the rebellious Exarcheia neighbourhood of Athens, with credible & original stories written by top local professionals. Take your tour now & enjoy it instantly on your smartphone device.
Exarcheia, a hidden gem in the heart of Athens invites you to a place far removed from the tourist predictability to be found in more popular spots. Exarcheia is much more that the "rebellious" area of Athens so frequently covered by the media. It is a colourful, lively and active district that preserves its neighborhood character with an admirable dedication. But the only way to feel this is by walking through its quintessential hangouts and become familiar with the stories and the memories shared by the locals.
Exarcheia Square is the obvious point for a first and good introduction to the feel and spirit of this neighborhood. It is defined by two landmarks: the Three Cupids' statue and the Blue Apartment Building. The latter was built in the 1930s by a pioneer of the Greek modernist movement. It became famous for the vibrant blue colour of the exterior walls. Today it may have faded but the memories and the stories of the people who lived here are alive and well.
Themistokleous Street hosts cafes, bookstores, apartment blocks dating back to the days of WWII, summer cinemas, theaters, social spaces, etc. It ends on Kallidromiou Street, one of the most picturesque streets of Athens that is transformed each Saturday morning with the colours, fresh smells and fragrances of the local produce street market. A short walk will bring you to Strefi Hill, offering an unimpeded view of Athens all the way to the sea. In December 1944, the leftist forces of ELAS placed two small cannons here and shelled downtown Athens.
Valtetsiou Street is home to two culinary institutions: "Rosalia" tavern was built on the spot where at one time stood the house of Augusta, a woman with such horrifying looks that, during the Nazi occupation, mothers would threaten their children she would come for them if they did not eat their food. After her disappearance the neighbors found out that she was an active member of the Resistance. And on a hot summer night could you think of anything better to do than sipping a cold drink while enjoying a movie? In the "Riviera" open-air cinema you eat snacks, drink refreshments and watch movies sitting in a verdant courtyard. Mesologgiou Street will be forever associated with Alexis Grigoropoulos, a young student murdered by a police officer, a crime that sparked the riots of December 2008, a prelude to the ongoing Crisis.
As you make your way towards the National Archaeological Museum, it would serve you well to remember that Exarcheia is a place where everything is possible. You can even see Lady Gaga standing at the "Music Machine" music store, sticking an autographed poster of her new record on the shop window.
Diadrasis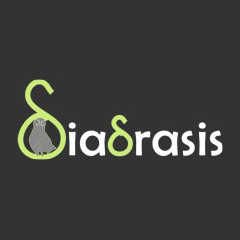 Diadrasis is a nonprofit organization based on the idea of progressing and developing Conservation Science through the meeting and interaction of different cultures and specializations. Non-formal training, research, publications and awareness.
Details
Finishing point
28is Oktovriou 44, Athina
Areas
Exarchia Square, Strefi Hill, National Technical University of Athens, National Archaeological Museum
Why take a self-guided tour?
This is a self-guided tour based on the award-winning storytelling concept developed by Clio Muse and the fascinating narratives prepared by our handpicked destination experts.
You can enjoy each multilingual tour by using your smartphone or tablet at your own pace even if you are offline. The interactive map on your screen will guide you step-by-step as you explore all points of interest along your route. Each stop comes with a selection of our signature stories allowing you to tailor the tour experience to your personal interests and schedule.
After downloading Clio Muse app, you can access this tour and activate it any moment you wish and also repeat it any time. To best enjoy our multimedia self-guided tour (comprising maps, video, audio and text) we recommend the use of headphones.