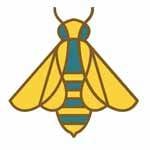 Cultural Mapping
Description
Dictaean Cave tour: The birthplace of Zeus΄s birthplace is a fascinating self-guided audio walking tour in Psychro Cave at Lasithi, Crete. Discover credible and original stories written by top local professionals after extended research. Take your tour now and enjoy it instantly on your smartphone device.
This tour is not for the faint-hearted. This is a cave, after all, with a long pedigree of visitors who encountered something unexpected.
Ask poor Epimenides. He went looking for a lost sheep and entered the cave to rest. He woke up 57 years later without having aged at all. In a most remarkable demonstration of persistence, he kept looking for that errant sheep before he realized what had happened. And what about the band of young delinquents (Laius, Celeus, Cerberus and Aegolius) who decided to steal honey from the cave and found themselves before the swaddling-clothes of Zeus? It was a good thing they were in a sacred place where a murder was a profanity, otherwise, Zeus would have killed them instantly with his thunderbolt for snooping in his closet.
Fortunately, not all visitors have to suffer for their adventurous decision to enter the cave. Europa found her bridal bed here and an array of impressive wedding gifts: a gold dog that excelled in the hunt, a bronze giant, and a quiver with arrows that always hit their target. Minos, the legendary ruler of Crete, would come here to chat with his father, Zeus, and receive the new laws for humanity. And the archaeologists who used explosives to explore the cave came across a bonanza of Minoan artifacts, scattered all over the floor.
As you descend to the depths of the cave, try to picture a time long ago when these chambers echoed with the clanging armor of the Kouretes, the young male warriors entrusted with the protection of the infant Zeus. Here he was nourished by Amaltheia, the she-goat whose horn could grant any wish. And when you reach the pond at the deepest part of the cave take a minute to admire the stalactite that hangs above the waters like a chandelier. This is the mantle of Zeus and fortunate are those who see it and live to tell the tale.
Highlights
1. Gateway to the Otherworld

The Diktaean Cave is an ideal location for those who wish to communicate with the gods. All it takes is a small offering and the determination to enter a dark subterranean space.

2. The fateful birth of Zeus

Family relations, even among the immortal gods, are not always easy, especially when the father has the habit of swallowing his offspring.

3. Kouretes, the boisterous dancers

Zeus was not an easy child. Those responsible for raising and protecting him had to have some very special skills and the ability to generate lots of noise.
Featured stories
A bridge between two worlds

Gateway to the Otherworld

The caves of Crete have been used as sacred sites for centuries, especially during the Minoan period. There are thousands of caves on the island and many of them contain impressive geological formations (stalactites and stalagmites). A cave is a constant environmental feature and could be interpreted as a site where humans can communicate with the "Otherworld". They allow contact with the gods and the spirits, entities that are not normally accessible. They also serve as an appropriate burial site.

The castration

The fateful birth of Zeus

Hesiod, in his Theogony, tells the story of Chaos, who gave birth to Gaia and Eros, the beautiful god who tames mortals and immortals alike. Gaia gave birth to Uranus, equal to her, and with him she created the Titans. The relationship between father and children was difficult since Uranus kept the Titans locked away at the centre of the earth. Cronus, the youngest Titan, took a scythe on the instigation of his mother and castrated his father. From the blood that spilled out from Uranus and fell upon the earth, the Gigantes, Erinyes, and Aphrodite were produced. Uranus lost his throne and Cronus became ruler of the world.

The gods are dancing

Kouretes, the boisterous dancers

The Kouretes were whimsical and master dancers who invented and performed, for the very first time, the "Pyrrhic dance," a dance in armor. Goddess Athena also performed the same dance when she was born. Greeks employed dancing to experience the divine. In Sparta young boys danced in honor of Apollo, while young girls honored Artemis. The Athenians danced the pyrrhichios during the Panathenaic Games. The Kouretes also invented a drum using a stretched animal skin and gave it as a present to Rhea, Zeus' mother. She offered the drum to the Satyrs, who employed it when dancing in honour of Dionysus.
Cultural Mapping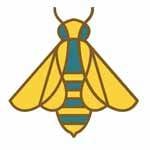 Cultural Mapping is an ATHINA Educational Network initiative (www.athinaedunet.org). Minoan Routes integrate myth, history, and tradition to highlight aspects of life in prominent focal points of Minoan Crete.
Details
| | |
| --- | --- |
| Address | Diktaio Andro - Cave of Zeus |
| Starting point | Psihro, Oropedio Lasithiou, Crete |
| Areas | Lasithi, Dictaean Cave |
| Opening hours | Winter (1 Nov. to 31 Mar.): 8:00-15:00, Summer (1 Apr. to 31 Oct.): 8.00-20.00 |
| Additional admission | General: 6€ |
Why take a self-guided tour?
This is a self-guided tour based on the award-winning storytelling concept developed by Clio Muse and the fascinating narratives prepared by our handpicked destination experts.
You can enjoy each multilingual tour by using your smartphone or tablet at your own pace even if you are offline. The interactive map on your screen will guide you step-by-step as you explore all points of interest along your route. Each stop comes with a selection of our signature stories allowing you to tailor the tour experience to your personal interests and schedule.
After downloading Clio Muse app, you can access this tour and activate it any moment you wish and also repeat it any time. To best enjoy our multimedia self-guided tour (comprising maps, video, audio and text) we recommend the use of headphones.
This tour is licensed under CC BY-NC-ND 4.0.
By clicking "Add to cart", you are purchasing this tour in English. This tour is also available in the following languages: Ελληνικά, Deutsch, Français, Русский.
To take this self-guided tour, you will need to download Clio Muse app on your iOS or Android device.